PRINCESS ANNE
Marie Claire Australia|June 2020
She's managed to live much of her life under the radar. But now, thanks to her sassy depiction in season three of The Crown, Princess Anne is officially having a moment on the eve of her 70th birthday. Amy Nelmes Bissett tells the story of Britain's most refreshingly un-royal royal
Princess Anne was flatly refusing to get out of the burgundy Rolls-Royce limousine etched with royal insignia. The gun pointed at her head did little to sway her steely determination. Instead, the princess locked eyes with the gunman and in her clipped English accent told him, quite simply, "Not bloody likely."
Undeterred but likely quite perturbed by her boldness, the gunman, an unemployed labourer from North London called Ian Ball, then tried physical force, grabbing the princess' arm before attempting to yank her out of the car. Her husband, Captain Mark Phillips, who was gripping her other arm, would later admit he was scared. But not the unflappable Princess Royal.
In fact, when her blue velvet dress, worn to that evening's charity film screening, ripped in this human tug of war, she was furious. The 23-year-old princess, the only daughter of the Queen, then flipped her legs over her head – and her trademark bouffant of course – and escaped through the other door, ultimately foiling the first-ever attempt to kidnap a modern royal. It had been a two-years-in-the-making plan, which Ball had hoped would result in a pretty £3 million ransom.
"He opened the door and said I had to go with him, and I said I didn't think I wanted to go," Princess Anne casually recalled some years later. "We had a fairly low-key discussion about the fact that I wasn't going to go anywhere, and wouldn't it be much better if he went away and we'd all forget about it."
At the time, in March 1974, Princess Anne was enjoying a brief dalliance with celebrity. The keen horserider had been named BBC's Sports Personality of the Year a few years prior, and the world was intrigued, albeit amused, by her no-nonsense attitude and refreshing un-royal approach to royal life, including a distinct sense of style.
And remarkably, history is repeating itself. Four decades later, the world is once again waking up to the majestic magic that is Princess Anne. But why did the princess ever fall out of favour in the first place?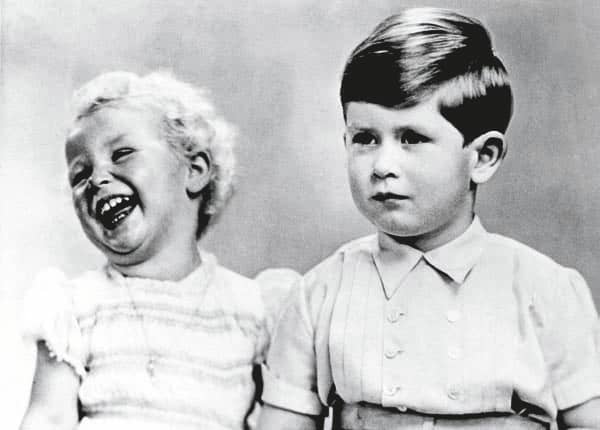 You can read upto 3 premium stories before you subscribe to Magzter GOLD
Log-in, if you are already a subscriber
Get unlimited access to thousands of curated premium stories and 5,000+ magazines
READ THE ENTIRE ISSUE
June 2020