LARGER THAN LIFE
YOU South Africa|4 June 2020
He influenced stars from Jimi Hendrix to Elton John, but struggled to reconcile his sexuality with his religion. When news broke that Little Richard had died at age 87, fans and musicians paid tribute to the rock pioneer
HE KICKED off the song with a feral cry, pounding his piano and singing in a high, frenetic voice that seemed to be permanently on the edge of hysteria. It was 1955 and with his first hit, Tutti Frutti, Little Richard made other early rockers such as Bill Haley and Elvis Presley sound decidedly tame.
The American legend's importance in the history of pop music is impossible to overstate. When he was placed eighth on a list of the greatest performers ever by music magazine Rolling Stone, all of the seven ranked above him had been heavily influenced by him.
To Paul McCartney, he was simply "the king of rock 'n roll". Keith Richards of the Rolling Stones said appearing on stage with him in 1963 was the greatest moment of his life. Bob Dylan wrote in his school yearbook that his ambition was "to join Little Richard".
David Bowie went out and bought a saxophone after hearing one of his records. He inspired Elton John to play the piano and Jimi Hendrix, who cut his teeth playing in Richard's backing band, said he wanted "to do with my guitar what Little Richard does with his voice". Michael Jackson and Prince were others who testified to his influence.
So when it recently emerged that Little Richard had died of bone cancer at age 87, fans paid tribute to the larger-than-life rock pioneer. The world has never seen anyone quite like him.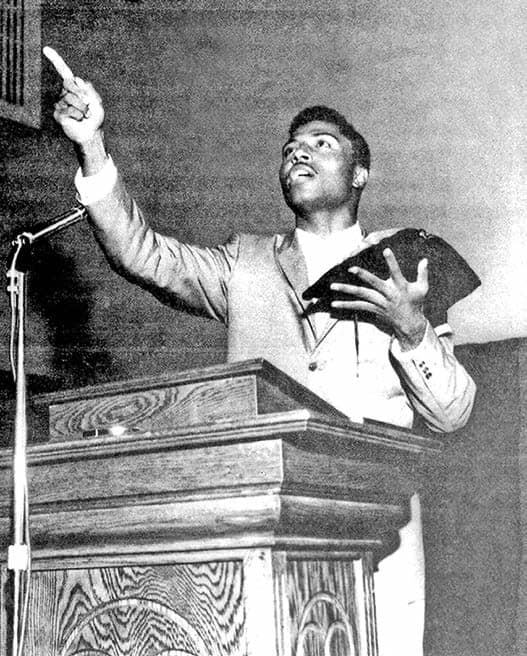 His theatrical and impassioned style owed much to gospel and the rabble-rousing of the Southern evangelists he grew up hearing as a boy. Yet he invested the preaching style with an almost demonic edge, singing with a lack of inhibition that took rock 'n roll to places it had never been before.
As a boy he'd hoped to become a preacher, and at the height of his success he became convinced he was heading for damnation. To make amends, he enrolled at a theological college and abandoning secular music to tour with an evangelical show, in which he delivered a sermon titled, "Why I left show business".
By the time he returned in the early 1960s, popular music was changing rapidly. But the beat groups who were about to eclipse the first generation of rock stars were all in awe of him. The Beatles took second place to Little Richard on the bill when he toured Britain in October 1962, and Paul McCartney gleefully seized the opportunity to study and copy his singing technique at close hand.
"It's like an out-of-body experience," McCartney said. "You have to leave your current sensibilities and go about a foot above your head to sing it."
The following year, the Rolling Stones supported him and Mick Jagger was equally starstruck.
"He drove the whole house into a complete frenzy. I'd watch his moves every night and learn from him how to entertain and involve the audience."
Richard later enjoyed boasting, "Mick Jagger used to watch my act. Where do you think he got that walk?"
EVEN though he never recovered the chart dominance he'd enjoyed in the 1950s, Richard continued to tour endlessly, singing his old hits. He was a revered figure who, as an ordained minister, found an accommodation between evangelism and rock by distributing Biblical literature to his audiences.
When he appeared at a "Legends of Rock 'n Roll" show with Chuck Berry and Jerry Lee Lewis in London in 1998, he reportedly spent much of his appearance fee-paying for a Bible to be placed on every seat in the arena.
He finally retired from touring in 2013.
"I think my legacy should be that when I started in show business there wasn't no such thing as rock 'n roll," he said. "When I started with Tutti Frutti, that's when rock really started rocking."
He wasn't boasting. It was simply a statement of fact.
He once said that if Elvis was the king of rock 'n roll, he was the queen and claimed to be "omnisexual". Yet he also denounced homosexuality as being "satanic" and against the will of God.
"I'm not gay now, but, you know, I was gay all my life," he announced on Late Night with David Letterman in 1982. "I was one of the first gay people to come out. But God let me know that He made Adam to be with Eve, not Steve."
You can read up to 3 premium stories before you subscribe to Magzter GOLD
Log in, if you are already a subscriber
Get unlimited access to thousands of curated premium stories and 5,000+ magazines
READ THE ENTIRE ISSUE
4 June 2020