'I Want To Know Why'
YOU South Africa
|
15 October 2020
Morné hopes to find out how his daughter ended up dead in a stranger's car now that police have charged the driver
AHINT of a smile plays in the corners of his mouth. For the first time in more than a year something has happened to lift Morné Nortier's spirits.
Nothing will ever bring his beloved daughter back but now at least there's hope some of the questions that have been haunting him will be answered.
Morné had all but given up hope that the authorities would do something about the death of his only child when he finally received a WhatsApp from the detective investigating the case.
The message contained a photo of the summons that was about to be served on the driver of the car in which his beloved Marilizé died. The car had ploughed off the road and into a canal near the Cango Caves in Oudtshoorn in September last year.
The 18-year-old drowned while the driver survived the crash.
Why she'd been in the car is a mystery that's been eating at Morné for more than a year. He didn't know the driver and he doesn't know how Marilizé knew him either, or why she was in his car in the early hours of that fateful morning.
In terms of the Road Traffic Act, the driver – a 22-year-old man from George – will face a charge of culpable homicide, or alternatively reckless or negligent driving and failing to render assistance after an accident.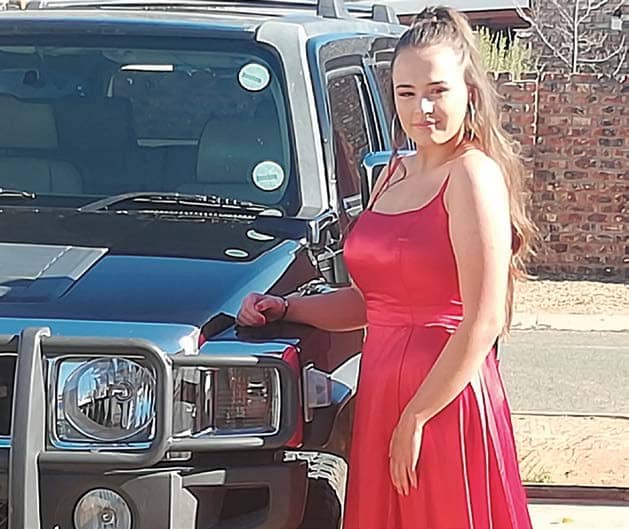 We catch up with Morné on a video call and he looks as if a weight has lifted from his shoulders.
"What can I say? After such a long time it was a helluva relief," he says.
Tears well up as he starts talking about his daughter, who'd been the most important person in his life.
"We had a really close and special father-daughter relationship. She was always my baby," he says.
"For a year he [the driver] could carry on with his life, while I've been at a standstill this whole time. I can't move on; the pain is still too great," he says.
You can read up to 3 premium stories before you subscribe to Magzter GOLD
Log in, if you are already a subscriber
Get unlimited access to thousands of curated premium stories, newspapers and 5,000+ magazines
READ THE ENTIRE ISSUE
15 October 2020