WERNER HERZOG
Total Film|May 2020
From Fitzcarraldo to Grizzly Man, Werner Herzog has written, directed and produced dozens of films in a career spanning over fifty years. Right now, from acting in The Mandalorian to heading to Tokyo for his latest cultural head-trip Family Romance LLC, he's more active than ever. Total Film meets a true moviemaking maverick.
They say get them while they're young. For Werner Herzog, that doesn't seem to be an issue at all. "I have tonnes of emails from 15-year-olds," he reveals. "It's the very young ones who discover my films." Thanks to the internet, the German filmmaker's back catalogue is widely available to a new generation of viewers. Of course, it helps when you're currently starring in Disney+'s superb Star Wars TV series, The Mandalorian.
Playing 'The Client' who sets Pedro Pascal's bounty hunter on his mission, Herzog is quite perfect. His acting forays are rare – a villain in Jack Reacher, films for Harmony Korine, a bit-part in sappy Robin Williams movie What Dreams May Come – but there's something pleasurable about seeing him on screen, even just hearing that unique Bavarian accent.
Certainly, it's no surprise that he's narrated his documentaries, whether pushing the forefront of 3D technology in Cave Of Forgotten Dreams, travelling to Antarctica in the Oscar-nominated Encounters At The End Of The World or exploring the world of animal activist Timothy Treadwell in Grizzly Man. Yet this is just a fraction of an endlessly fascinating career that is absolutely – like the name of the film school he once set up – rogue.
Raised in an isolated village in Bavaria, long mountain walks and a 15-page encyclopedia entry encouraged him to be a filmmaker. He liberated a camera from the Munich Film School and made his first short when he was 20. His debut feature, Signs Of Life, came six years later, in 1968, the beginning of a famed period of work that saw him venture to unforgiving terrain on films like Aguirre, The Wrath Of God and Fitzcarraldo, two of five films with the explosive Klaus Kinski.
More recently, he's worked in American cinema, but always on his terms – films like Rescue Dawn with Christian Bale, the remake of Abel Ferrara's Bad Lieutenant with Nicolas Cage, and My Son, My Son, What Have Ye Done, with Willem Dafoe. They're all maverick talents – though none able to hold a candle to the relentlessly busy 77-year-old. Last year alone, he completed documentaries on author Bruce Chatwin and former Russian leader Mikhail Gorbachev, plus a feature, Family Romance, LLC.
We first meet in Cannes, where Family Romance, LLC is playing out of competition, before a catch-up Skype just as Los Angeles, where Herzog lives with his third wife Lena, has gone into lockdown. Set in Tokyo, the film's fiction is inspired by, and stars, Yuichi Ishii, whose hugely successful company hires out surrogate relatives – a father, say, to walk a bride down the aisle – for those in need.
A typically inquisitive look at Japanese culture – "terra incognita for me," he says – it's Herzog at his most tender. But it's also a fine recognition of the illusion of connectivity in the modern age. Personally, Herzog isn't big on social media; all those Twitter accounts with him are forgeries. "Representation of self is not what it used to be," he sighs. After all, there is only one Werner Herzog.
How did Family Romance, LLC start?
It had a clear origin. One of my former Rogue Film School students, Roc Morin, wrote an article about 'Family Romance', about the business, and I immediately said, "You have to make a film. This is so big, this is so incredible." And he said no, that he didn't feel ready. I said, "Should I do it? I would love to do it." So I jumped into it instantly. I met Ishii who founded it, I did a screenplay, scouted a few locations, and started shooting.
What do you think of this business, renting out surrogates?
I knew it was big. Very, very big. I sensed that it was coming at us as well, although it's not a completely novel thing. We have used, for example, babysitters that replace absent family members for a short period of time. I knew it was very, very big and it has exploded in Japan by now. Ishii has close to 2,000 agents or actors that he sends out. And I chose my actors from his pool and I never intended to have him as the leading character until during the process of casting, he was so good behind the camera, to cue people or speak to them, I said, "You have to be the leading character in my film!" We never had any intention of that but it became so evident and of course it was a good choice.
Why is it now exploding?
I think it has to do with existential solitudes. These solitudes are reinforced and deepened by the explosive growth of instruments of communication. We are using Skype here, or people on cellphones or YouTube or Facebook and social media… these tools, instruments, of communication are growing exponentially. And at the same rate, although it sounds like a paradox, our existential solitudes are increasing. I spoke about it in the 1980s. I said, "Wait, the next century, the 21st Century, will be a century of solitudes."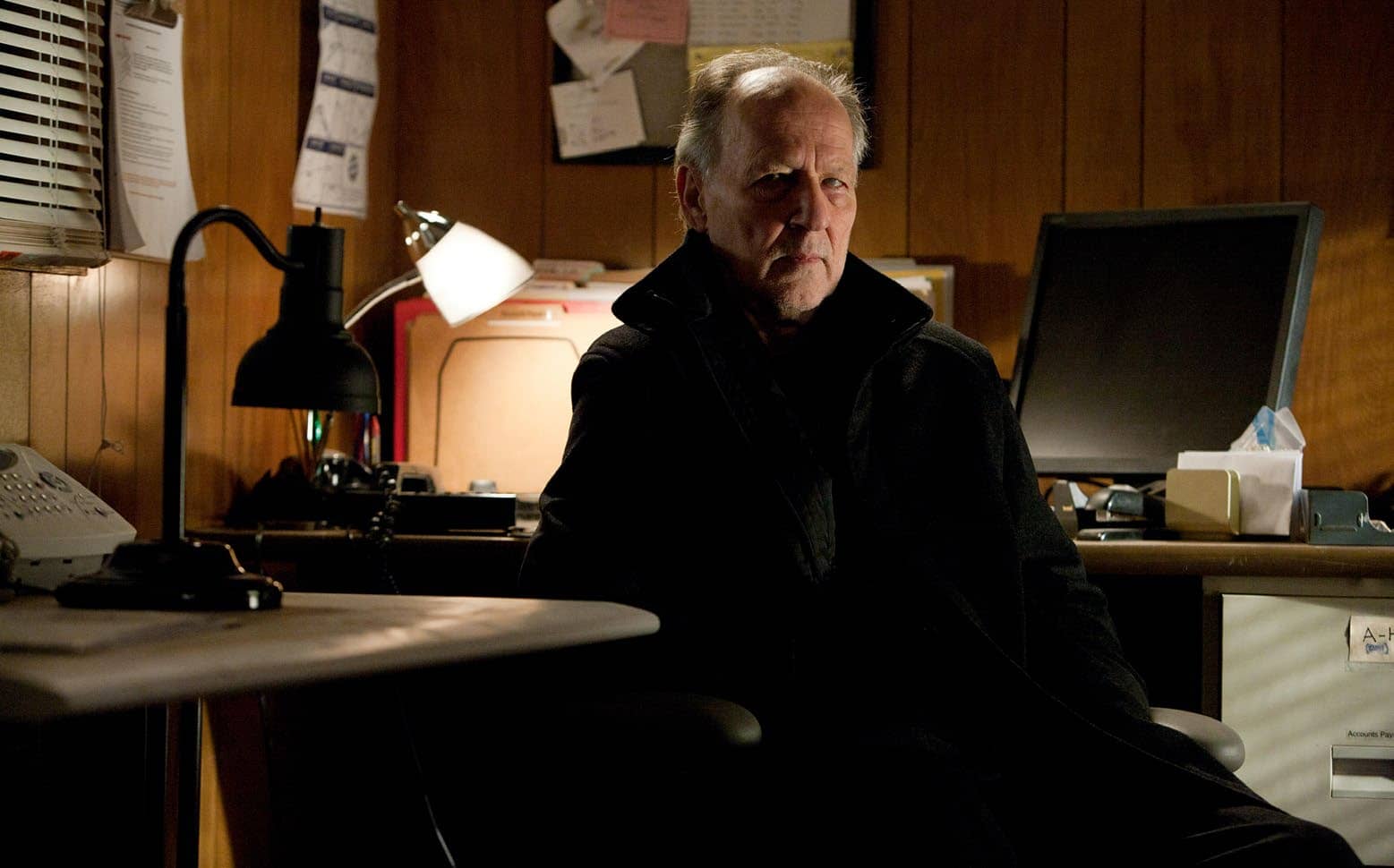 Are you a big social media user?
I don't have social media. My social media is my kitchen table, holding six people maximum. I cook and we have wonderful conversation around this kitchen table and that's my social media. And I do read. I keep telling young filmmakers – if you want to be a filmmaker, you have to read. Read, read, read, read, read, read, read, read, read. Read! I'm saying that now not only to the filmmakers but to everyone.
What was the experience of making Family Romance, LLC like?
You can read up to 3 premium stories before you subscribe to Magzter GOLD
Log in, if you are already a subscriber
Get unlimited access to thousands of curated premium stories and 5,000+ magazines
READ THE ENTIRE ISSUE
May 2020