TRAN NGUYEN
ImagineFX|July 2020
Beren Neale discovers that this illustrator, like her work, exhibits calmness, certainty, poise and power even during times of crisis
Tran Nguyen has a strong childhood memory of sitting with her family on a long-haul flight travelling from Vietnam to America. It was 1990, she was three years old and terrified.
"My earliest memory was when I boarded the flight from Can Tho, Vietnam, and I cried my head off until the flight attendants placated me with cantaloupe," she recalls. Her family had been sponsored by the US to immigrate. "The embassy assisted us, donating clothes and finding a temporary home until dad was able to find a job," she says.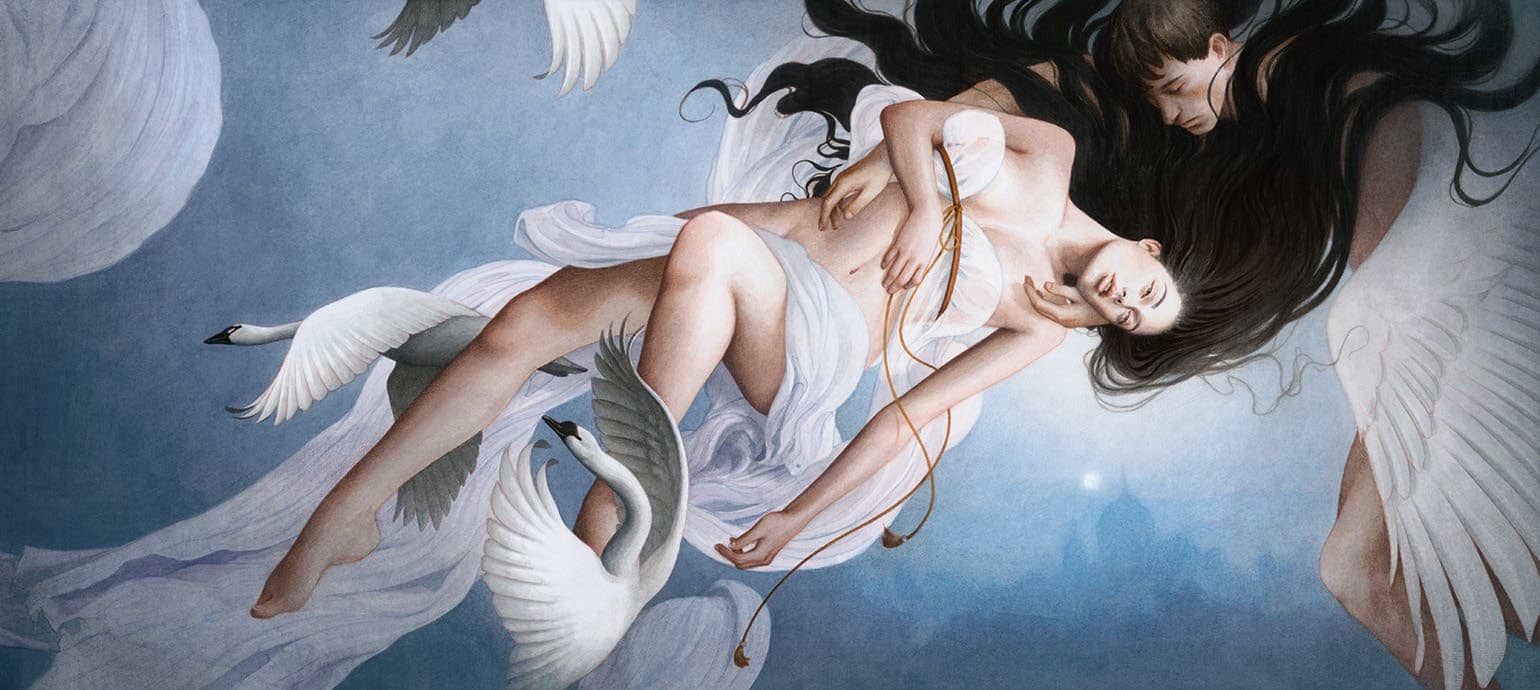 But Tran wasn't just flying away from "an impoverished life." She was also travelling towards the promise and potential of a new life dedicated to art – regardless of her parents' plans for her. "My parents wanted me to be a doctor," says Tran, and they took some convincing when a passion for watching and reproducing her favourite anime characters eventually turned into voicing an interest in studying art at college.
Looking back, Tran totally understands their concerns: "My parents are the sweetest and only mean well. All they want is to know that I'll be able to take care of myself financially once they're not around, and becoming an artist was such a foreign concept to them."
Tran's parents were "devastatingly disappointed", and even went so far as to "concoct a mild plan to dissuade me from my decision". But they hadn't reckoned on the artist's mettle. "I easily bulldozed through their opposition and applied to art college," Tran laughs. "My super-strength is definitely determination and I took out massive loans to attend SCAD (The Savannah College of Art and Design), and kept both eyes on my dream of becoming an artist. I'd like to think my hard work over the years has proved to them that I made a good decision."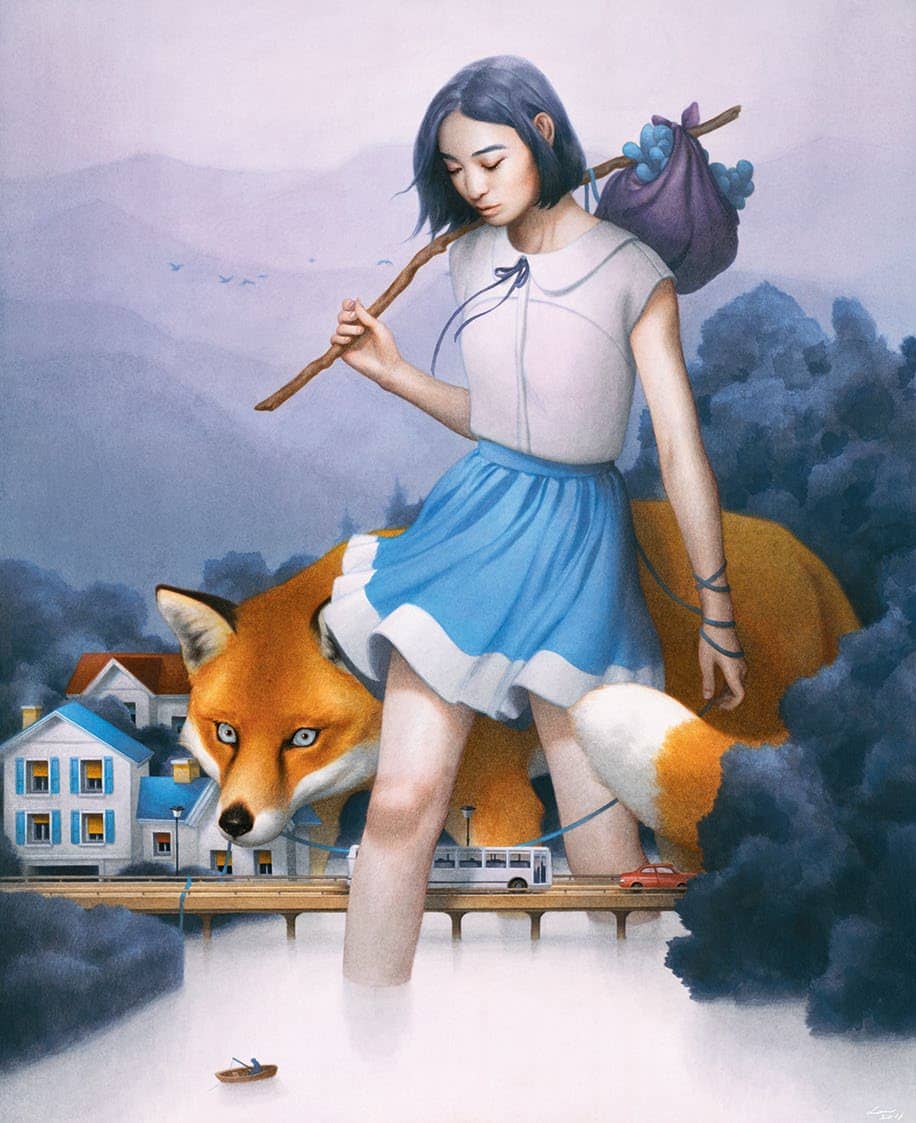 BABY STEPS
Yet before the bulldozing came the undiluted joy of art. Her first love was manga and its "colourful character designs, beautifully animated battle sequences, and fantastical worldbuilding." Then anime "had that 'cool' factor that blew my kid mind away," she adds. Even to this day, there are subtle traces of its influence in the artist's work, especially in her drawings. "The way I draw is different than the way I handle a paintbrush. When I draw, I treat the face and billowing elements in a way that's reminiscent of the anime style. It's minute, but it's definitely there."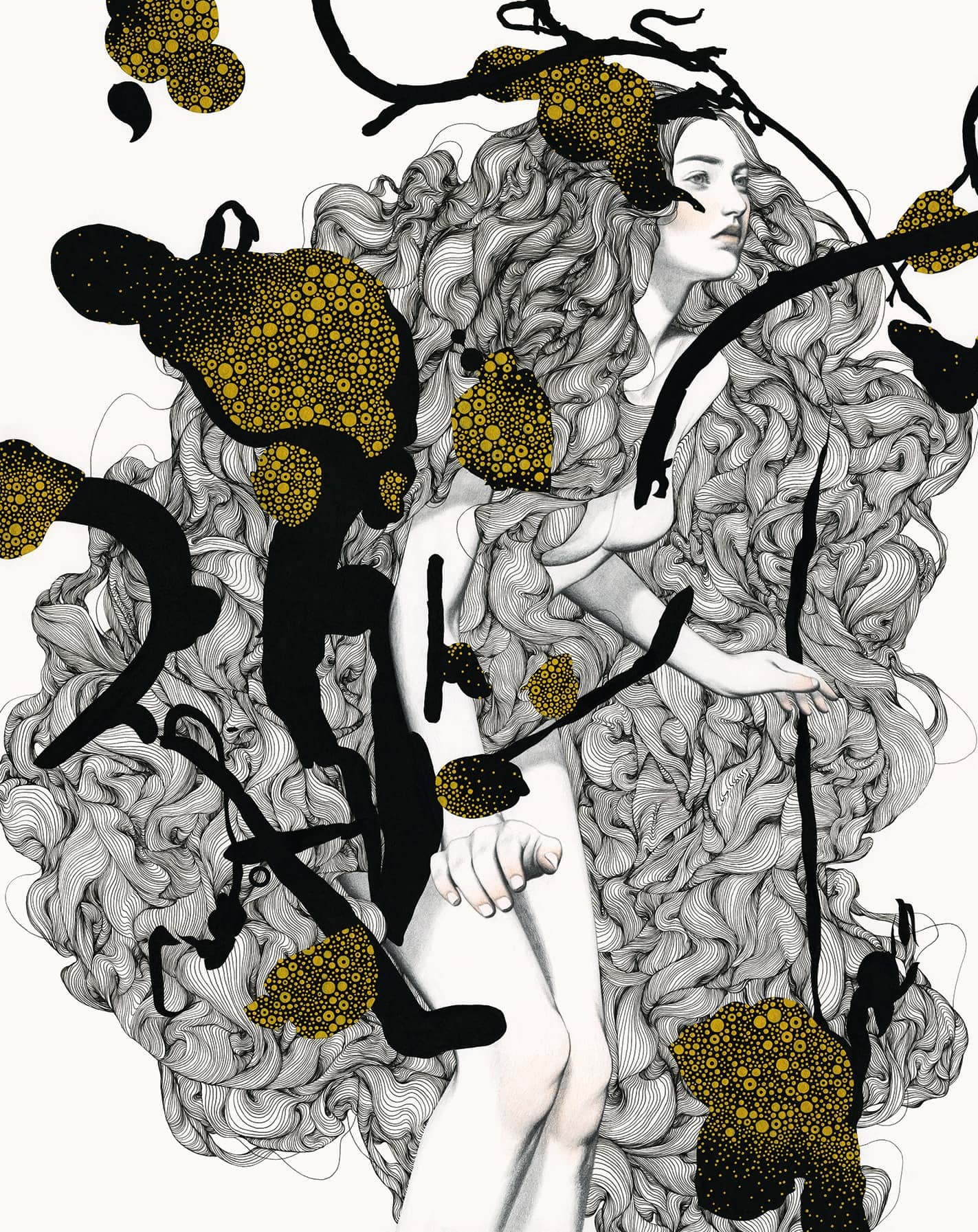 You can read up to 3 premium stories before you subscribe to Magzter GOLD
Log in, if you are already a subscriber
Get unlimited access to thousands of curated premium stories and 5,000+ magazines
READ THE ENTIRE ISSUE
July 2020