CREATE TEXTURE IN WATERCOLOURS
ImagineFX|July 2020
AUDREY BENJAMINSEN explores her watercolour process, from initial design to painting techniques, as she creates a golden mermaid full of luminous layers
There's much to be said about the power of shapes, textures and colour, and the wild variety of ways you can make them play together with watercolour. You can control the medium to an extent, but there'll no doubt be unexpected opportunities and surprises.
I suspect this is why I love it for fantasy art; the material just suits the spirit of the subject matter. This workshop will show how you can take a simple sketch, and transform it into a fully imagined fantasy creature through the magic of watercolour.
You don't always have to have a sketch to paint in watercolour, though. You can jump right in and draw your concept on the paper from your mind. I work both ways, but love the process of drawing my ideas, then designing, editing and planning a bit. All the big questions about shape, structure and colour are answered in my sketch and colour study, so I'm free to explore techniques while knowing everything is going to (hopefully!) turn out okay.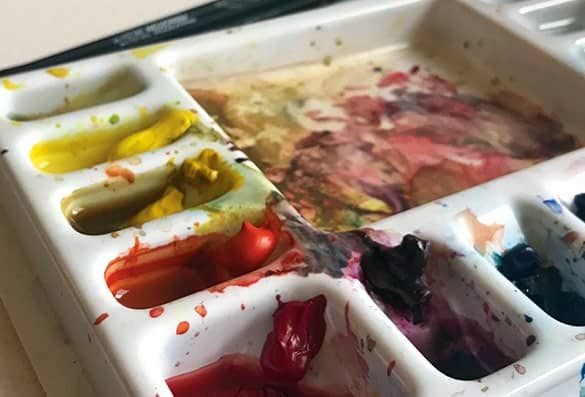 I'm drawn to the tangible world of traditional materials. It's a marvel the range of techniques you can get from water, brushes and a small amount of pigment. I look at the work of Holbein and Alan Lee and am awestruck that it, too, is watercolour.
One of my favourite tools for building up intricate layers of washes is a Round Kolinsky sable hairbrush. Nothing compares to its ability to retain water and shape. I'd also recommend using synthetic ones. They both have their own unique strengths, but one doesn't require the hair of the Siberian weasel. (I mostly use synthetic for this workshop.)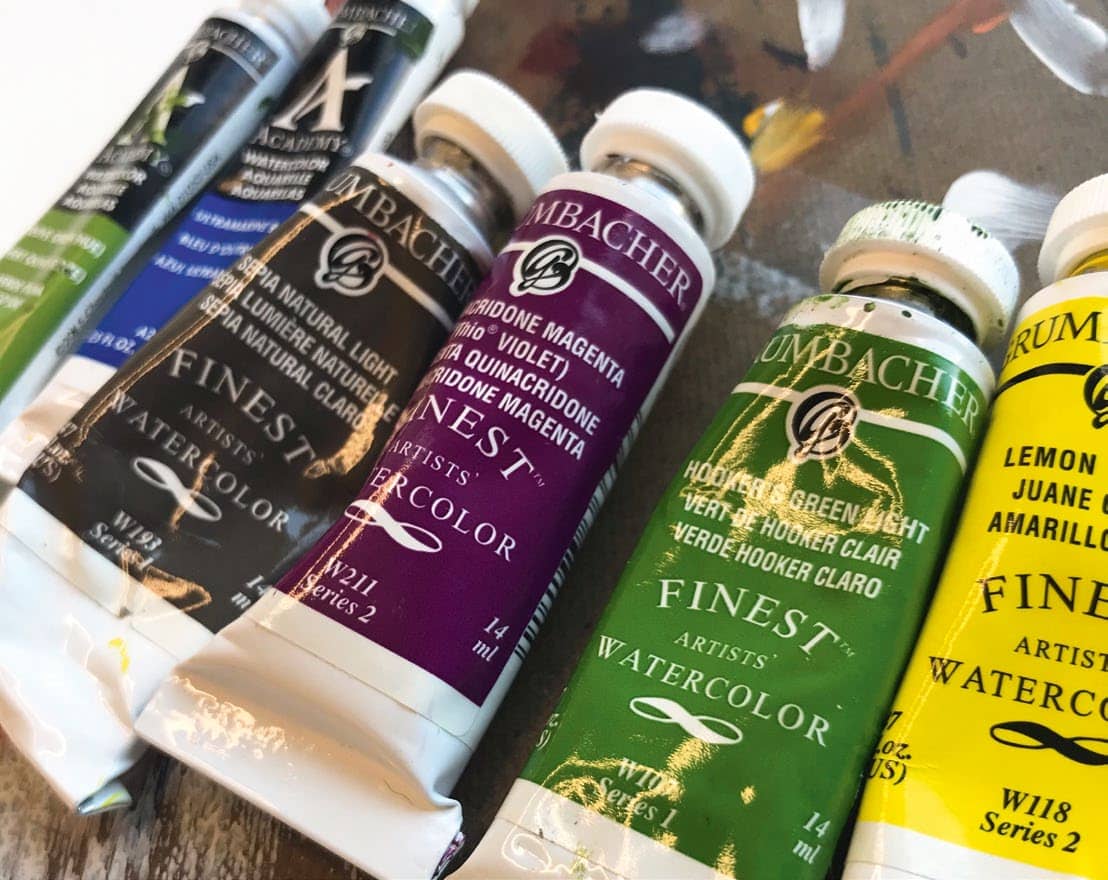 Creature paintings are fun to make, and especially useful when developing a story. I approach a character by imagining bringing them into existence, thinking about what they would feel like, how they eat and so on. My interests in fashion, textiles and detail often influence my decisions. I'm known to befriend my paintings, and never feel alone when I'm truly immersed in the process.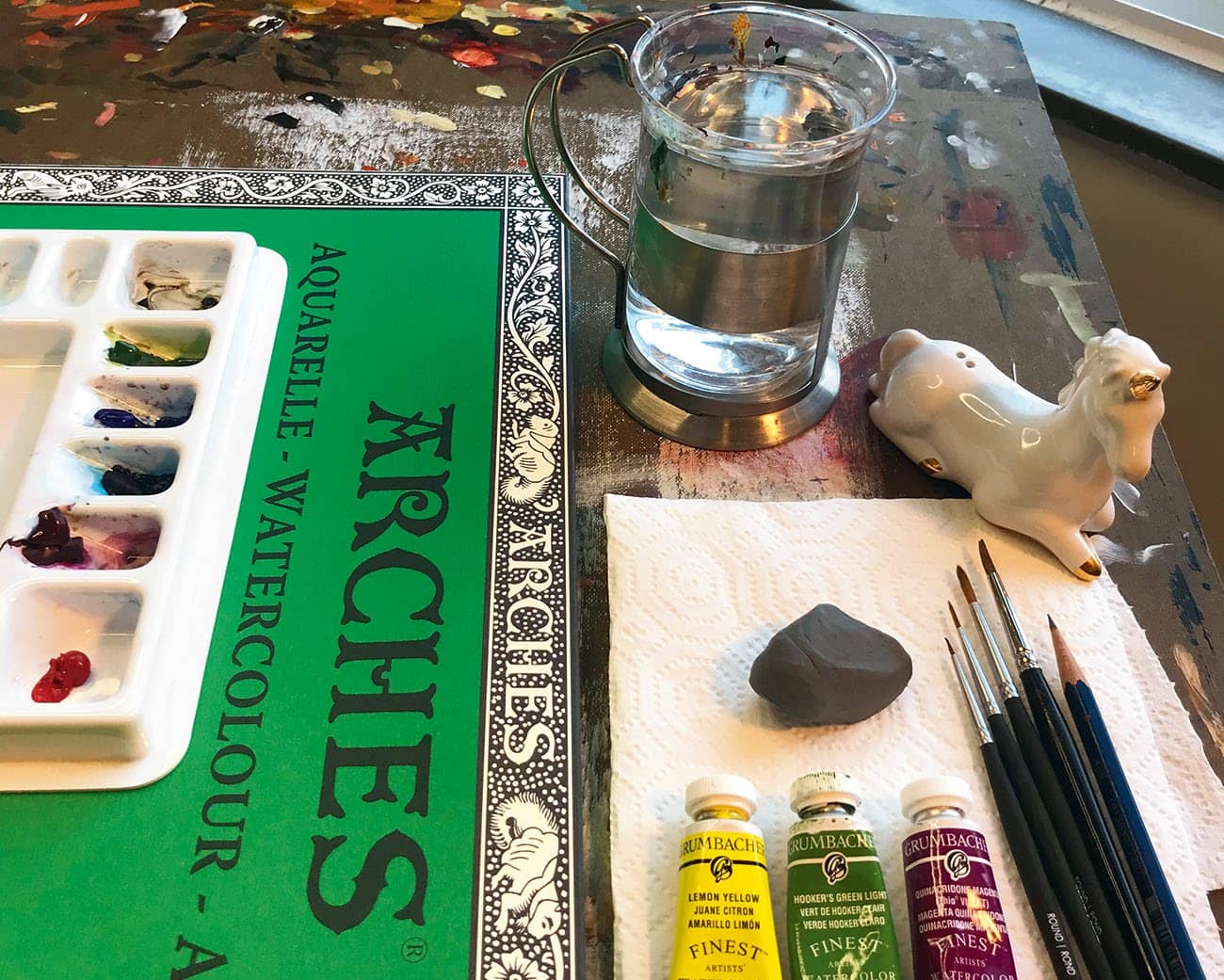 1 Arranging my workspace and painting materials
Before I start the painting, I set up my materials and workspace. I'll be working on cold-pressed watercolour paper, and using a full spectrum of tube watercolours laid out in a tray. I currently prefer Grumbacher and Winsor & Newton. I'll also use a kneaded eraser, paper towel, a variety of brushes, a pencil and water.
You can read up to 3 premium stories before you subscribe to Magzter GOLD
Log in, if you are already a subscriber
Get unlimited access to thousands of curated premium stories and 5,000+ magazines
READ THE ENTIRE ISSUE
July 2020