'I like things that build some kind of hysterical momentum'
Home Cinema Choice|May 2020
Color Out of Space director Richard Stanley discusses his return to filmmaking, working with Nic Cage, and how it's impossible to scare alpacas. Questions: Anton van Beek
SOUTH AFRICAN-BORN FILMMAKER Richard Stanley became a cult favourite among genre fans thanks to his stylish 1990 killer robot feature debut Hardware, and the 1992 supernatural flick Dust Devil. But a promising career was cut short when he embarked on a big-budget adaptation of H. G. Wells' The Island of Dr. Moreau. Delays caused by tropical storms, and the rampaging ego of one of its stars, resulted in Stanley being fired early during the shoot. Outside of a handful of documentaries and short films he has made since then, it was starting to look like that was it.
Now, over two decades later, Stanley has returned to the big screen, directing an adaptation of H. P. Lovecraft's cosmic horror The Colour Out of Space...
You've described yourself as a 'lifelong Lovecraft fan'. When did you first come across his work?
I guess when I was around seven or eight years old, because he was my mother's favourite author. So my mother, crazily, read me some Lovecraft stories, starting with the lighter fantasy material. Then, by the time I was 13, I was already a nerdy 13-year-old that had read all of the Lovecraft canon and knew all about The Call of Cthulhu.
What was it about his writing that struck you?
Something in Lovecraft's anti-human worldview and the notion of the world being one level of a multidimensional universe, I guess, caught my interest, even as a teenager. I know a lot of it bled across into my attempts at creative writing at the time. It gave my teachers a very hard time as I was using strange words and phrases like 'Non-Euclidean geometry' in my school essays.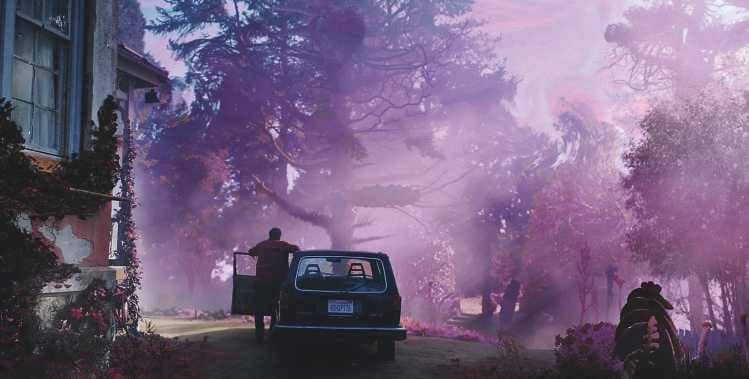 His work remains influential today in cinema. What makes it resonate strongly with modern audiences?
I think it's much easier to understand today. At least the concepts are; the language may be harder for people to come to terms with, because it's still written in a very long-winded, old-fashioned style. But, so many of those concepts, like the aforementioned Non-Euclidean geometry, which didn't exist in Lovecraft's time... since then we've had Benoit Mandelbrot's discovery of fractal geometry, and chaos science, and a whole bunch of ideas that have brought some of that material closer to real life than it might have been in 1926.
I hate to say it, but it may also be to do with a growing lack of faith in the idea there's an all-wise, all-kind creator-God responsible for events on Earth. And as we step away from orthodox religion, people tend to naturally ask 'What is going on then? What actually created us? How did we get here?' And Lovecraft proposes a dark and implacable universe.
Yours isn't the first screen version of The Colour Out of Space. Why is this particular story so ripe for adaptation?
I think because of its setting. The Colour Out of Space is set on a farm in the New England backwoods and largely concerns one family and their neighbours, as opposed to being set on Pluto or at the bottom of the Mariana Trench. So The Colour…, I guess, presents itself to low- and medium-budget filmmakers because you've got a faint chance of actually being able to approximate it on screen.
Do you have a favourite out of any of those previous adaptations?
I think the most recent one: Die Farbe [2010], which is a German adaptation, sadly in black-and-white and German, which prevented it from reaching a wider audience. It's a very interesting retelling of the story. It makes a couple of interesting leaps.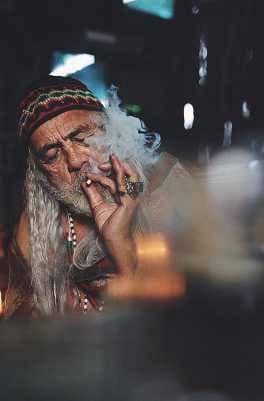 And shooting in black-and-white means not having to worry about creating an alien colour never seen on this planet before...
Yeah, I think that was part of the idea! It unfortunately mitigates against the film slightly, because it's very difficult to get modern American teenagers to strap down for a subtitled, black-andwhite German film.
Your project was first discussed some time ago. How difficult was it getting it up and running?
It certainly presented obstacles. The main one of which is that it's a reasonably faithful adaptation of the story, which means that it doesn't conform to the current template of what they call 'save the cat' in Hollywood; a three-act structure with redemptive arcs for the characters. In a Lovecraft story the only ways out are death or madness.
Agents and managers tend to look for somewhat more positive arcs when they are searching for vehicle parts for their actors. So trying to find a lead actor to actually drive the project took a few years, just trying to get the script into the right hands.
What was it like adapting the short story for a feature-length film?
A big challenge came from updating it and dragging it forward into the present day or near-future, which felt like a necessary thing simply because I wanted to make the Lovecraftian threat, the Old Ones [ancient alien deities present throughout Lovecraft's writing], into a clear and present danger. And that meant having to deal with issues like how come the family don't just call an Uber and get the hell out of there.
Also, Lovecraft's technique, his anti-humanism, his lack of interest in human emotions, means that there are a lot of distancing mechanisms in the text where we're almost inside a flashback inside a flashback. The principle dramatic events of the story happen at such a remove to the narrator that on a first reading you can almost miss they happened at all. The biggest dramatic events of the story are dismissed in one or two sentences. There are a lot of important details that are just implied and then he spends two paragraphs talking about the trees!
Is it good to be back making a fiction film?
Well, I have to say that returning to making a dramatic feature film, particularly making a sci-fi-horror movie like Color Out of Space, was an absolute joy. It made me sorry that I hadn't done it years earlier, because I do feel like I have a certain proclivity for the genre, and after two or three days it just came naturally. For me it was an intensely enjoyable experience.
You can read up to 3 premium stories before you subscribe to Magzter GOLD
Log in, if you are already a subscriber
Get unlimited access to thousands of curated premium stories and 5,000+ magazines
READ THE ENTIRE ISSUE
May 2020