Climate Crisis _Oh? It affects me too?
On 20 September, thousands of young Capetonians added their voices to the call for the government and corporates to address the climate crisis. Climate change activist Alex Koopman explains how the youth want to be engaged on the issue.
It seems like everyone is wys (knows) of the climate crisis, but how many of us actually know what's klapping (happening)? Let's recap gou (quickly).
This year, on the day of the first #climatestrikecapetown in March, Cyclone Idai hit Mozambique, Zimbabwe and Malawi, killing more than 1 000 people and destroying 90% of the city of Beira. Less than six weeks later, Cyclone Kenneth hit the same coastline destroying another 2 500 homes – the first time in history that two hurricanes of such force have happened twice in the same season.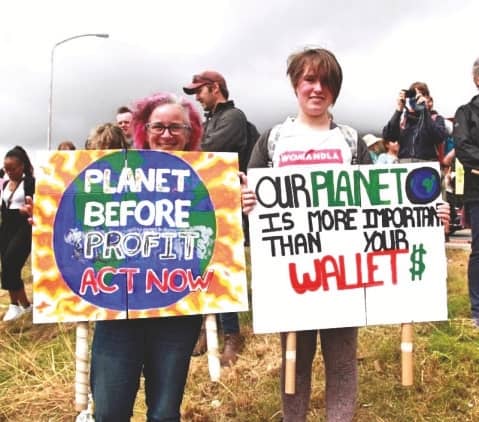 Global warming caused by greenhouse gases (GHG) from fossil fuels is causing this extreme weather. July 2019 was the hottest month on record, with record highs across Europe. Right now, there are glaciers melting in Greenland, forests burning in the Amazon and a crazy amount of dangerous tropical storms in the Caribbean.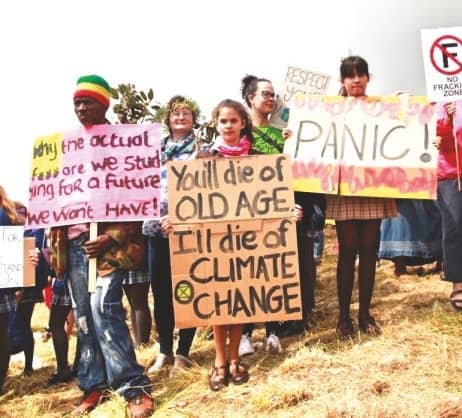 South Africa is heating at twice the global average. Eskom and Sasol are amongst the biggest GHG emitters in the world. Not only are we are battling toxic air pollution on the Highveld, we have suffered wildfires in Knysna, floods in KwaZulu-Natal and drought in the Northern Cape this year.
Of course, the most vulnerable in our society will always be most severely affected. Gangsterism, xenophobia and violence against women and children isn't going to improve under conditions of climate crisis.
Don't get me wrong here, I love my country. I do. But, I don't think we're doing anything near enough to help fix this mess.
You can read up to 3 premium stories before you subscribe to Magzter GOLD
Log in, if you are already a subscriber
Get unlimited access to thousands of curated premium stories, newspapers and 5,000+ magazines
READ THE ENTIRE ISSUE
Issue 280