The Magical Transformation Of Bread
Muse Science Magazine for Kids
|
September 2018
How bakers turn flour into fresh loaves
You may eat your PB&J sandwich without even thinking about what's holding it together. But without bread, you won't have a sandwich. You'll just have a mess.
To people from all around the world, bread is an important, familiar food. But it's also an amazing transformer. To turn into those soft, chewy, and delicious slices of bread, your loaf had to go through an extraordinary series of changes.
Who Kneads Dough?
You only need four ingredients to make bread: water, flour, salt, and yeast. Yeast is a type of microbe, a living organism too small to see.
Flour is dry and powdery. It comes from ground-up grains of wheat. When you add water, the flour absorbs the liquid. The mixture forms clumps. If you continue mixing, you'll get a big lumpy blob. As you knead it—stretch it, roll it, and flatten it—the blob soon becomes smooth.
You can turn it to almost any shape. You have turned flour and water into dough.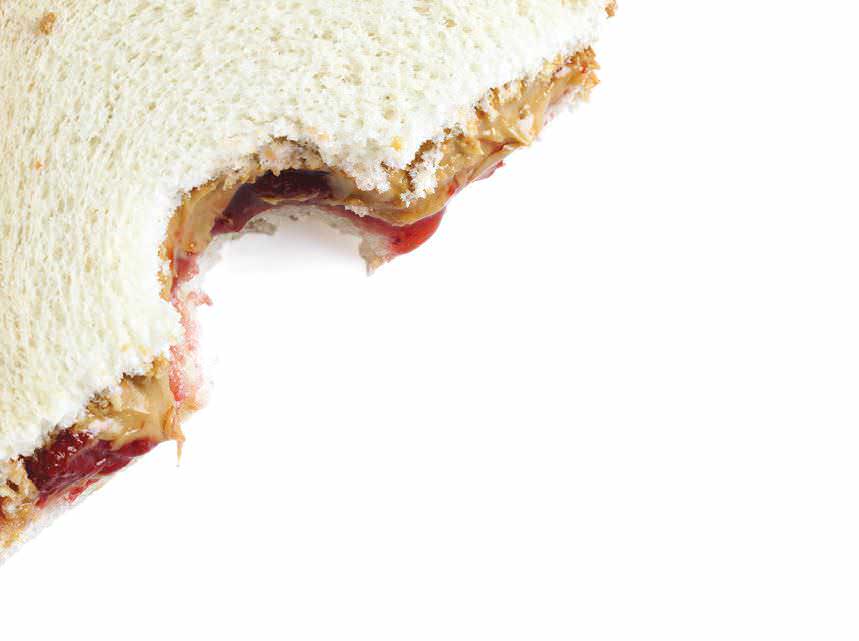 This magical transformation requires proteins. Proteins are molecules found in all living things, from plants to people. There are two main types of proteins in flour: glutenins and gliadins. Together, gliadins and glutenins form a network of proteins called gluten, which gives bread its wonderful texture and shape.
Glutenins are why dough is stretchy. When flour absorbs water, the water allows the glutenins to move around. As you knead the dough, the glutenin and gliadin molecules start joining together. They form a stretchy network, like a net made out of rubber bands.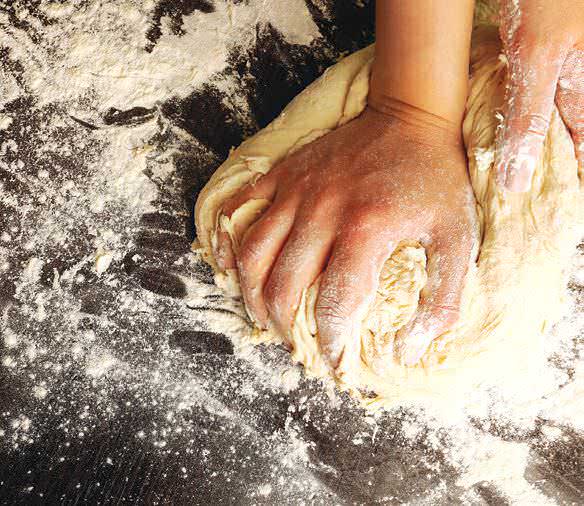 The more you knead, the stiffer and more rubbery the dough becomes. "The classic example is to think about pizza dough," says Andrew Ross, a scientist at Oregon State University. He studies wheat and is also a baker. "If you push it hard and try to spread it out into a disk, it fights back." But if you leave the dough alone, those networks relax.
The other kind of protein, the gliadins, helps dough flow and soften. Without gliadins, your dough would be like a rubber ball. And the resulting bread would be dense and hard.
But without glutenins, your dough won't be able to hold its shape. It would spread out like a pancake.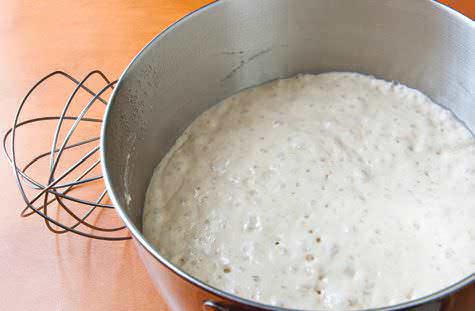 Let It Rise
You can read up to 3 premium stories before you subscribe to Magzter GOLD
Log in, if you are already a subscriber
Get unlimited access to thousands of curated premium stories, newspapers and 5,000+ magazines
READ THE ENTIRE ISSUE
September 2018