"A CDO is often asked to enhance digital revenue of the company"
Voice and Data
|
March,2020
Tata Communications Chief Digital Officer C R Srinivasan is responsible for the overall digital and security strategy and execution for the company. As technologist and a business leader, he also heads the company's global business for cloud and security, enabling digital transformation initiatives for customers. He is also responsible for creating industry standards in cloud computing solutions for customers coupled with solidifying the internal digital processes and delivering technical solutions to enhance business growth and productivity. In an interaction with Thomas George, he talked about emerging technology trends, different aspects of digital transformation, and the emerging role of a CDO. Excerpts from the interview:
THOMAS GEORGE (TG): What are the key emerging trends and insights for 2020?
CR Srinivasan (CRS): From a broad context of where the industry is going we can say that cloud adoption will continue to grow. The enterprises will move a lot more workloads to the cloud. Most enterprises have begun this journey in some form or another and the context of cloud migration has changed—from I have to migrate and should I migrate, to when I can migrate. Security is another thing that has gained importance. It is, however, not a concern for migration to cloud because users know that there are ways to mitigate.
The third thing is the overall cyber security posture of an organization. Customers are very worried about it because of the likes of high-profile incidents like Equifax. The danger of data leak is a top of the mind issue for most companies. Hence, from a cyber security risk management standpoint there is a definite move towards software-defined wide-area network (SDWAN). Customers are willing to invest in SD-WAN and leverage the internet more for business critical functions. Customers are also keen to understand what benefits they can accrue from emerging technologies like artificial intelligence (AI) and machine learning (ML). This is an area where they are constantly seeking help and guidance because the technology is changing faster than one could imagine.
These are early stage technologies and customers definitely want to do IoT. In fact, there are specific areas where we are already using IoT, but the focus is digital transformation and how they can actually move the workloads to cloud. Multi-cloud, cyber security, level of security operations and network operations are other big concerns. Organizations want to know whether they should run it on their own and up to what level they can outsource. These are the priority areas and emerging trends from an enterprise standpoint, and that's what Tata Telecommunications is trying to address.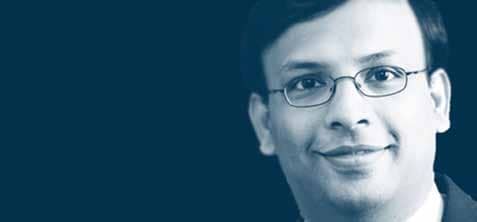 Lastly, organizations are definitely working to address skill shortage. All these emerging technologies have raised the expectations and for enterprise CIOs to manage these expectations, skill is an important factor. Enterprises may have some skills, but not all enterprises have all of these skills that are required for managing business expectation. So skill development at enterprise level is another trend to watch out for.
TG: What's your take on multi-cloud and hybrid cloud environment? is it really happening?
You can read up to 3 premium stories before you subscribe to Magzter GOLD
Log in, if you are already a subscriber
Get unlimited access to thousands of curated premium stories, newspapers and 5,000+ magazines
READ THE ENTIRE ISSUE
March,2020