How Shopping Centres Are Implementing The New Normal, Ensuring Consumer Confidence
Shopping Centre News
|
June 2020
In a Special #SCAIMondays LIVE Webcast Edition, shopping centre heads and senior mall executives talked about the consumer experience and excitement to shop in the mall after a gap of 70 days…
WEEK 1
The seventh edition of #SCAIMondays was a special webcast of shopping centre heads and senior mall management executives who reported from the frontlines with real-time updates on customer experiences and retailers' feedback on the first day of shopping mall reopening in 30 cities across India.
The session was hosted by Amitabh Taneja, Chairman, SCAI and was anchored by Nishank Joshi, CMO, Nexus Malls.
Rajendra Kalkar, President – West & Whole Time Director, The Phoenix Mills Ltd and Sidharth Pansari, Managing Director, Primarc Group were the analysts who moderated the discussion with different shopping centres heads and management spokespersons.
The panel included:
Afshin K P, Director - Mall of Travancore, Thiruvananthapuram
Akashdeep Singh Noul, Centre Director, Mall, Ahmedabad One
Arijit Chatterjee, COO, The Junction Mall, Durgapur
Colonel Mandeep Singh, Centre Director, Mall of Amritsar
Gajendra Singh Rathore, Sr Centre Director – Mall, Phoenix Marketcity, Bengaluru
Kiran Puthran, GM, LuLu Int. Shopping Mall, Kochi
Nimish Arora, Director & Interim CEO, Select CITYWALK, Delhi
Premraja, Managing Director, Providence Mall, Puducherry
Rohit Mishra, Centre Director, Pacific Mall, Dehradun
Sanjeev Sarin, Centre Director – Mall, Phoenix United, Luckno
Sharat Belavadi, Center Head, Inorbit Malls, Hyderabad
Manish Mehrotra, VP & Centre Head of DLF Mall of India, Noida
Thrinath K, Centre Director, Elante Mall, Chandigarh
Amitabh Taneja, Chairman, SCAI welcomed the panel and expressed his happiness as shopping malls across 30 cities pan India, finally reopened and welcomed back the shoppers. "It has been a landmark day in India's reopening journey of organised retail after a long break. It is a great development and was a long-awaited thing and also a challenging one. All of them will be extremely watchful in reopening and will be following all the safety measures and SOPs, issued by the Government (Ministry of Health and Family Welfare) and SCAI in particular. These SOPs are very detailed and designed to ensure the safe reopening of the shopping centres and to reassure consumer of our commitment to their safety. We are accountable to customers and they must see the shopping centres a 100 percent safe environment to socialize, shop and entertain in. The responsibility of the industry is immense," he said.
Nishank Joshi, CMO, Nexus Malls added to this saying, "This day is special because today over 250 shopping malls across India have finally opened up after three long months. In these three months, all shopping malls have worked very hard, re-written their SOPs and are finally ready to welcome their consumers and make them experience the mall life again. This day is giving malls developers the same feeling as the day when they launched their mall for the first time."
He said that the mall is currently doing 3 rounds of surveys on subjects like consumer sentiment, and awareness of the new normal.
Talking about consumer sentiments and mall reopening, Rajendra Kalkar, President – West & Whole Time Director, The Phoenix Mills Ltd stated, "It is a very happy moment. We have opened three malls today, and this feeling is much greater than we had during the launch time of 12 malls. The Bangalore, Lucknow and Bareilly malls have opened up today, and all of them had a very nice opening. A large number of retailers are supporting us and have opened their stores. Most of the anchors have also opened up. Our first B2B partners and from our B2C customers side, we have seen a good amount of attraction coming and the plus point is that consumers are walking into the malls. Around 2,000 people had come into the Bangalore mall till 3 pm today, Lucknow mall saw a decent opening too. We saw 1000-1500 customers coming here as well and Bareilly figures are yet to come but that will also be positive for us. We saw lots of customers shopping and the sight was quite pleasurable."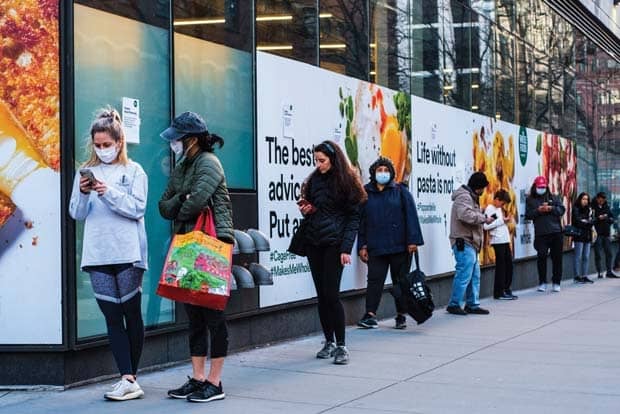 Sidharth Pansari, Managing Director, Primarc Group added, "It has been a very exciting day so far. Lots of customers have been coming into the mall. The response has been positive and we are glad that the consumers are behaving in a disciplined way and are following the instructions and guidelines. They are happy to cooperate with the retailers and mall staffs. It is a good challenge and opportunity situation for all of us."
MALL OF TRAVANCORE THIRUVANANTHAPURAM
Afshin K P, Director: "Unfortunately we don't have the permission to open up the mall today, but we will be opening it from tomorrow. Kerala is taking an extra day to be 100 percent ready to welcome back customers and we are working on this. Right now, the supermarket present in the mall is open and we can see a good number of footfalls in the store. We are taking every possible measure and arrangements are being made both technically and manually to ensure that a mall is a safe place for shopping. The retailers are very eager to reopen the stores and are waiting for the mall to open as soon as possible"
PACIFIC MALL
DEHRADUN
Rohit Mishra, Centre Director: "Unfortunately Dehradun hasn't been given the clearance from the State Government to open the malls as if now. We are eagerly waiting for it as other cities the State has started the operation and soon we will be operating too. We are ready with all the measures suggested by the Government and SCAI and are waiting for the next update. We are getting enough messages from the customers on our social media platform saying they are eagerly waiting for us to open our doors. The standalone stores in the city are getting good footfalls and we are taking this news very positively."
THE JUNCTION MALL DURGAPUR
Arijit Chatterjee, COO: "We too started from a positive note and witnessed a queue waiting to enter the mall. Maximum stores in the mall have opened up and are quite happy with the response of the customers. Even the shoppers are quite satisfied with the arrangements and measures initiated by the mall. We had customers coming to our mall from nearby places as well. There were shoppers who earlier did shopping from Kolkata, but came to Durgapur as there are less cases here. Not only the anchor stores but the vanilla stores are also witnessing a good response. In fact, a single customer shopped for ₹1,38,000 in the mall. We witnessed serious shoppers in the mall and everyone was with shopping bags or so. There were no window shoppers roaming inside the mall. We saw mixed consumer reaction altogether and the credit goes to the local newspaper and agencies who supported us by visiting the mall and gave good coverage for the safety measures and the other guidelines in their respective posts. The mall so far has received a footfall of around 4,000 people and we are sure that it will increase. We have put lots of stickers with instructions all over the mall and sanitizers have implemented at all corners of the mall. We have even installed touchless soap dispensers in washrooms."
LULU MALL
KOCHI
Kiran Puthran, GM: "We are opening tomorrow as there are certain additional guidelines from the state government that need to be fulfilled. As far as our safety measures are concerned, we have made a provision where a 3 mt sensor is connected to the mall sprayer, which is used for spraying and disinfecting. We are even going so far as to disinfect things like car tyres and footmats. We also have a foot sanitizer mat installed. During the lockdown period as well, we were witnessing around 10K footfalls on daily basis due to our hypermarket and we are hoping to see a better turnout tomorrow. In term of informing our customers, we reached to our entire database of 1.3 million loyal customers with a welcome note. We also got good media coverage for all the arrangements and setup done by us.
LuLu is leading the SOPs implementation initiative with 17 malls in the city. It is extremely important that even smaller malls that are not members of SCAI also follow basic guidelines."
PROVIDENCE MALL
PUDUCHERRY
Premraja, Managing Director: The day has been quite hectic for us due to the overwhelming response and media attraction. The mall witnessed around 1,500 footfalls, which is a very good start, minus the multiplex. We had customers from Tamil Nadu and it was quite motivating for us. The Apple store witnessed maximum sales. The mall was 70 percent operational and we are hopeful of having 100 percent occupancy in coming days."
PHOENIX MARKETCITY BENGALURU
Gajendra Singh Rathore, Sr Centre Director- Mall: "It has been a very good start. We opened the mal at 10 am in the morning – the only metro mall open today – and we saw customers coming to the mall from 10.15 am itself and since then the flow has been continuous. The good part is that we are witnessing good quality of the consumers and are seeing serious shopping. Brands have reported very good conversion rate. Customers are behaving quite responsibly and are following the norms. We witnessed around 2,500 footfalls and the good thing is that everyone is going out after buying something. The average duration of the consumer in the mall is 2.5 hours."
"We have implemented contactless measures like QR codes for payment and seamless entry points. Fashion stores are sanitizing trial rooms after each trial and steam ironing tried clothes. Footwear stores are using light shoe covers and socks. We have an additional feature of shoe sanitizing, which is being appreciated a lot. As far as our contactless parking is concerned, we have put up a fixed charge at the parking. When the car reaches the 'boom-barrier', it opens automatically without touching anything," he added.
INORBIT MALL
HYDERABAD
Sharat Belavadi, Center Head: "We created a 'Welcome Gate' for the consumers and it was appreciated by the shoppers. We witnessed a good number of footfalls in the shape of two-wheelers till 2 pm and later this was replaced by the four-wheelers. The interesting factor here is that the mall is located in the IT hub area, surrounded by offices and despite the employees working from home, we got to see a good turnout. In fact, the first bill in the mall at Shoppers Stop was around ₹20,000. The mall will be open till 8 pm and our foodcourt is operational as well."
"As far as initiatives are concerned, we have implemented catchy signages for the consumer so that they follow the guidelines in a more convenient way. Cosmetics and especially salons have done quite well today as they reported around 70 percent business. Salons also created good films which were running on screens in the mall and then went viral on social media. There is no trial in fashion stores, there are kiosks selling interesting masks at the entryway. All staffers are wearing yellow uniforms and smiley masks – they're called the Yellow Army and cleaning, helping and working to make the experience safer and better for the consumer," he added.
MALL OF AMRITSAR
You can read up to 3 premium stories before you subscribe to Magzter GOLD
Log in, if you are already a subscriber
Get unlimited access to thousands of curated premium stories, newspapers and 5,000+ magazines
READ THE ENTIRE ISSUE
June 2020