The Return Of The Native
PORTFOLIO Magazine
|
Portfolio Magazine - September 2020
Local brands are making a promising comeback in domestic markets, fuelled by their accessibility, and a touch of nostalgia and national pride.
The lockdown has increased our reliance on what is within reach and has consequently led us to the re-discovery of local brands. With global trade still mostly on hold, support for local enterprise is giving local brands a major opportunity to innovate.
From Fabric to Brand
In 2004, Iwan Tirta built an extension brand on the success of a batik fabric business that he grew in the 1970s. By then his name was synonymous with fine Indonesian batik, which he helped to revive and subsequently champion through the '70s and '80s almost until his passing in 2010.
Trained as a lawyer, Tirta spent decades retrieving traditional patterns and methods of producing batik, elevating the fabric and its designs to a genuine cultural heritage, and eventually propagating its universal appeal through a commercial platform.
"Iwan Tirta Private Collection was set up to manage his line of products from fashion to home decorations," says Ms Widiyana Sudirman, CEO of PT Mahakarya Warisan Nusantara, the group that owns the brand. "We aim to be known as the leading brand for Indonesian heritage craftsmanship that stays relevant for current generations."
Today, the Iwan Tirta Private Collection is a leading purveyor of batik products, from fabric to apparel for men and women, fashion accessories, and home decorations. "Our core products are still batik fabric, menswear and ladieswear, scarves and shawls," explains Sudirman, but "what we manage has now expanded to many different forms." She is referring to the way the brand has pushed the boundaries for batik by applying it on metal and silver jewelry, wooden furniture, home accessories, and even wool rugs. "Since 2018, we have initiated some collaborations with designers, from fashion to interior, to reach a wider market segment."
Brick-and-mortar retail remains the primary revenue source of the business, particularly for the core products, Sudirman says. "Our main customers are Indonesians who appreciate batik as an art, including many prominent businessmen and professionals, and even socialites."
Although Iwan Tirta Private Collection does not have an international branch or overseas representative, it runs an online shop on iwantirtabatik.com where customers can browse and buy their products. They have also partnered with top Indonesian e-commerce platforms, Tokopedia and JD.id. During the lockdown, the business continued on their online channels, with transactions taking place on WhatsApp, the company website, and e-marketplaces.
Online exposure is an important entry for people to get acquainted with the Iwan Tirta brand and examine the range and quality of its products, says Sudirman, but more importantly, it is a way to communicate the cultural value of batik. "Educating the public about batik is a never-ending activity for us."
Sudirman is convinced that a brand with deep cultural roots has a distinct commercial advantage, but adds that it still requires a long-term commitment. Educating the public over a long period is necessary for them to understand the painstaking process necessary to produce batik, and why, in the end, it is a luxury item, she elaborates.
Iwan Tirta Private Collection is keen to grow into an international brand. "We are constantly innovating our products to appeal to international tastes, Sudirman says. The combination of online presence, international fashion shows, and constant product development is helping to fulfil this ambition.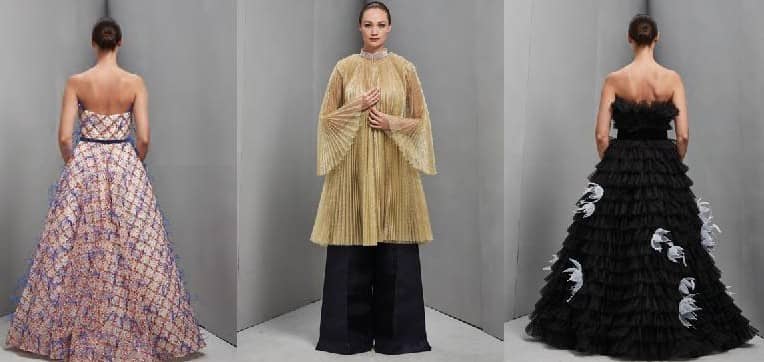 A Global Position
Designer Khoon Hooi was intently examining the fashion market in his native Kuala Lumpur when he identified an underserved segment – affordable luxury in the 'occasion wear' category. This was the opportunity he was looking for. "In 1999, I launched my own label, starting with a counter set up at the Isetan Kuala Lumpur department store, which I sustain with quarterly launches for the mass market," Hooi elaborates.
You can read up to 3 premium stories before you subscribe to Magzter GOLD
Log in, if you are already a subscriber
Get unlimited access to thousands of curated premium stories, newspapers and 5,000+ magazines
READ THE ENTIRE ISSUE
Portfolio Magazine - September 2020