Lawmakers Want To Help You Save More
Kiplinger's Personal Finance
|
October 2018
Legislation to boost retirement savings looks like a go in Congress.
There's not much that Republicans and Democrats in Congress agree on, but when it comes to retirement, members of both parties acknowledge that a lot of Americans aren't saving enough. The problem is particularly acute for the 55 million workers who don't have a 401(k) or other retirement plan through their job, which makes them far less likely to save.
Now Congress is considering legislation—the Retirement Enhancement and Savings Act of 2018— to encourage employers to offer more retirement savings options, while making it easier for workers to save more. Among the key proposals, the legislation would remove obstacles that have made it cumbersome and costly for small employers to band together to create a retirement multiple employer plan (MEP), says benefits lawyer Brian Pinheiro. With an MEP, small employers can slash recordkeeping and investment costs.
Few employers now offer annuities—which can guarantee income for your lifetime—in a 401(k). But the legislation would encourage employers to do so by adding protections in case employees sue—say, because an annuity charges high fees or the insurer providing an annuity goes out of business. High fees have been a problem with annuities in nonprofit 403(b) plans, and the legislation would keep the requirement that employers research fees and the financial soundness of the insurer before adding annuities to a 401(k). Also, the legislation would require 401(k)s and similar plans to inform workers annually how much monthly income their account balance could generate for life, based on a model to be created by the Labor Department. (For more on how to use your retirement savings to generate guaranteed income, see "Make Your Money Last," on page 26.) Finally, the legislation would allow workers to continue contributing to a traditional IRA after age 70½. You would still have to take required minimum distributions at that age, says Nicole Kaeding, director of special projects at the Tax Foundation.
But even if all these proposals pass, they don't go far enough, retirement experts say. "We have half the population without coverage, and that needs to be fixed," says Alicia H. Munnell, director of the Center for Retirement Research at Boston College. "These steps, while good and positive steps, are not going to do very much in that area."
INTERVIEW
CALIFORNIA RAMPS UP PRIVACY PROTECTION
A new law may spur other states—or the feds— to give you more control over your online data.
States step up.
Meanwhile, some states are creating retirement plans for private-sector workers who don't have access to a plan through their job. Oregon was the first—it started with a pilot last year and is gradually rolling it out. Called OregonSaves, it requires employers without a retirement plan to enroll employees automatically through payroll deduction into a Roth IRA. Initially, 5% of workers' pay is directed into the Roth, with contributions gradually increasing over time to 10% a year. Workers can reduce the amount or opt out. So far, nearly three-fourths have stayed in. Illinois launched a similar pilot program in May, and California's pilot is expected to begin payroll deductions in early 2019.
If you haven't saved enough for retirement, you don't have to wait for Congress or your state to act. You can contribute up to $5,500 ($6,500 if age 50 or older) in 2018 to a traditional or Roth IRA. Self-employed workers can salt away even more in a SEP IRA.
Aleecia M. McDonald is an assistant professor at Carnegie Mellon University's Silicon Valley campus who researches internet privacy and security.
California's new law, which goes into effect in 2020, is supposed to improve online privacy for consumers. What are the key points?
Consumers will be able to know more about the information companies have collected about them, request that companies delete that information, and download or transfer the data for their own use. Consumers will also have the right to know when their personal information is being sold to a third party, such as an advertiser, and to opt out of that sale in many cases.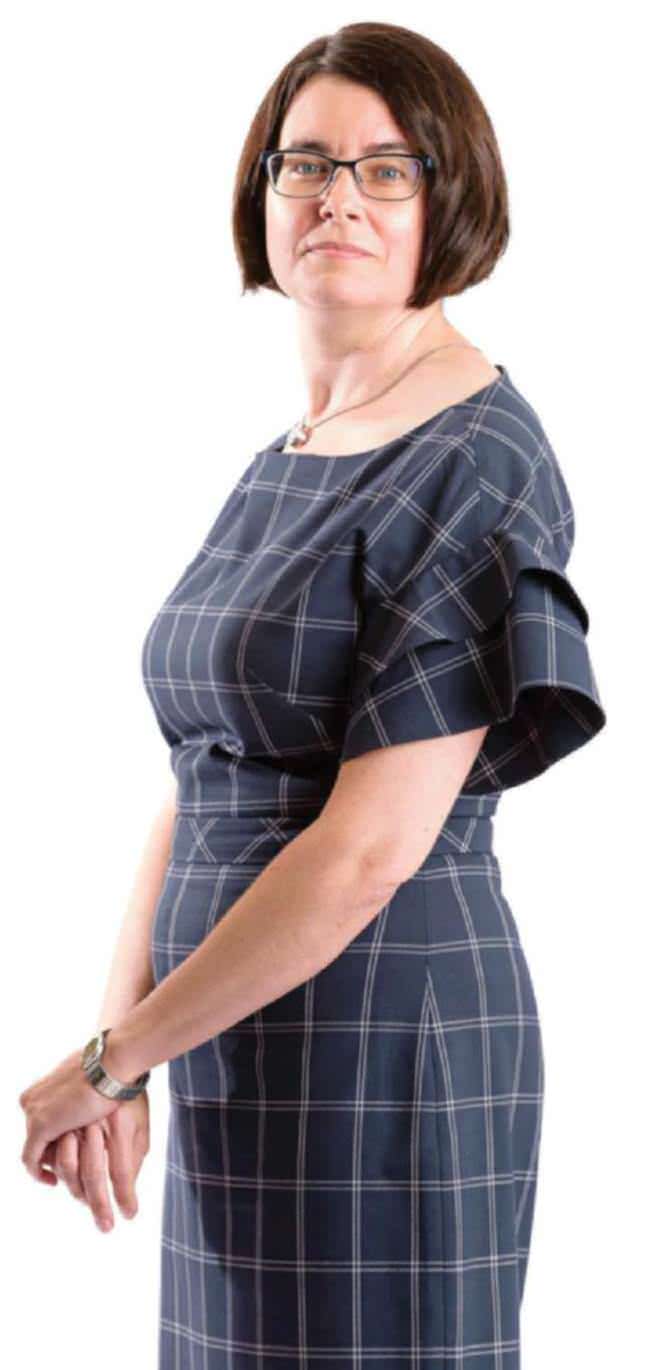 Will opting out be free?
Companies can't refuse service to customers who exercise that right, but they can charge customers the amount of money they would have collected from third parties for selling the data. The law applies to large companies and data brokers, so your local dentist or pizza shop could still sell your unlisted cell-phone number without notice or without allowing you to opt out.
Will other states follow California's lead?
It is entirely plausible that other states will either adopt the California law or modify it slightly. I wouldn't be surprised if a state such as New York, which has an attorney general's office with a strong consumer focus, passed a law like this one. And privacy is not a red state or blue state issue, so Montana and Vermont, for example, could easily pass privacy laws in a single year. Facebook and Google have reportedly been meeting with federal policymakers to talk about developing a privacy law. But a federal law may be weaker than state laws and may preempt them.
What changes will consumers see?
Some companies may provide notices on their websites to everybody— not just Californians—about the personal information they're collecting. It's easier to write the code that way. California will require a button on websites allowing you to opt out of your personal data being sold. NonCalifornians may see the button on some sites, too.
How else can consumers protect their privacy online, regardless of where they live?
Look for privacy-friendly alternatives to the tools you use. DuckDuckGo is a fantastic search engine that doesn't collect or share your personal information. The Privacy Badger browser add-on blocks advertisers and other third parties from tracking your activity— and you don't need a PhD to figure out how to install and use it. LISA GERSTNER
TOO GOOD TO BE TRUE
ONLINE BARGAINS THAT AREN'T
You can read up to 3 premium stories before you subscribe to Magzter GOLD
Log in, if you are already a subscriber
Get unlimited access to thousands of curated premium stories, newspapers and 5,000+ magazines
READ THE ENTIRE ISSUE
October 2018