Harvest The Fruits Of Your Savings
Kiplinger's Personal Finance|October 2019
How to live well without running out of money.
Eileen Ambrose And Sandra Block
As you near retirement, you might look back and think that saving for this next stage of life was the easy part. During your working years, the big decisions were how much to save and where to invest. But now it's time to switch gears. Instead of accumulating assets, you must figure out how to turn your nest egg into an income stream to last a lifetime.
"The idea of withdrawing from their retirement portfolio is really painful for a lot of people. They're savers," says John Bohnsack, a certified financial planner in College Station, Texas.
Here are steps that can help you generate the retirement income you will need. Along the way, you'll need to answer some questions: Will you get a part-time job in retirement that brings in some income? When should you claim Social Security or start taking your pension, if you have one? And how will you address the big uncertainties of health care and long-term care? Taxes will get more complicated because, unlike previous generations, most retirees today have the bulk of their retirement money tied up in tax-deferred 401(k)s and traditional IRAs. How do you withdraw from these accounts safely without triggering a big tax bill?
BEGIN WITH A BUDGET
Get a handle on what your annual expenses will be in retirement by creating a retirement budget. Frank Castello, a 66-year-old former IT manager from Bowie, Md., gave his retirement budget a test run before leaving the workforce in 2016. He drew up a spreadsheet with his anticipated expenses, calculating that he would need $4,000 a month to live on. He lived on that budget for two years before retiring, while also maxing out his 401(k) and boosting his savings outside the plan. "I was constantly refiguring, rejiggering, verifying and validating the numbers," says Castello. "Do I have it right? Will I have enough? You don't know for sure until you live it."
So far, it's worked out for him. Castello, who isn't married, lives on savings and a $1,490 monthly pension. He rolled his 401(k) into an IRA that is 63% invested in stocks, with the rest mostly in bonds—an account he hasn't touched yet. He has enough cash on hand to pay expenses for a few years without having to worry about stock market fluctuations, and he has set up an emergency fund that he might need to tap when his 2005 Acura TL finally gives out. And Castello is waiting until age 70 to claim Social Security to get the maximum benefit. "I'm healthy. I don't need the money now," he says.
Take a look at what you've spent in the past year. (If you don't track your expenses now, your credit card issuers may offer a year-end summary of your charges to get you started.) Then adjust those expenses for what might change in retirement. For instance, you won't be commuting to work anymore, but you might be traveling to more far-flung destinations.
Or you might decide to tackle some major home renovations. "I always joke with clients, 'Look around your house and see what you want to change and start planning for it,' " says Nicole Strbich, a CFP in Alexandria, Va. Because once you retire, you're going to sit in your living room and decide you need new carpet, a kitchen renovation and a bigger porch, she says. (Renovations often end up costing more than projected, so Strbich advises doing them just before retiring, while you still have a paycheck to cover any surprise bills.)
Don't overlook health care surprises, either, especially if you plan to retire early. Judy Freedman of Marlton, N.J., retired six years ago as a group director in global communications at Campbell Soup. Too young for Medicare—she's now 61—Freedman pays more than $1,000 a month for the retiree medical plan through her former employer. And though she has a dental policy that covers the basics, such as teeth cleaning, expensive dental work has to be paid out of pocket. (After you sign up for Medicare, you'll need a supplemental policy to provide dental coverage.) Before retiring, Freedman, a widow, cut her expenses by downsizing. She sold her three bedroom ranch house on a large lot and moved into a townhouse community, which reduced her property taxes, utilities and landscaping bills.
Once you've nailed down your anticipated expenses, subtract all your expected guaranteed sources of income, such as a pension, annuity and Social Security. (You can get an estimate of your future Social Security benefit by opening an online account at www .ssa.gov/myaccount.) The result is how much you will need to withdraw from your portfolio to maintain your lifestyle in retirement.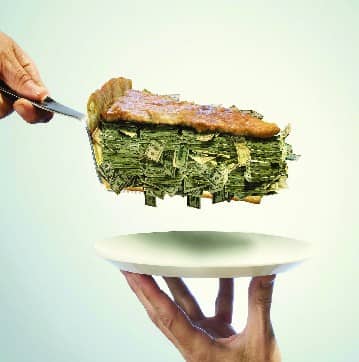 MAKE WITHDRAWALS LAST AS LONG AS YOU DO
What if your expenses outpace your sources of income, meaning you're likely to deplete your nest egg too quickly? In that case, you may need to consider working longer or go back to your retirement budget and figure out what expenses you can cut.
But knowing whether you're with drawing money too quickly from your nest egg can be tricky: You don't know how many years you'll live in retirement, and you can't count on earning the returns that we've enjoyed in the decade-long bull market. "If you do it in a careful and measured way, you can make withdrawals and, even if your account drops in value, not necessarily run out of money," says Tim Steffen, director of advanced planning for Baird in Milwaukee.
One popular guideline has been the 4% rule, which was designed in the 1990s as a safe withdrawal rate for a 30-year retirement that may include bear markets and periods of high inflation. It assumes half of your retirement portfolio is in stocks and the other half is in bonds and cash.
The rule works like this: Retirees draw 4% from their portfolio in the first year of retirement. Then they adjust the dollar amount annually by the previous year's rate of inflation. So with a $1 million portfolio, your withdrawal in your first year of retirement would be $40,000. If inflation that year goes up 3%, the next year's withdrawal would be $41,200. If inflation then drops to 2%, the withdrawal for the following year would be $42,024.
The 4% rule is a good starting point but may need some fine-tuning to fit your own situation, says Maria Bruno, head of U.S. wealth planning research at Vanguard. "Are you retiring at a younger age? If so, you might need a lower withdrawal rate." You may also need to withdraw your money more slowly if you are investing more conservatively, she adds.
Michael Kitces, director of wealth management at Pinnacle Advisory in Columbia, Md., says that while the 4% rule protects portfolios under bad-case scenarios, retirees could experience the opposite and end up after 30 years with more than double what they started with—even after decades of withdrawals. He suggests that if you use the rule, you review your portfolio every three years. Anytime it rises 50% above the starting point—say, a $1 million portfolio grows to $1.5 million—increase the dollar amount you withdraw that year by 10%. Then you can resume increasing that dollar amount by the rate of inflation until your portfolio grows significantly again to warrant a raise. (Of course, if you want to leave a legacy for your heirs, you may want to keep your money invested.)
MANAGE YOUR PORTFOLIO
You can read up to 3 premium stories before you subscribe to Magzter GOLD
Log in, if you are already a subscriber
Get unlimited access to thousands of curated premium stories and 5,000+ magazines
READ THE ENTIRE ISSUE
October 2019