LEADING THE CHARGE
Forbes Africa|April 2020
AS 2020 USHERS IN A NEW DECADE AND A NEW SET OF DAUNTING CHALLENGES FOR THE WORLD – CLIMATE CHANGE, THE CORONAVIRUS – IT'S ALL THE MORE IMPERATIVE THAT THE WORLD'S YOUNGEST CONTINENT RISES TO THE CRISES AND SEES OPPORTUNITIES WHERE THERE SEEM TO BE NONE. THESE ARE THE MEN AND WOMEN FORGING AHEAD WITH CREDIBLE, CREATIVE AND PROFOUND STRATEGIES TO SHAPE OUR TOMORROW. CELEBRATING SIX YEARS OF THE FORBES AFRICA 30 UNDER 30 LIST, THEY ARE THE CONTINENT'S REVOLUTIONARY THINKERS REVITALIZING IDEAS AND INDUSTRIES WITH FRESH BUSINESS MODELS AND INNOVATIVE LEADERSHIP.
OVER 3,000 nominations flooded into our inboxes and landed on our desks from the start of 2020 for this Under 30 list. And the mammoth task? Whittling it down to 30 names.
While last year, we had 120 in total, with 30 finalists each in the categories of business, technology, sports and arts, this year, we chose to stay with 30: the best of the best spanning all industries. Our youngest list-maker this year is just 16!
In a continent pregnant with opportunities, and at a time a virus pandemic grips the world, young people are the only hope. They are able to step in to offer new and innovative solutions for the problems confronting Africa.
And big business salutes their potential. "Leaving an ordinary career path to start something new and original is difficult and lonely, and success is not linear. Making the list must also be an incredible encouragement to the brave young people who've struck out on their own," says Fran Luckin, Chief Creative Officer at Grey Africa, a global advertising giant. The odds stacked against them are great, such as access to funding and institutional and historical inequalities that mean there's probably very little family wealth or savings for the average young entrepreneur to draw on, adds Luckin.
"If you look at the development from youth-owned businesses and those featured on the 30 Under 30 list, you will realize that Africa has amazing potential," says Ashok Gupta, Chairman & Founder of Kalyan Group, a diversified business with portfolios in hospitality and agriculture based in Togo.
In the following pages, this is what we will see: the potential of Africa's future and the people who will lead us.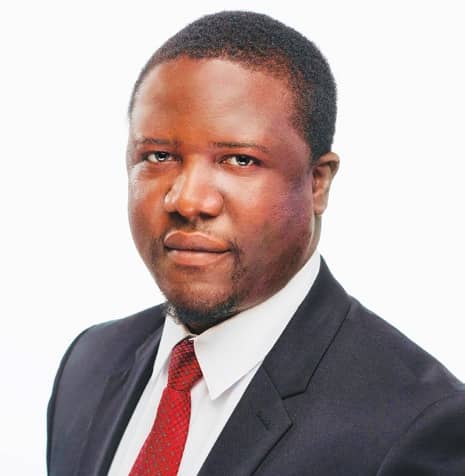 BAKO AMBIANDA, 29, CAMEROON
FOUNDER, CHAIRMAN AND CEO, LABACORP GROUP OF COMPANIES INDUSTRY: DIVERSIFIED HOLDINGS
At only 29, Bako Ambianda is an international development expert, author, speaker, philanthropist and entrepreneur.
Over the years, he has successfully built an empire. His business acumen was evident from his high school days, when he would pick mangoes, avocados, and bananas from his backyard at home and sell them in his school's dormitory for a profit.
After high school, he moved to the US in 2011 to further his studies and began a career in diplomacy at the Maryland State House.
While there, he started his first company with only $850. Global Attain Advancement is an events organization company, the first instalment to the Labacorp Group.
Through the company, he was exposed to learning the tricks and trades of organizing events and found himself a part of the organizing team for former president, Barack Obama's Energy Congress.
He later returned to Africa to develop the business and launch other entities.
"When I launched Labacorp Group, I set out a mission that all operations of the group will be rooted in the 'Afridevelopism' economic concept that I created because I wanted to work relentlessly toward contributing to the development of Africa inspired by the 'Afri-developism' concept," he tells FORBES AFRICA.
Today, the Labacorp group has grown from just housing an events organizing team to owning businesses across manufacturing, power, construction, agribusiness, and exhibition sectors with operations in six countries with 79 employees, and a footprint in Africa, Middle East and North America.
With the offices headquartered in Ghana, Labacorp Industries Limited and a South Korea-based company are setting up a polyethylene terephthalate (PET) bottle waste recycling plant in the country to produce high value-added products such as polyester, staple fiber and geotextile from PET bottle waste.
He has won numerous awards including the Global Business Disruptor 2018 Award by Professional Association of Young Africans (PAYA) and Africa Business Leadership Excellence Award 2018 by African Leadership Magazine.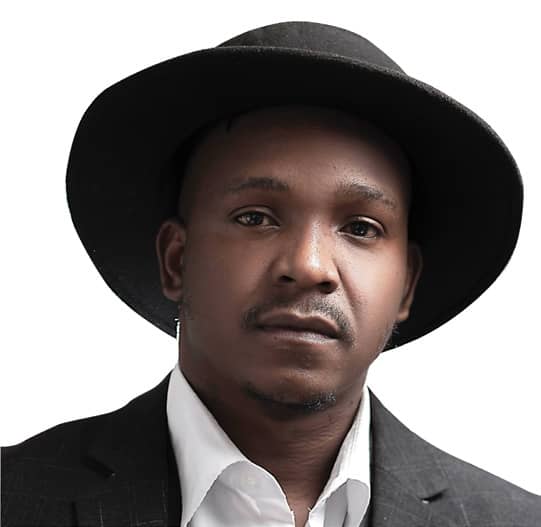 GIFT SUKEZ, 27, MALAWI
FOUNDER AND DIRECTOR, HD PLUS CREATION COMPANY LIMITED INDUSTRY: VIDEO PRODUCTION
Bob Phondo, a notable brand manager in Malawi's marketing and communications industry, recalls a memory of Gift Sukez in the early days of his business in 2013.
He was seen with nothing but a camera, working from a backroom focusing on where his passion would take him.
Using borrowed cameras, lights and computers, Sukez was able to save up enough to buy his own HD Camera which cost $300.
With the flash of a camera, the picture became clear and HD Plus Creation Company Limited was born, offering media consultancy services and video content creation.
"The passion I had for creative visuals fueled me to work very hard every day and it eventually paid off in 2016 when I managed to register the company and with time, the demand for my services grew," Sukez tells FORBES AFRICA.
Today, Sukez owns two offices and a video production department and employs up to 18 staff.
"It could be argued that Gift is the best at what he does in Malawi," says Phondo.
One of Sukez's most early notable work was when he worked with Akon, Yvonne Chaka Chaka, Jah Prayzah and P-Square to produce and direct the making of the 2017 African leaders for change theme song, The Song for Africa.
His company has also produced content for organizations such as UN Malawi, UNICEF and Standard Bank.
The biggest highlight of the business was when they worked on a film directed by Mark Spencer titled Whistleblower shot in Australia, Japan and Malawi.
Last year, they also took part in shooting and working on set for two Australian movies, The Drover's Wife and Fallout.
Sukez plans to take his knowledge working internationally to produce quality content for Malawians.
"Malawi lacks so much in terms of technology, as a result, we fail to have the right connections and network to help boost the business internationally, but we try with the little capacity we have," he says. "When I look at my future and the company, my vision is to employ more than 1,000 young people by 2030 in Africa and this includes actors, scriptwriters, directors, producers, cameramen, just to mention a few."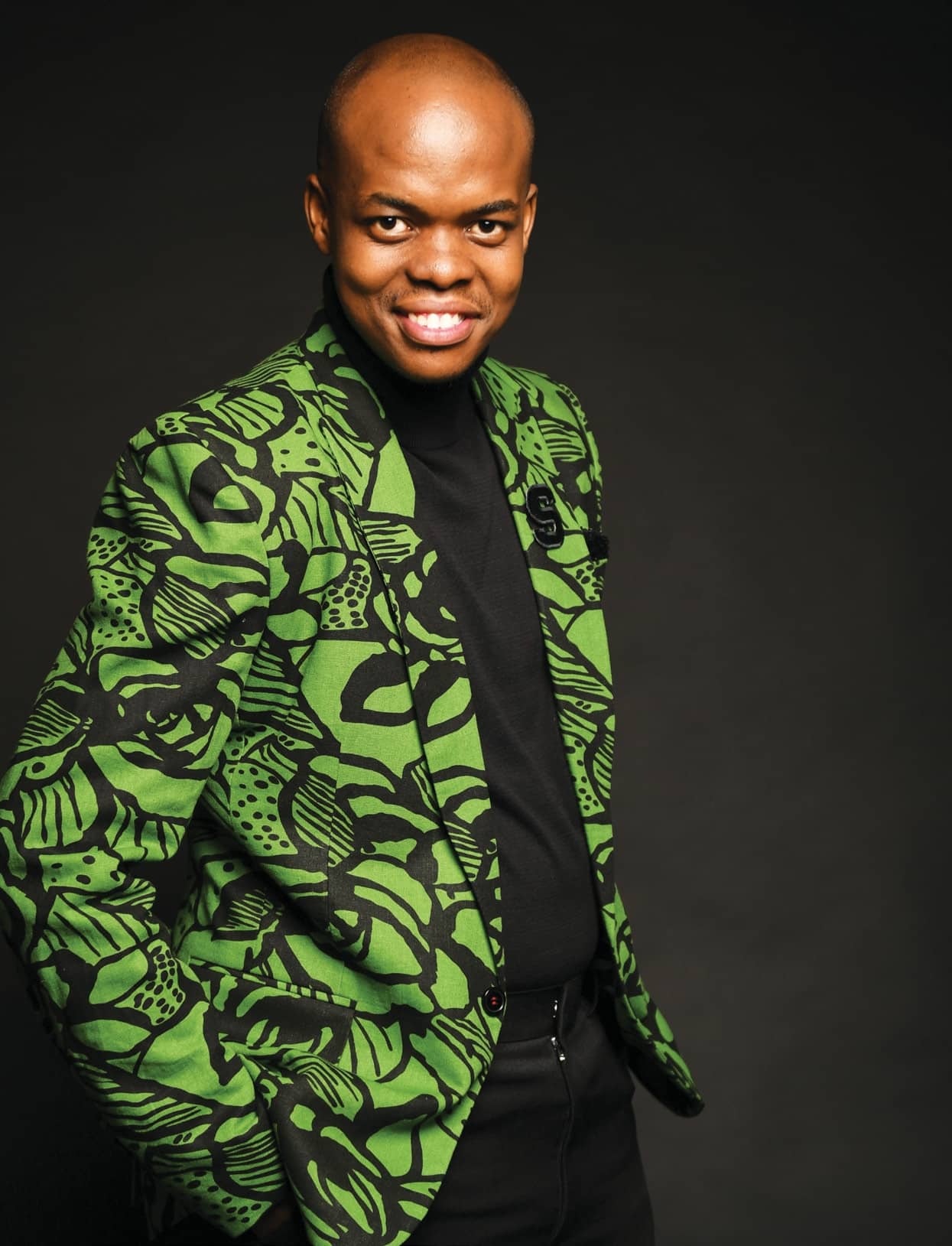 THOBO KHATHOLA, 28, BOTSWANA
FOUNDER, MANAGING DIRECTOR AND CEO, LION TUTORING INDUSTRY: EDUCATION TECHNOLOGY
It all began in 2015. After his experience as a university student tutor, Thobo Khathola was keen on improving the pass rates of students in Botswana.
So he started operating from the boot of his car in his parents' home to offer tutoring services to youth in Botswana.
Shortly after, he took loans from friends and family and it paid off.
"One happy client from my church turned into two. Two happy clients turned into 10. Ten became 100 and now we enrol more than 1,000 clients each year," he says.
Khathola founded Lion Tutoring which he says works like the 'Uber for tutors'. He now owns offices in Botswana and South Africa.
"I have always been passionate about education and bothered by the declining pass rate of academics in my country and in Africa as a whole. I managed to gain experience and identified a niche," he tells FORBES AFRICA.
Lion Tutoring takes advantage of the Fourth Industrial Revolution by engaging clients through their e-commerce platform and mobile application.
Since inception, Lion Tutoring has employed over 300 staff.
The business has won three awards for three consecutive years from 2017, named the Best Youth Owned Business in Botswana at The Botswana Youth Awards and The Palapye Business Awards.
Khathola was listed in the Botswana Stock Exchange's publication as one of the Top Youth Entrepreneurs to look out for. He was also named one of the Top 30 Most Influential Youth in Botswana by Botswana Youth Magazine.
Khathola has also founded the Lion Tutoring Community Based Project which provides assistance to communities such as the SOS Children's home, Childline and Mogonye Primary school.
Khathola plans to branch into more African countries.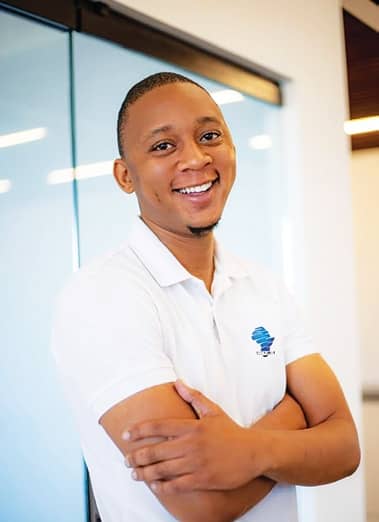 TONY MAUTSU, 27, BOTSWANA
FOUNDER AND MANAGING DIRECTOR, SOCIAL LIGHT INDUSTRY: DIGITAL SOLUTIONS
Tony Mautsu was born 30 kilometers away from the capital city of Botswana, Gaborone. He grew up in a small village called Mochudi and could not speak English very well.
But from the age of 10, he learned very quickly how to stand out.
Growing up in school, he sold sweets, chips, compact discs and airtime, unknowingly honing his entrepreneurial spirit.
While volunteering at a marathon in 2014, he used social media to generate inspirational quotes and respond to inquiries. This earned him the description of "that social media guy".
"When I was done with the marathon, I got to work turning this newly-discovered niche into a fully-fledged business. The Social Light, the light that leads corporations into this tricky unknown platform of social media," he says.
Social Light is geared towards introducing cutting edge tech services to assist companies position their brands and acquire in-depth information on client sentiments through big data mining and monitoring tools in Botswana.
They offer services such as video animation, graphic designing, content creation, HD-live streaming, application management and social media management.
One of their biggest highlights was when they were commissioned to work with the 2017 Global Expo Botswana, which hosted founder of Virgin Group, business magnate and billionaire Richard Branson.
Last year, they worked with the Youth Town Hall Meeting organized by the Botswana Government which featured telecom giant, Strive Masiyiwa.
The business has grown 750% in the last year, he attests.
African fruit and veg is amongst the most wholesome, healthy and flavorsome on the planet.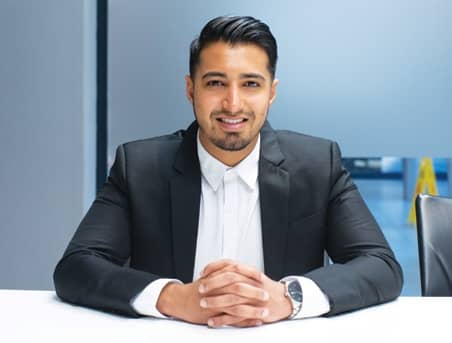 UZAIR ESSACK, 27, SOUTH AFRICA
FOUNDER AND MANAGING DIRECTOR, CAPECROPS INDUSTRY: AGRICULTURE, LOGISTICS
Uzair Essack has his roots deep in the fruit and vegetable business.
He is the founder and managing director of CapeCrops, an export business that sells fruits and vegetables sourced from South Africa to the rest of Africa and international markets such as Europe, the Middle East and Asia.
With no background in agriculture, Essack invested his savings to start the business and has managed to build a company which went from earning R500,000 ($30,515) revenue in 2015 to R34 million ($2 million) in 2019.
Some of his clients include major supermarket chains such as Marks & Spencer, Aldi, Tesco and Carrefour and he recently opened an office in Dubai.
Essack employs a staff of 13 and indirectly employs thousands who contribute to farming, cold chain and logistics.
He is also the founder and president of GetGiving, a non-profit company that aims to benefit the community through projects which include food-hamper drives, sanitary drives, stationary drives and careers days.
Essack won the Minara Young Entrepreneur Award in 2019.
"We firmly believe that African fruit and veg is amongst the most wholesome, healthy and flavorsome on the planet and we're passionate about helping our clients all over the world to showcase it on the global stage," he says.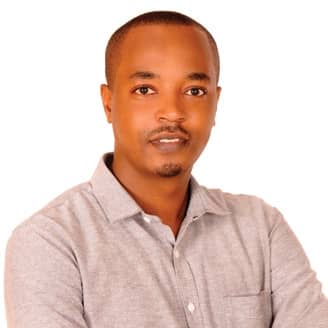 BARAKA DANIEL KIRANGA, 29, TANZANIA
FOUNDER AND DIRECTOR, HAMASA MEDIA GROUP INDUSTRY: DIGITAL MEDIA
Baraka Daniel Kiranga started his business with a mere $20 in 2014 while pursuing his Bachelor of Science degree at the Institute of Finance Management in Dar es Salaam, Tanzania. With a friend, he bought a template for an online magazine, designed it, and wrote inspirational stories of young entrepreneurs and change-makers in the country. Impressed by his initiative, Kiranga received a small contribution from his father and friends to register the business with the magazine as his first product. For seven months, he worked on bootstrapping the business. Since then, Kiranga has not looked back and the business has grown by 449%. With a team of 11, the company now offers media consultancy services to clients such as WHOTanzania, NGOs, news outlets and journalists. In August this year, they plan to launch an art media lab to provide innovative media solutions such as strategy training, media monitoring, cloud computing and digital security services. Last year, Kiranga was awarded a trophy by the National Training Institute of Egypt during an Arab African development forum in Egypt for his involvement in promoting youth development in Africa. "Don't lose your focus when you are subjected to the heat of financial instability. It is working for the betterment of your business; at the end of the day, you will emerge on the other side of the valley and say it was better it happened," he says. Hamasa is a business consultancy on digital media management and data technologies in producing data-driven stories.
NEWMAN TSHEPO RAMATOKWANE, 27, BOTSWANA
FOUNDER OF NATIVE STRETCH TENTS AND CANOPIES (PTY) LTD INDUSTRY: EVENTS
Most people would have given up after dropping out of college twice, but not Newman Tshepo Ramatokwane.
"Go against the grain," he says. This was a clear goal Ramatokwane set for himself when he started his upward-bound career.
Born in the capital city of Botswana, Gaborone, he was groomed in a business-orientated family.
Thus, the drive for entrepreneurship was grilled into him from a tender age.
During his primary school years, Ramatokwane made money selling his art drawings to his colleagues and he would polish his sister's shoes for a fee.
"At the age of sixteen, I came across a financial literacy book, Rich Dad, Poor Dad by Robert Kiyosaki, it was then that my entrepreneurial spirit was unleashed," he tells FORBES AFRICA.
It was in 2013 that he decided to found his own business – Native Stretch Tents and Canopies now trading as Native Event – from a one-bedroom house.
The company initially hired out stretch tents only, but with the rapid growth, they began manufacturing furniture.
Ramatokwane also invested in a mobile bar service, transport and logistics, and in an accounting firm.
"I come from a country where entrepreneurship is not generally taught or pursued.
"We have a culture that never believed that one can become an entrepreneur at a young age and actually succeed at it," he says.
By 2015, his company won the local Global Expo's 2015 and 2016 Best Small Medium Enterprise recognition.
In 2018, Ramatokwane moved the business into a 1,000sqm warehouse providing more services such as event consultation, planning and management.
Since then, the company has executed over 300 events, including the Southern African Inter Revenue Games, De Beers Diamond Week 2019, the Presidential Inauguration 2019 and the Botswana Telecommunications Corporation V-Sat Launch.
He currently employs 20 full-time staff and about 10 part-time contract staff.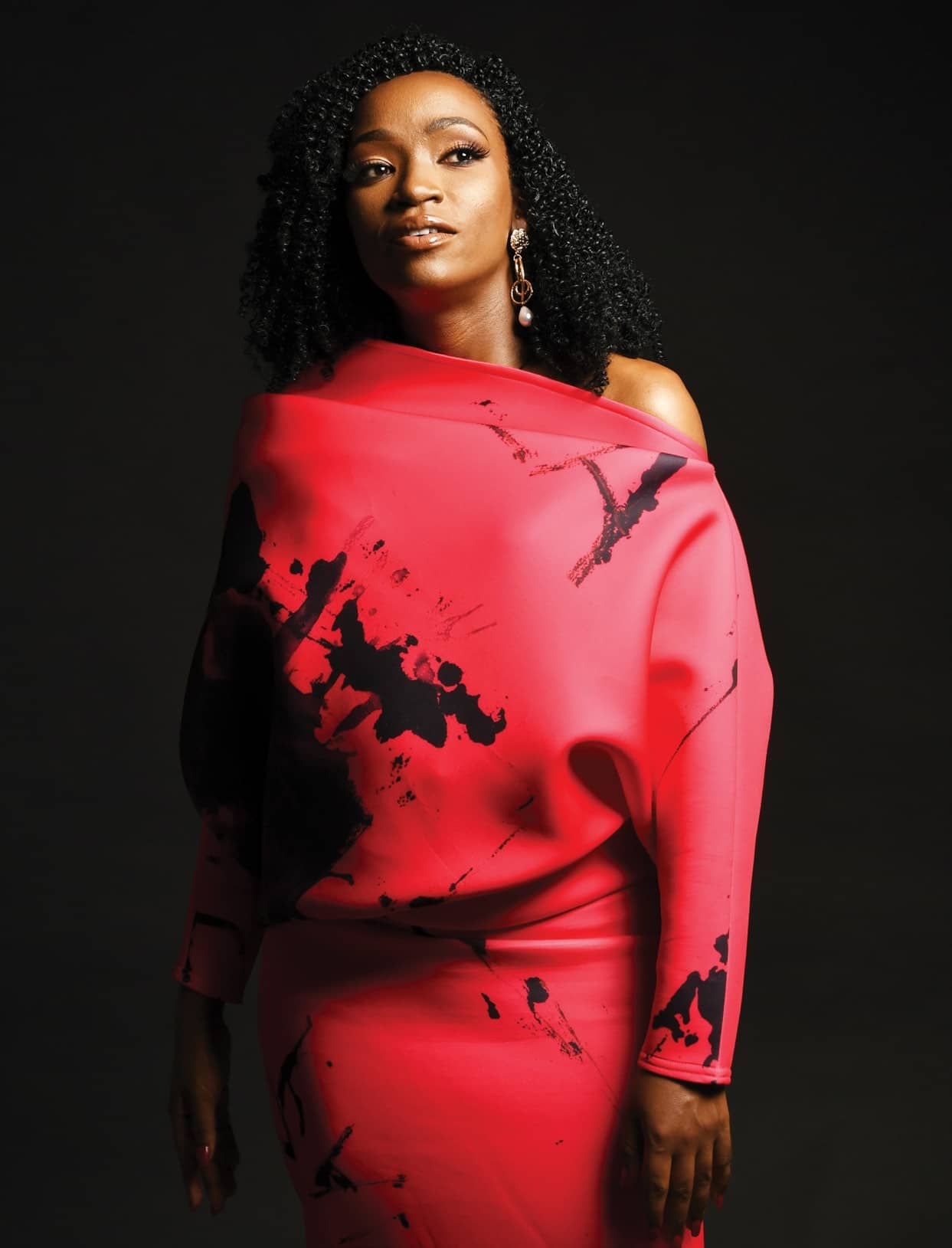 SHAMIM NABUUMA KALIISA, 24, UGANDA
FOUNDER AND EXECUTIVE DIRECTOR OF CHIL ARTIFICIAL INTELLIGENCE LAB INDUSTRY: ARTIFICIAL INTELLIGENCE IN MEDICINE
At only 24, Shamim Nabuuma Kaliisa is an entrepreneur with a background in the medical field.
She is also a cancer survivor. But she would rather you call her an entrepreneur, she expresses, as she arrives for the FORBES AFRICA 30 Under 30 photoshoot in Johannesburg, straight from the airport, after flying in from Uganda.
Her company Chil Artificial Intelligence Lab was founded out of both passion and personal experience.
When she was 13, she lost her mother to cervical cancer. Kaliisa's mother had one last wish.
"She called for me from school and when I reached the Uganda Cancer Institute, my mother told me 'my daughter, study hard and become a doctor and look for a way to extend services to women like your mother who lacked key screening services in our villages'," Kaliisa recounts.
Those last words sank in and the young Kaliisa vowed to fulfil her mother's dream.
But things took a different turn.
During her second year pursuing a bachelor's degree in medicine and surgery, she felt an unusual pain in one of her breasts. She got it tested and the results returned positive.
"Luckily, it was still in its early stages. I was treated, though I lost one of my breasts [to mastectomy] as a way to save the rest of me," she says.
These experiences led to her founding a company in 2017 to offer mobile cancer screening, which later incorporated the use of artificial intelligence guided e-oncology services (to detect cervical and breast cancer). Today, her company also incorporates drone services for easier transportation of cervical cancer specimens from the rural areas to laboratories without women having to travel long distances out of the villages.
Kaliisa, who locals refer to as "mama cancer", is a winner of the Takeda Young Entrepreneur Award 2018, Young African Entrepreneur Award 2018, Social Impact Finalist AWIEF Awards 2018, has received an Honourable Mention at the Maathai Impact Award 2019, and was chosen among the top 10 artificial intelligence companies founded in Africa by Google for start-ups.
She has also been endorsed by the Tony Elumelu Foundation. Kaliisa continues to make strides in the field of cancer screening.
Packing up her things after the photoshoot with us, she heads back to the airport for her flight home.
It's business as usual for this young woman on a mission to help women in villages survive cancer like she did.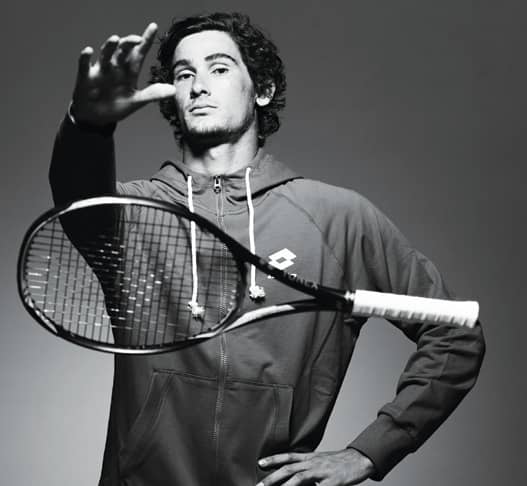 LLOYD HARRIS, 23, SOUTH AFRICA
TENNIS PLAYER INDUSTRY: SPORTS
Nicknamed 'The King' in the South Africa Davis Cup team, at only 22, Lloyd Harris is currently South Africa's second ranked tennis player behind Kevin Anderson.
The young Cape Town-born player found his feet at the age of three when he picked up his first racket. Following in the footsteps of his mother, who would play at a tennis club, by the age of four, Harris was already able to serve from the baseline.
When other 10-year-olds were riding bicycles and playing video games, Harris was competing in the Under 10 World Cup in Croatia, his first game on an international stage.
This was the beginning of his tennis career.
You can read up to 3 premium stories before you subscribe to Magzter GOLD
Log in, if you are already a subscriber
Get unlimited access to thousands of curated premium stories and 5,000+ magazines
READ THE ENTIRE ISSUE
April 2020