REMOTE WORK CHECKS IN
Business Traveler
|
October/November 2020
Hotels and destinations are competing for business as innovative new work locations
The Intercontinental Times Square is at a crossroads. Literally, it is at one of the country's most storied intersections, but figuratively, its pivot from refuge for first responders to a remote workspace for displaced corporate executives defines the COVID-19 era for hotels and what they must do to survive and thrive.
"Hotel managers are trained in the skill of crisis management," the hotel's general manager Gul Turkmenoglu told Business Traveler. "You need to be agile and resilient. The most important thing is how can you change your operation within 24 hours to adjust to a new situation."
Turkmenoglu and the senior staff of the Intercontinental Times Square had made the decision in the thick of New York City's rising pandemic numbers to close to the general public and to offer their rooms to local first responders. "Those health care workers and other first responders were amazing," Turkmenoglu recalls. "Their energy was phenomenal, and they will remain in our hearts and minds."
The hotel said goodbye to the last of the itinerant first responders at the end of the summer and knew they had to make some quick decisions about how to fill the hotel which was then not yet open to the public.
"We set 20 percent of our rooms aside as office space," Turkmenoglu says. "We put the rooms together based on client's needs and can add in laptops, scanners, desks – whatever is needed. All the rooms have a strong WiFi system and also capable of video streaming. Response was quick and positive. "We had a company coming in August that will stay with us until the end of November," Turmenoglu says. "They are taking over almost our entire meeting room spaces."
Rooms are not time restricted and can be booked for 24 hours or more. "It's a good business model," says the general manager. "A company doesn't want to pay a million dollars for real estate. If they need space or want to entertain clients, this is a great opportunity." She says that the Intercontinental Times Square may even increase office space inventory, "if the demand is there."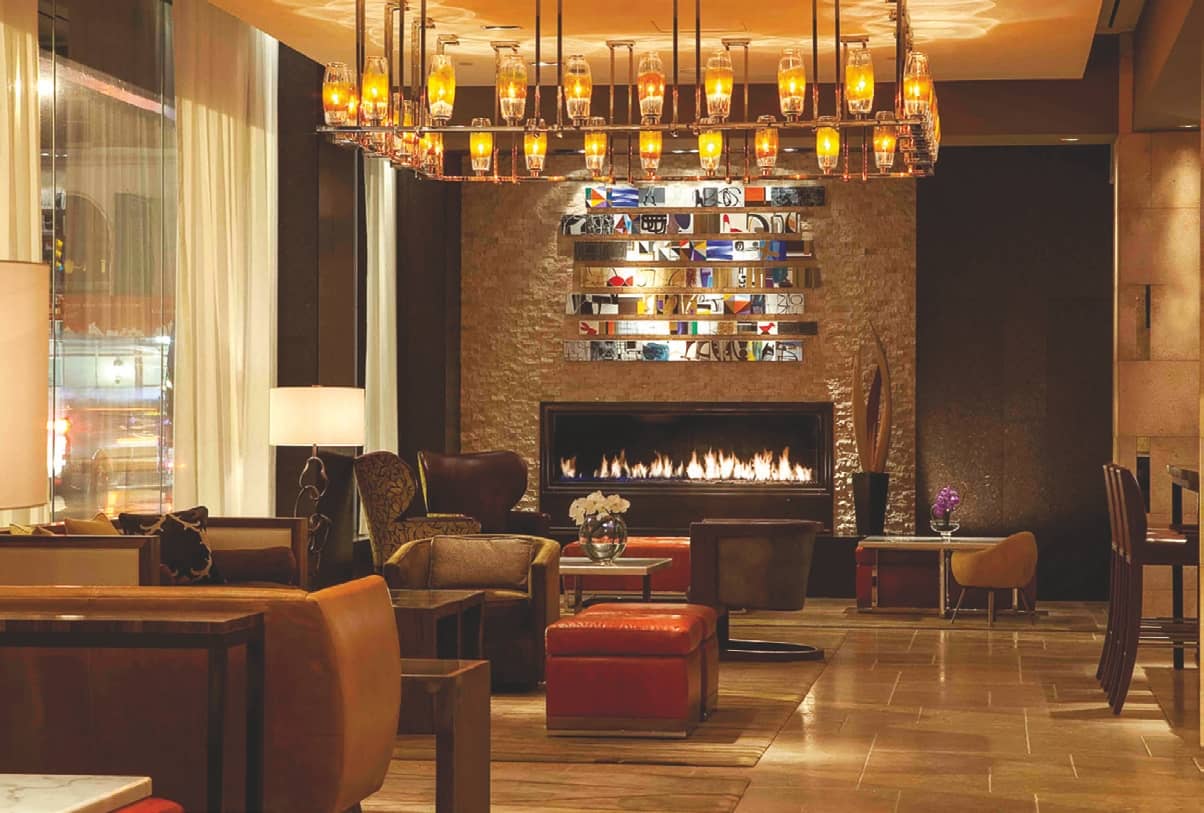 ACCOMMODATING THE WORK
You can read up to 3 premium stories before you subscribe to Magzter GOLD
Log in, if you are already a subscriber
Get unlimited access to thousands of curated premium stories, newspapers and 5,000+ magazines
READ THE ENTIRE ISSUE
October/November 2020