Guangzhou Has Transformed Into A 21st Century Gateway
Business Traveler
|
July-August 2017
The Pearl River's storied trading hub has transformed itself into a world class 21st century gateway
The southeast corner of China is home to a triangle of major cities: Guangzhou, Macao and Hong Kong. Together they are the 21st century version of what the area has always been – a center of trade. In fact, Guangzhou was the original gateway to the China and the only legal trading site when China opened to Western trade in the 1600s.
China's most important southern port since 618, Guangzhou, the capital of Guangdong province, launched the Maritime Silk Road centuries ago. But the junks and sleek sailing vessels of yesterday have given way to legions of skyscrapers marching down either side of the Pearl River. The river meanders south before spilling into the South China Sea where Macao and Hong Kong are raucous sentinels on either side of the famed Pearl River Delta.
While still a hub for vast shipping networks, today's nexus includes Guangzhou Baiyun International Airport (CAN) where China Southern (CZ), the country's largest passenger carrier, operates its hub. It actively markets its beyond service between the New York, San Francisco and Los Angeles through CAN to points throughout Asia and the Indian subcontinent.
Can takes on additional importance with recent news that American Airlines (AA) is acquiring 2.76 percent of China Southern for $200 million. China, the fastest growing market in the world, has always been a vast white spot on American's global map. Taking a stake in the state-owned carrier connects the world's two largest markets at a time when China is expected to surpass the US by 2035. The challenge will be finding slots at CAN to expand the current partnership beyond Shanghai and Peking.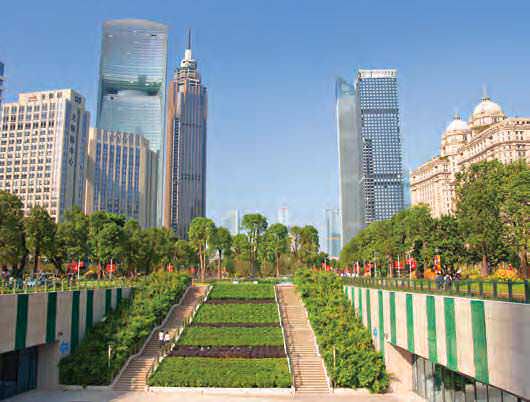 Business Epicenter
Given its history as the only trading site for Westerners, it is not surprising it was the epicenter of the US/Europe-China industrial/ outsourcing revolution decades ago. While robotics have leveled the labor-cost playing field with both the US and Europe, Guangdong is still a powerful economic engine with GDP and foreign trade volume each exceeding $1 trillion.
Guangzhou is host to four major annual business events including the China Import Export Fair, the China International Tourism Industry Expo, the China High-Tech Fair and the China International Cultural Industries Fair offering much for both new and veteran business travelers to the region.
But tourism is also big with revenue exceeding $15 billion in 2015, up 11.8 percent year on year. As a measure of its place as an international destination, foreign currency earnings from tourism hit $17 billion, up 4.8 percent. It has become one of the most important tourist destinations in the Asia-Pacific region, unsurprising given the heavy investment in tourism infrastructure.
You can read up to 3 premium stories before you subscribe to Magzter GOLD
Log in, if you are already a subscriber
Get unlimited access to thousands of curated premium stories, newspapers and 5,000+ magazines
READ THE ENTIRE ISSUE
July-August 2017