26th Parallel: Further North
Former PWA wave world champion Scott McKercher and Red Bull Storm Chase champion Jaeger Stone teamed up with Geraldton based photographer / fireman, Mathias Moerman, for a mission further north than their normal haunts on the West Australian coastline; the crew tell the tale of an epic score.
Scott Mckercher, Jaeger Stone & Mathias Moerman 
Scott – "It's been over a decade since I haven't turned left. A left hand turn in the road on a desolate West Australian highway that leads to one of the best wave sailing locations in the world. But as scribed on Ken Kesey's bus back in the 60s, this bus was going "Further".
The inspiration for me not to turn left was one of the best surf trips of discovery I've ever been on, on many levels. 13 years ago we arrived to a beach not having a clue where anything was, eventually finding it and then scoring epic conditions. Immortalised on my living room wall ever since, it's been a constant reminder of having to go back. On that memorable trip, once the swell subsided, we then joined up with another local windsurfer who had a tinny (small aluminium boat) and he took us to one of the region's many outer reefs. It was small that day, but was such a perfect setup that grew and became cleaner as it wrapped around the reef. Having recently just bought a little baby Zodiac inflatable for tow foiling, these outer reefs were also in the back of my mind when making the purchase. A little surf machine that wasn't too heavy to tow, or get onto the beaches. So when a little window of opportunity to get up north opened, with Jaeger and Mathias also able to make the trek, I was pushing for "Further" because it'd been so long since I'd last been and now had the wee rubber ducky. There was some concern voiced by the boys saying they wanted to turn left, when I might have called them certain names in order to make sure they went the extra mile. Whatever I said must have struck a nerve and they followed through and stuck with the original plan to follow me up."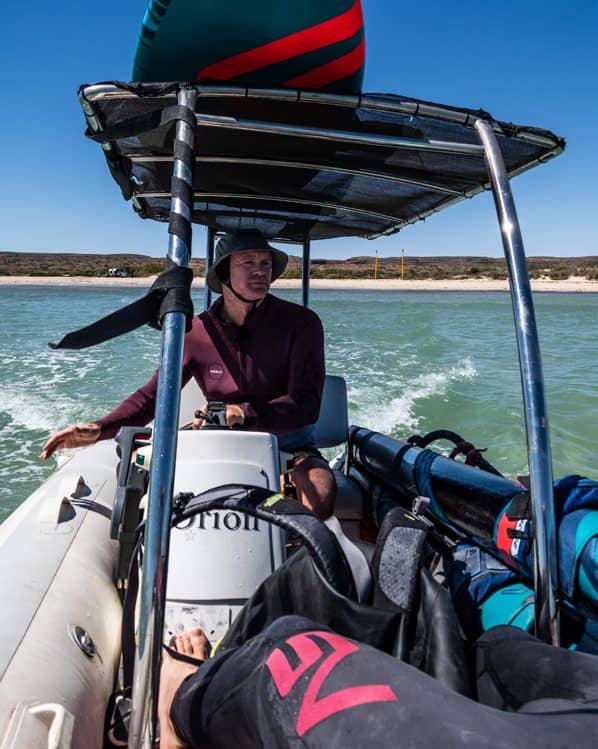 SOMETHING DIFFERENT
Mathias - "Are we going?" – that was the 3 way question asked on our WhatsApp group called 'frothers.' In the end it was Scott that made the call. "Come on blokes, let's try to do something different…" Something different it definitely turned out to be! I had just finished a 24 hour shift and Jaeger was waiting at mine to start the trek north. Scott had already come through earlier that day towing the boat, when we left it felt really stormy, a proper winter front, strong onshores and freezing cold. Well, not actually freezing, but cold enough to have to put some long pants on. We drove past Northampton and knew our regular spot would be pumping. It's not easy driving towards the unknown, past a break you know will be firing. By about midnight myself and Jaeger had had enough. We had depleted listening to the heavy metal of Parkway Drive's albums, dodged a dozen kangaroos and to keep going would be pushing our luck.
We pulled into some roadside parking, rolled out our swags and tried to get some sleep. What we didn't realise was that this roadside parking was also home to some of the loudest insects in the world. By dawn we had both had enough and to add to the serenity we realised we had rolled our beds about 1.5 metres away from the long drop dunny. Hence the happy crickets, feeding on crap. When we arrived Scott was already there, fresh as a daisy after sleeping in a queen size bed in his 25 foot bus. Sign me up! Practically sleeping in a toilet the night before had fully changed my view on vans…I'm buying one!"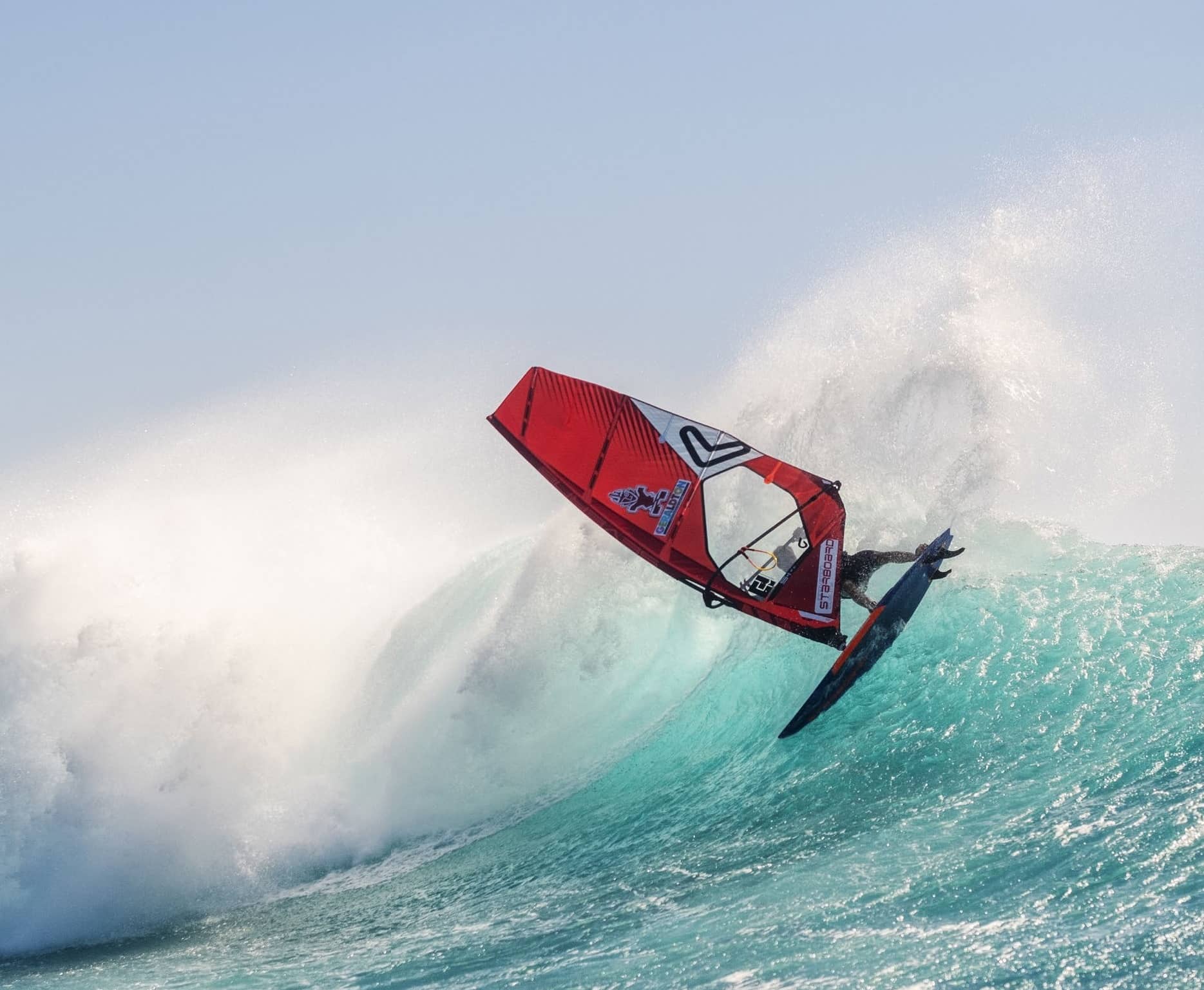 FIRST DAY
Scott – "I had left a couple days earlier than the boys and was just frothing to check out some outer reefs with the boat. Launch at a boat ramp, cruise around a US military radar base, cruise up the coast passing the posse of surfers at the town beach, before pulling up at an empty outer reef. Living the dream. A little while later they were up and we were following old mate Matty Ruthven (even further) who was able to help launch the boat, as I was in my van and not my 4x4. Tyres down to deal with the soft sand, we were soon launched and way out at sea surfing the pass until the wind filled in.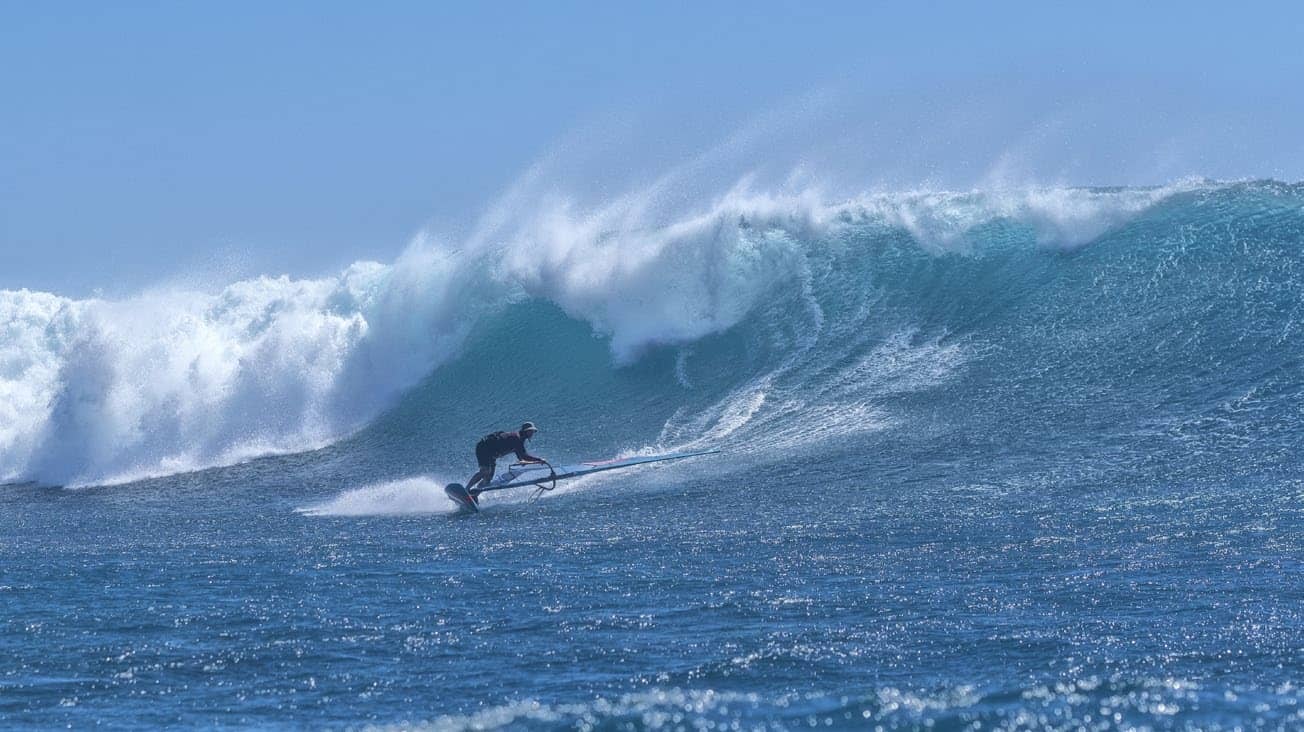 The last few surfing stragglers stayed out whilst it was still windy, but they soon departed to leave it to just us. The faces were really smooth due to the wave wrapping around the reef as explained before, and with more size than the previous visit, it surely was a treat. Jaeger was tearing the bag out of it whilst I was just enjoying coming off the super clean bottom turns with pristine faces to bury a rail. Being able to generate so much speed due to the angle of the wind to the wave.
You can read upto 3 premium stories before you subscribe to Magzter GOLD
Log-in, if you are already a subscriber
Get unlimited access to thousands of curated premium stories and 5,000+ magazines
READ THE ENTIRE ISSUE
Issue 391 - November December 2019