STEEL OF QUALITY
Truck & Driver
|
September 2020
The Steelboys have grown from a few like-minded friends into a large, lorry-mad family. Here's the convoy of characters, and vehicles, that have been rolling together for nearly two decades
The idea was borne from a casual conversation between two friends as they returned home from the North East Classic Commercial Vehicle Road Run. Whiling away the long journey home by discussing their shared passion for classic trucks, Graham Bellman and Andrew Cooper agreed that it would be great fun to try and set up a road trip themselves with a group of likeminded enthusiasts.
From that chat, in the cab of Cooper's restored Volvo F88, one of Britain's more unusual motoring clubs was formed. For the past 19 years, they have gathered together for an annual visit to the Classic Commercial Show at Gaydon, Warwickshire. Assembling at Strensham Services on the M5, they rumble through the scenic Cotswolds before stopping to talk trucks, and enjoy well-earned refreshments at Volvo's headquarters in Warwick, then continue the trek south.
From the first trip in 2002, The Steelboys – the name comes from Bellman and Cooper's past work for steel hauliers – have grown from the eight "originals" to a disparate group of around 70 that make the pilgrimage each and every year. They are not all boys these days, either. There are plenty of female members, including one lady, Joyce Newell, who didn't pass her HGV test until she was in her sixties!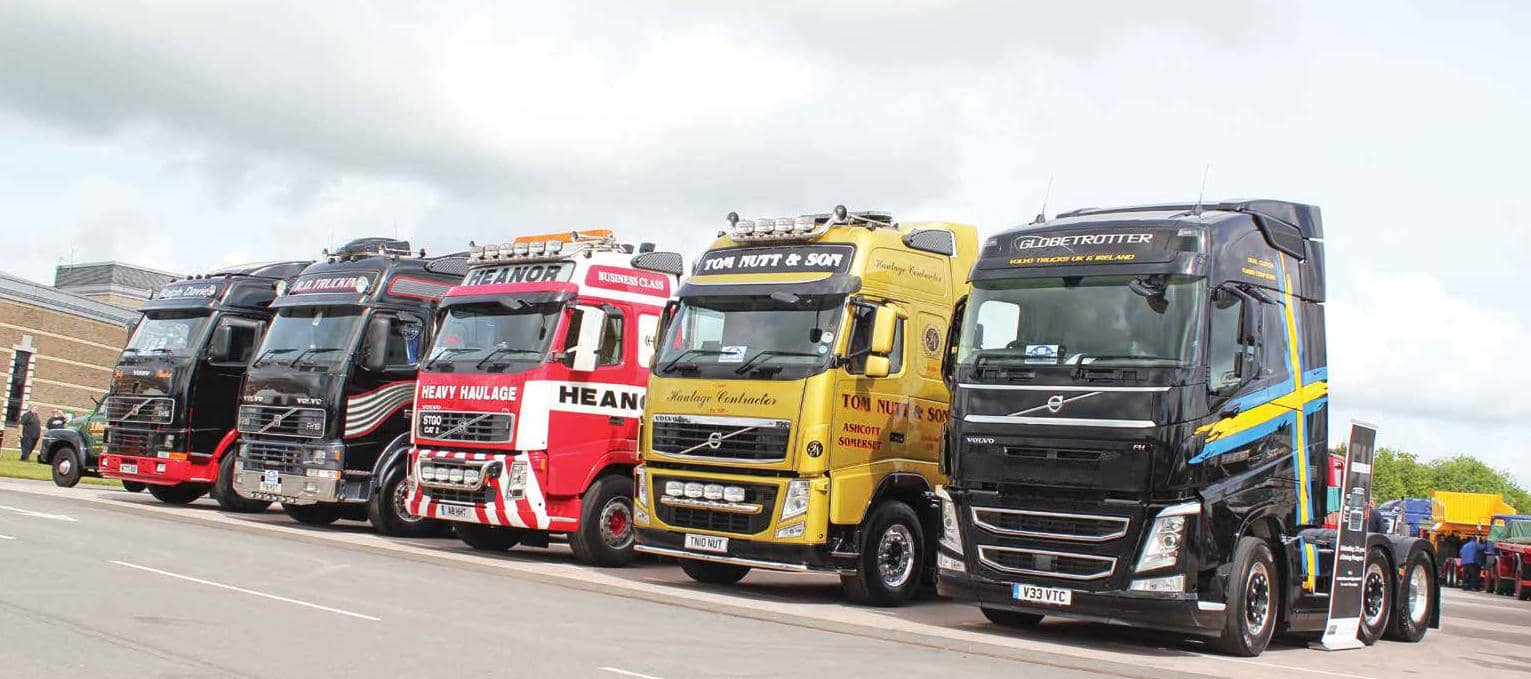 "It's become a real tradition and something we all look forward to," explains Bellman, who is now group fleet director at Travis Perkins. "Andrew and I both had a passion for classic trucks, and had planned to visit the annual Gaydon Truck Show, so we thought 'why not make a weekend of it?' We managed to convince some other friends who we knew had classic trucks and it's just grown and grown from there."
"We run as a group, but there's no committee, no chairman," continues Steve Evans, another of the original members. Now the chief organiser, he is also the only Steelboy who has been on every road trip, he tells T&D proudly. "I run it from home. If we had a committee, people would fall out, so we usually just have a ring round of a few faithfuls, and away we go from there."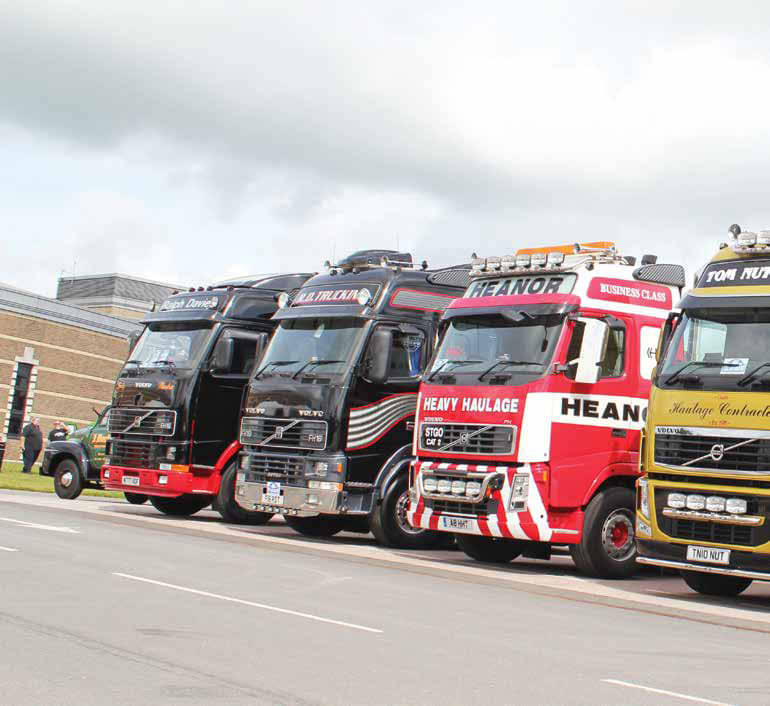 Swede spot
While it's not exclusively a Volvo fleet, the Steelboys have longstanding ties with the manufacturer. The pit-stop at Warwick has been part of the road trip every year and the majority of members have more than a soft spot for the Swedish marque.
Six of the trucks that went on the road trip in that first year were Volvos and, thanks initially to Bellman's friendship with John Comer, head of product management at Volvo Trucks UK & Ireland, the relationship has gone from strength to strength.
"It's become a day everyone at HQ really looks forward to and gets involved in," says Comer. "From the ladies in the kitchen right up to the managing director. Last year our MD for Volvo Trucks UK & Ireland, Robert Grozdanovski, was out there getting in all the photos. The lads loved it."
You can read up to 3 premium stories before you subscribe to Magzter GOLD
Log in, if you are already a subscriber
Get unlimited access to thousands of curated premium stories, newspapers and 5,000+ magazines
READ THE ENTIRE ISSUE
September 2020