On the front line
Truck & Driver|July 2020
Our veteran driver and contributor Bob has been on the road throughout the Covid-19 outbreak. He looks back over the last few months, and further back to the Winter of Discontent in 1978/9
The Coronavirus has had a massive effect upon every single aspect of modern life and it is an issue for virtually every part of the planet. Britain is not alone in paying a heavy price in terms of deaths and debilitating illness caused by the virus.
There is also a massive financial cost caused by the shutdown of much of the economy, many businesses are either closed, or working at much-reduced capacity, huge numbers of the population are confined to their homes and only allowed out for essential purposes, such as food shopping, daily exercise, or if they are considered to be a key worker.
Obviously, the front-line NHS staff are the greatest priority, with many risking their own health and quite possibly their lives when treating patients who have the disease. The support services that supply the hospitals, clinics, care homes, and other medical centers are the next tiers of this ongoing battle.
Meanwhile, the country needs to be fed and watered, the supermarkets have had to cope with unprecedented demand, especially in the first few weeks of the lockdown because of panic buying.
Suppliers both here and abroad, are working hard to keep up with the buying public and farmers are as busy as ever producing food for the public in its many forms, planting crops to keep us fed later in the year.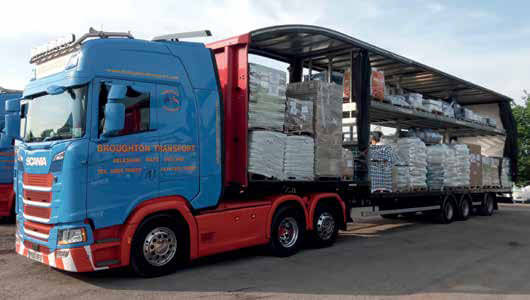 The same applies to the numerous other businesses that provide essential goods and services to keep the country running, even with a relatively low level of economic activity. We could go on, but there is one common theme between all of these essential aspects of modern life, they all rely on road transport and most importantly drivers to make it all happen.
This crisis has brought the role of the truck driver and others in the supply chain, sharply into focus.
Mainstream media and many of the general public have finally realized that trucks are on the road for a purpose. Until recently much of modern society had become totally detached from the reality of how their food and everything else actually gets to them.
Now people cannot go wherever they want, do whatever and get whatever they want due to the restrictions, the reaction from most people has been a rapid recalibration of their daily lives and what is really important in life.
There are a few arrogant individuals who feel that the new rules don't apply to them, also some sections of the media keep trying to turn this into a political issue, but most are in general agreement that we all have to do what is required of us to beat this terrible pandemic.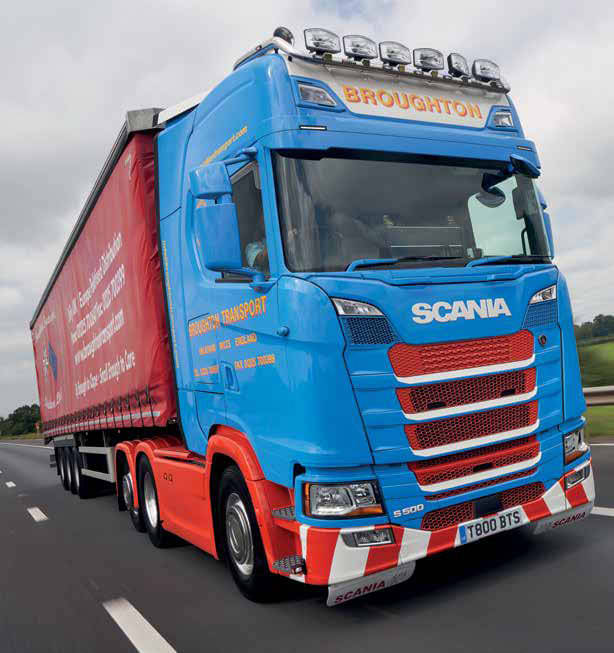 Because of the lockdown many transport companies have vehicles standing, some have just part of the fleet working on essential work, others are not working at all. Many drivers have been furloughed, some are working part-time, sadly some have been laid off completely, but quite a number are still working, especially in food distribution, fuel tankers, and other important sectors. It takes quite a bit of activity to keep the country ticking over at this relatively low level, the roads may be quiet, but road transport still continues to work night and day.
We have been out on the road for the last couple of months, working through the lockdown, delivering a wide range of goods over most of the UK and with a few trips into Northern Europe. It's been a strange experience, but mainly the people we have dealt with at collection and delivery points have been really helpful and appreciative of drivers' efforts. Although we have encountered one or two diehards who still try to impose their own rules, which are pointlessly irritating in normal times and totally irrelevant in the current situation.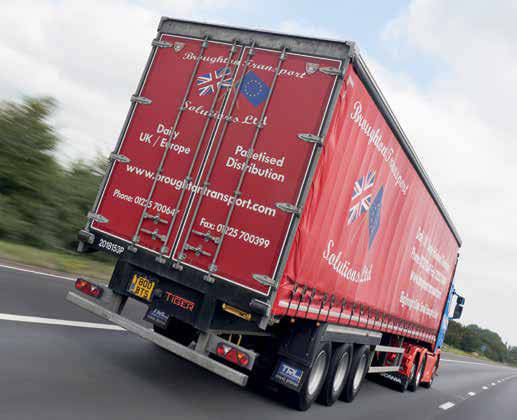 The only previous situation that I have encountered that has any similarity to this crisis, was the Winter of Discontent back in 1978/9 when large sectors of the UK economy was at a standstill due to widespread strikes in the public sector. The world was a different place, life was far simpler, but we also had far less communication, which meant you were less aware of what was happening outside of your own little world.
We will look back to times past later, but first here are our observations as to how it has been out on the road over the last few weeks.
You can read up to 3 premium stories before you subscribe to Magzter GOLD
Log in, if you are already a subscriber
Get unlimited access to thousands of curated premium stories and 5,000+ magazines
READ THE ENTIRE ISSUE
July 2020