Little and large
Truck & Driver|June 2020
Time to dig out the thermals for a test of big Scania rigs in Norway and the opportunity to try the new 540 13-litre engine, a straight-six alternative to the mighty V8
We recently gratefully accepted an invitation to Norway to drive some of Scania's large drawbar outfits and multi-trailer artic combinations, along with the new 540hp 13-litre engine that now gives buyers looking for 500hp plus the choice of a six-cylinder engine instead of the V8.
It was also a chance to see how Norwegian operators cope with their tough winters running outfits at up to 60 tonnes gross in such a mountainous country. Despite this, the 6x2 tag axle is considered quite adequate for most artic or drawbar combinations even at full weight; 6x4 configurations are used but, even so, many have a subtly different specification to the trucks commonly seen over here in the UK.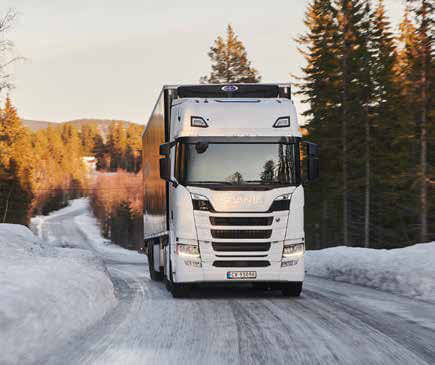 High Weights
Longer, heavier outfits have been used throughout Scandinavia for years. In the '70s, when UK operators were trundling around at 32 tons with 180-200hp, the more powerful Scania 110/140 and Volvo F88/F89 models had, depending on application, design weights of between 48 and 70 tonnes, such high weights on the chassis plates being normal operating weights in their home markets.
In recent years operators have been able to run much longer/heavier outfits, often with multiple trailers, thereby increasing productivity and reducing emissions. We seem to be missing the point here in the UK, with the slightly terrifying prospect of vehicle platooning on our busy roads – the same number of trucks moving the same quantity of freight but with more risk!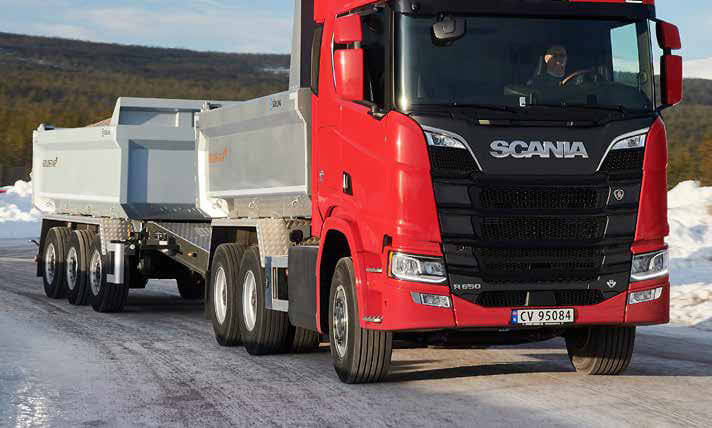 Another reason for using bigger vehicles is that drivers in Norway, a big country with a relatively small population, are in short supply. The cost of living is very high and wages have to reflect this or operators cannot get drivers.
However, drivers of these bigger trucks have to be able to deal with the conditions. High-spec winter tyres and snow chains are mandatory, even if not required by the prevailing conditions. Of late these rules have been toughened by the imposition of high fines, with offenders having to purchase new tyres and chains before they are released from custody.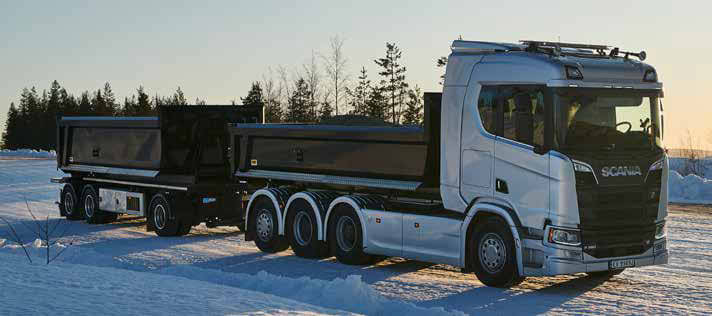 Scania and Volvo dominate the Norwegian truck market. Normally the Scandinavian manufacturers are neck and neck in the market but the New Generation Scania has proven to be a big seller. The 'local' trucks are built to cope with the conditions and both have big dealer networks. Mercedes, MAN and Daf have a presence, and we also spotted a few Finnish made Sisu heavy trucks on the road. These tough trucks, virtually unknown in the UK, are built to order.
Understandably, considering the conditions, V8 engines are popular with both operators and drivers, top-notch performance and unbeatable reliability meaning many are prepared to pay the price premium. The new SCR only V8 engines are impressing many with their much improved fuel consumption, the 650 version being seen as the one to go for, especially for heavy work.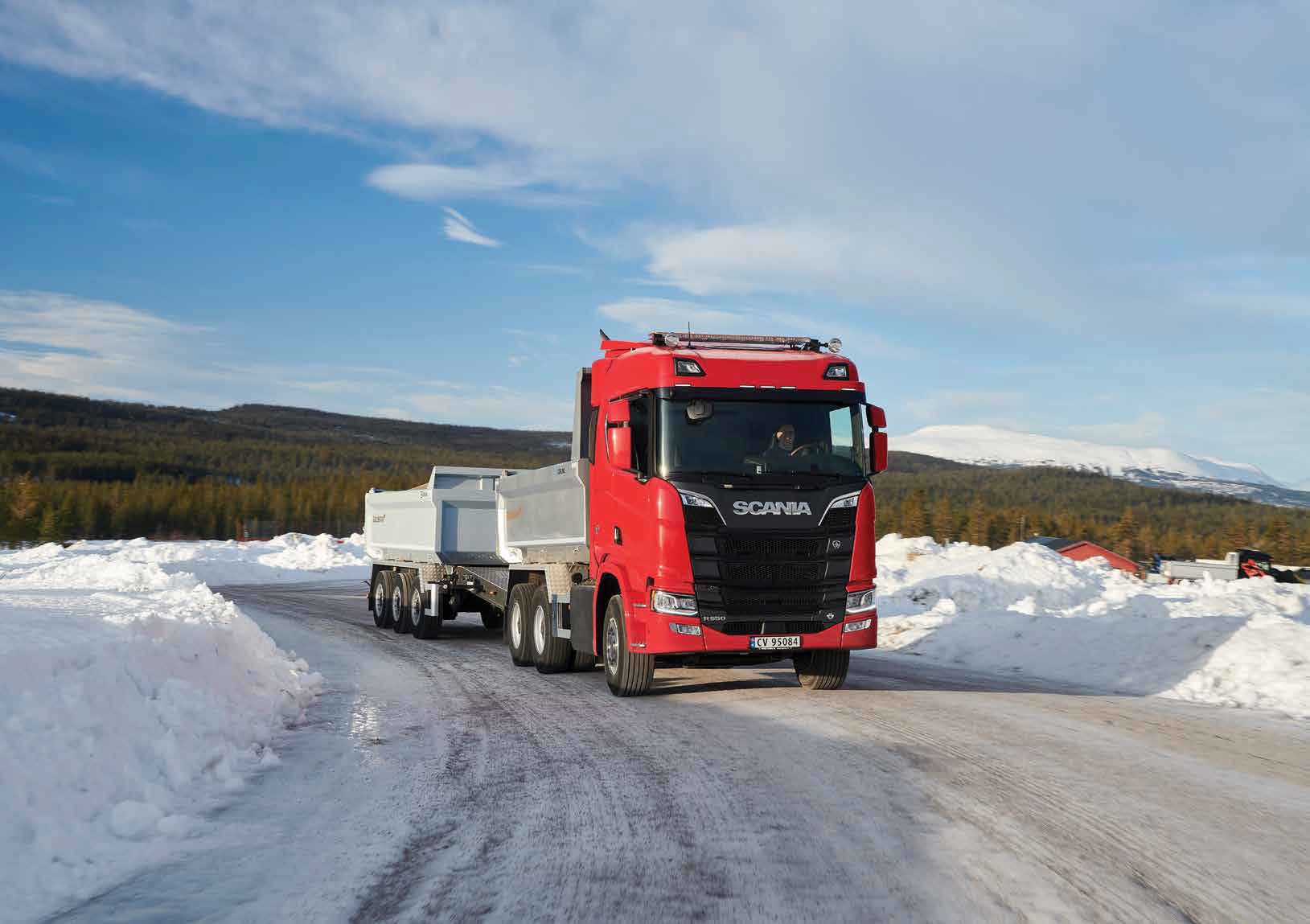 The R cab is far more popular than the flat-floor S cab in this market. Drivers find the lower seating position gives crisper handling and less roll, the loss of a flat floor being an easy trade-off for what they see as a better driving experience.
Driving
You can read up to 3 premium stories before you subscribe to Magzter GOLD
Log in, if you are already a subscriber
Get unlimited access to thousands of curated premium stories and 5,000+ magazines
READ THE ENTIRE ISSUE
June 2020