THE CHIEF
Street Trucks
|
October 2020
Who Said You Can't Put Makeup on a Pig Nose?
SOMETIMES THE BEST CREATIONS EMERGE FROM PLANS THAT NEVER SHOULD HAVE BEEN MADE IN THE FIRST PLACE.
When Brian Oswalt met Eric Banks at LST 2016, that alone was a luck of the draw. Brian, being from South Carolina, and Eric, being from Oklahoma, being brought together in Texas only by discussing Eric's then F-100 build is quite the one-in-a-million statistic on its own. Leave it to the truck scene, right? Well, after some mutually given compliments and construction criticism, car guy to car guy, the connection must have clicked pretty well, because later that year Brian contacted Eric to do some work for him on his '53 Bel Air build. After a painter dropped the ball on getting that car done in time for SEMA, the two decided it was time to knock out a "quick build" while the '53 was at a standstill. What you see before you now is that "quick build." While plans began as something a bit simpler, one thing led to another as vehicle projects seem to do, and this masterpiece emerged... and in NO way are we upset about it.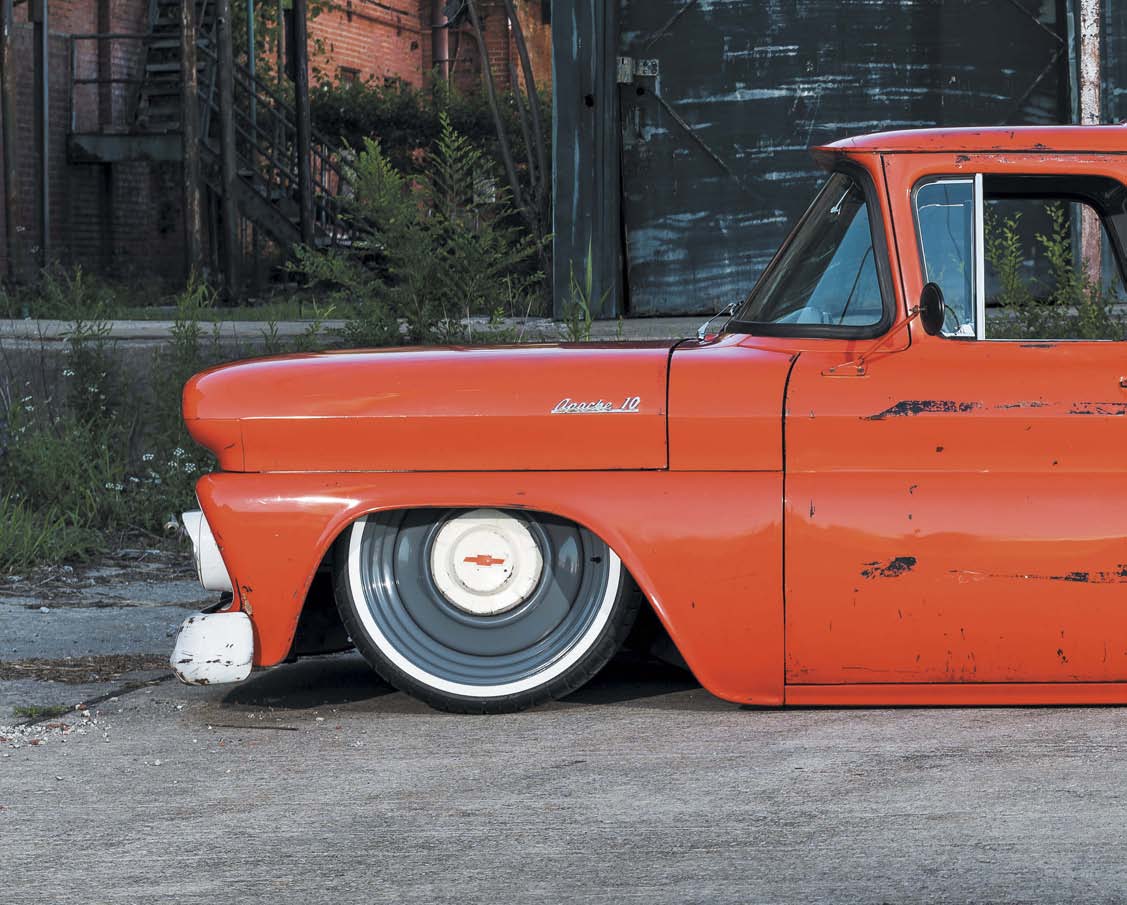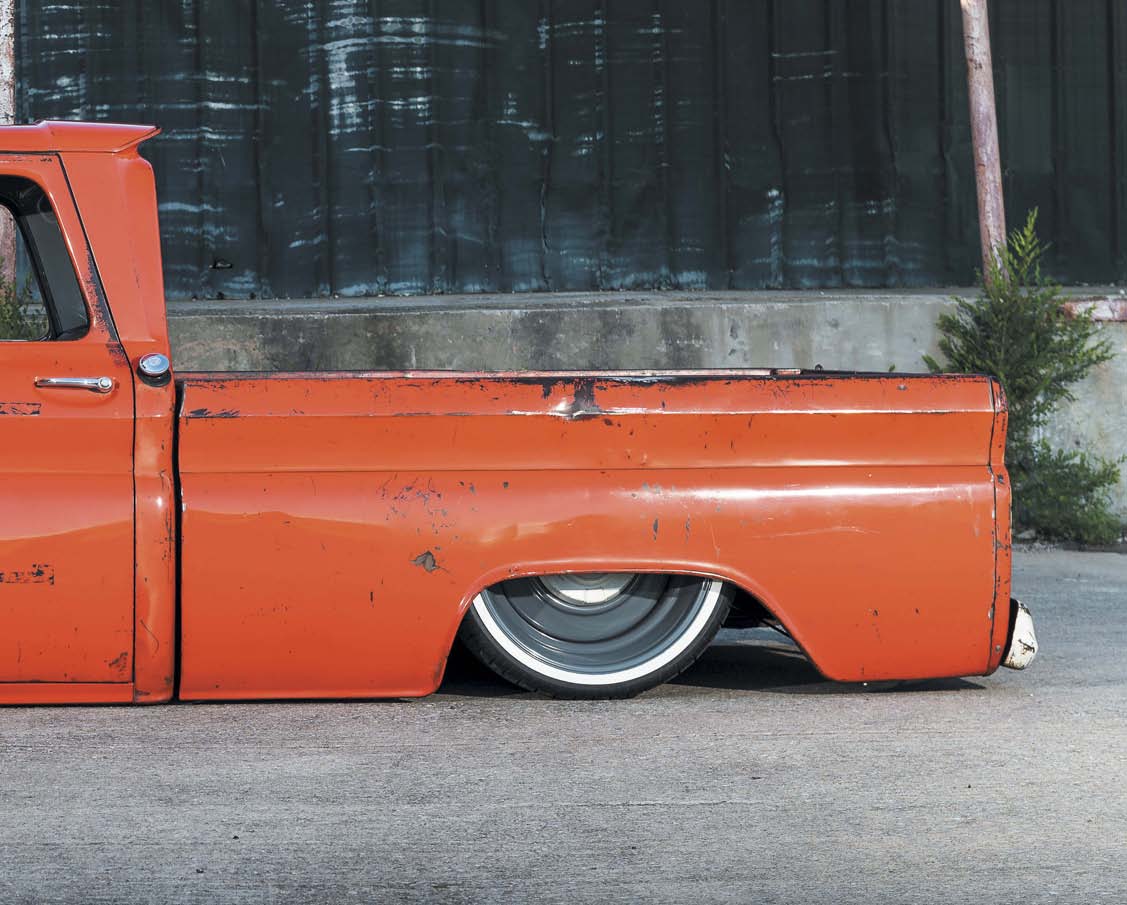 One of the biggest objectives on this Chevy build was to be unique, which in the C10 game is quite the task these days. For starters, they decided to use the '60-'61 "Pig Nose" body of C10. They are rarely seen, much less heavily mod'ed, so it immediately seemed like a natural choice for their main objective. Within a day—yes, a single day—Eric hopped online and found the starting point he wanted: 1961, a longbed, small back window pig nose ... but much of that would change soon enough.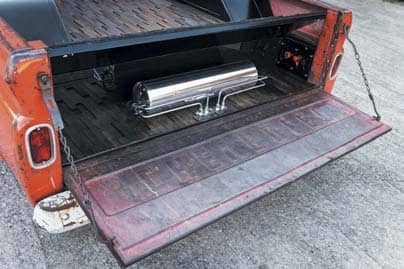 Brian, being a man we can all relate to, had the guys start off by changing the '61's elevation. No 4x4s to be had around here. Eric and his good friend and fellow Oklahoman Kyle McConkay immediately began work on the truck at the Game OverBuilt headquarters in Jenks, Oklahoma. The fellas were lucky enough to snag a mostly finished frame from their friend Jason Doisher in Texas. Doisher had prepped the frame for a build he never got around to, so picking it up was a win-win all around. With the big notch work already completed, the Game Over crew got to work installing the Choppin' Block frontend. Doing his best not to pester them, and being the reasonable guy he is, Brian restrained his urges to maintain a 24/7 live-stream video feed of the guys to see progress on his truck. They kept a constant contact though, sometimes talking multiple times a day to brainstorm ideas or with whatever picture updates they had at the end of each day. As the suspension wrapped up and the powder-coating began, the guys left no stone unturned to say the least, from frame to the Crate 350 engine.
You can read up to 3 premium stories before you subscribe to Magzter GOLD
Log in, if you are already a subscriber
Get unlimited access to thousands of curated premium stories, newspapers and 5,000+ magazines
READ THE ENTIRE ISSUE
October 2020