Project Kawasaki GPZ500S part 1 Pipe dreams!
Classic Motorcycle Mechanics
|
October 2020
Our Andy is back with his Kwak parallel twin – and it's time to change pipes!
The first work I did on the GPZ this year was a much needed oil change, cleaning up around the engine underside.
I noticed the seriously corroded connecting pipes on what is probably the original exhaust system fitted in the factory by Kawasaki, 24 years ago. For a steel system it had certainly lasted well, but it had had its day.
As the GPZ is here to stay I decided it would be sensible to go with a Delkevic stainless two-into-two option. Delkevic offer either a two-into-one, which can be fitted with one of Delkevic's own silencers for the GPZ, or the two-into-two, which is a direct replacement for the OE part. This exhaust can be fitted with the original silencers as I planned on doing, to keep the GPZ original look, or various stylish silencer options in stainless, carbon and titanium from Delkevic.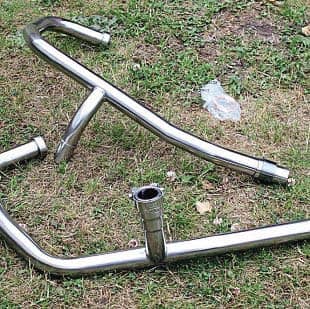 For the GPZ there are, to my count, 12 steps that need to be gone through from start to finish, and I would suggest a manual with torque settings is essential before you start, and a read through of the entire job required.
To access the front of the GPZ exhaust system the radiator needs to be removed, which means the front fairing must be removed and the coolant needs to be drained. Before starting, check everything is there with the new system and get it unwrapped and ready to party.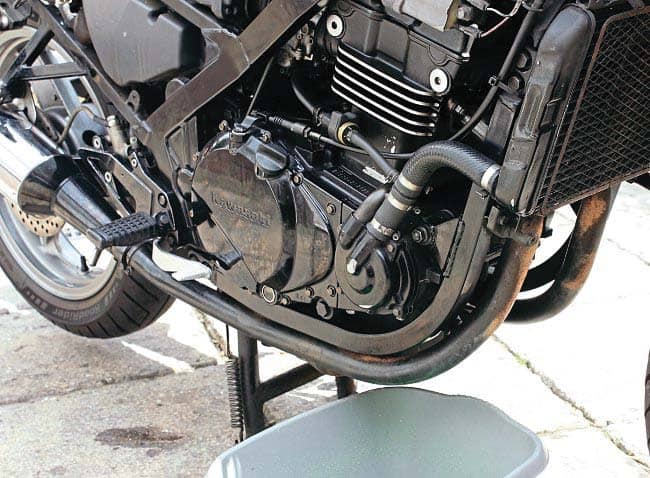 Firstly, I gave the bike a good clean, spraying ACF-50 on to exhaust fittings to help ease removal later and applying to any other bolts to be removed elsewhere, such as around the radiator.
Remove the front fairing – mirrors and fairing inners and instrument panel cowling first – then unscrew and remove the two bolts and washers under the headlight, and unscrew and remove the two screws and plastic washers underneath the fairing on each side where it meets brackets on the fuel tank.
I also have something ready to store these parts and bits in.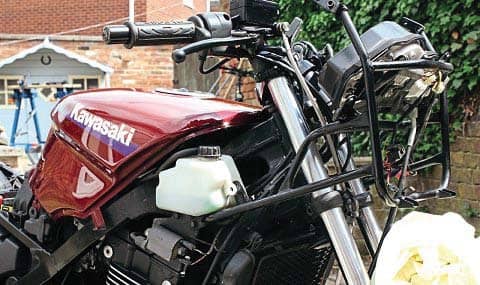 You can read up to 3 premium stories before you subscribe to Magzter GOLD
Log in, if you are already a subscriber
Get unlimited access to thousands of curated premium stories, newspapers and 5,000+ magazines
READ THE ENTIRE ISSUE
October 2020