1988-91 Buick Reatta
THE BUICK REATTA was first conjured in the early 1980s in response to a perceived gap in the marque's lineup.
Flint's finest was missing a specialty niche vehicle, according to Jay Qualman, who worked in strategic planning for the brand during that era. The concept was for a two-place personal luxury car, targeting the contemporary Mercedes-Benz 380 SL roadster but taking inspiration from the 1955-57 T-Bird.
"We had to slot something in there that wouldn't compete with Corvette or Fiero, so it couldn't be a pure sports car," Qualman said. "But it would serve as a halo vehicle for the other Buick products. Something not as flamboyant but more luxurious."
This meant the car had to feature decent (but not blistering) performance, along with competent handling and refinement, voluminous cargo space, and a spacious interior. "Wide enough that you weren't bumping elbows with your passenger," Qualman said.
After intensive consumer research, Buick settled on a two-place convertible with a removable hardtop. "But when we went to get corporate approval, the management said, Cadillac really needs a car to go against the Mercedes SL," Qualman said. "So they took that product concept away and gave it to Cadillac." That project would eventually become the Allante, leaving Buick with a similar idea but delivered as a two-door, two-passenger coupe.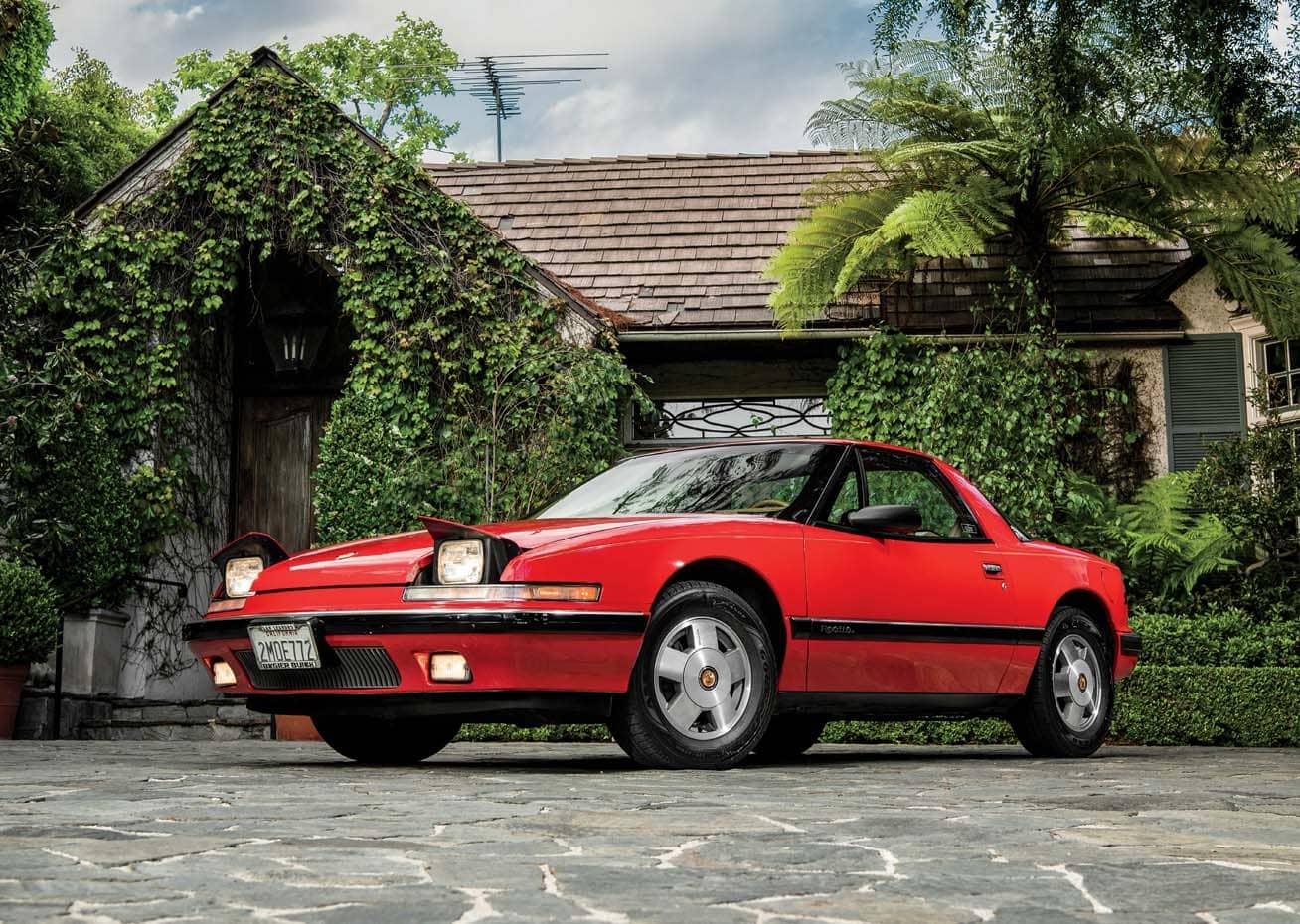 The Reatta's name was proposed by styling chief David North, who had memories of growing up on western ranches where reata was a common Spanish word for lariat. (Perhaps this was a subtle metaphor for roping in new buyers and attention for the tri-shield brand?) And although Cadillac's appropriation delayed production by two years, North's prototype design was given the go-ahead with relatively minimal changes, retaining a rounded wedge shape with pop-up headlamps, a generous trunk, and a unique bubble-back rear windshield.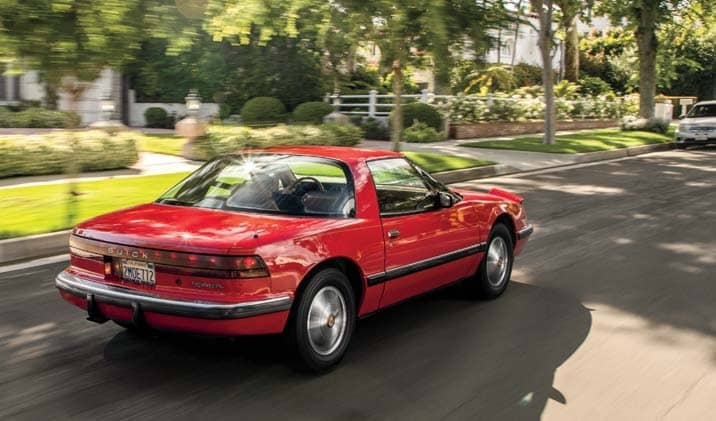 As a halo vehicle, the Reatta was also meant to incorporate the latest in advanced technology. This meant the utilization of the new LN3 3.8-liter V-6, one of the first GM engines with port fuel injection and a counter-rotating balance shaft to aid smoothness. It produced 165 hp and 210 lb-ft of torque (later in production, it made 170 hp and 220 lb-ft) providing a competitive 0-60 time of 9 seconds flat. The Reatta also had four-wheel independent suspension and four-wheel disc brakes with ABS.
You can read upto 3 premium stories before you subscribe to Magzter GOLD
Log-in, if you are already a subscriber
Get unlimited access to thousands of curated premium stories and 5,000+ magazines
READ THE ENTIRE ISSUE
February 2020