Ticking Boxes
4x4 Magazine Australia
|
August 2019
Traditional 4x4 Wagons Are On The Decline, But This Trio Keeps The Dream Alive Regardless Of Your Budget.
COMPETENT off-road wagons are becoming harder to find these days due to the dominance of one-tonne utes in the new car market. The Nissan Patrol changed focus with the demise of the GU, Land Rover's Defender is no more, and there's a big grey cloud over the future of the Land Cruiser 76 and 78 Series. Few companies are prepared to spend millions of dollars developing and engineering new 4x4s to meet ever-stricter emissions and safety regulations, which are dictating the style of vehicle we can drive now and into the future.
Three classic 4x4 nameplates that have seen recent development are the Suzuki Jimny, Jeep Wrangler and Mercedes-Benz G-Wagen, all of which debuted new models in 2018. The new Jimny arrived Down Under early in 2019, the G-Wagen is here only in AMG G63 form, while the JL Wrangler only hit our shores back in June.
Our friends over in Europe got them earlier with a few more variants than we do, and they gathered this trio for a bit of fun in a sand pit. We take a look at the same models here.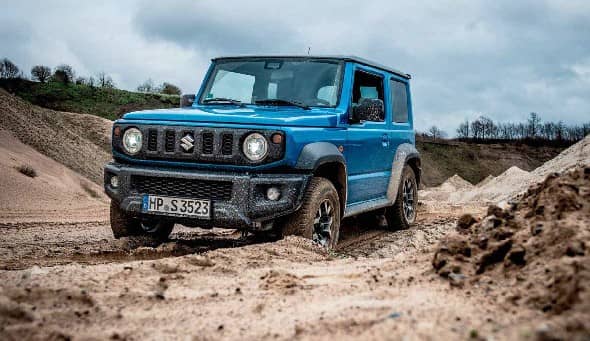 SUZUKI JIMNY
IT'S FUNKY, MODERN AND FUN OFF-ROAD, BUT THERE ARE LIMITS TO THE JIMNY'S CREDENTIALS WHEN IT COMES TO SERIOUS 4X4 TOURING.
EVERYONE seems to love the diminutive Suzuki 4x4 and have a story about bumping along a beach in an old one, so it's no surprise the new Jimny has been a hit with buyers. When it went on sale here early in 2019 the orders books were out to October/November, if you hadn't ordered one last year.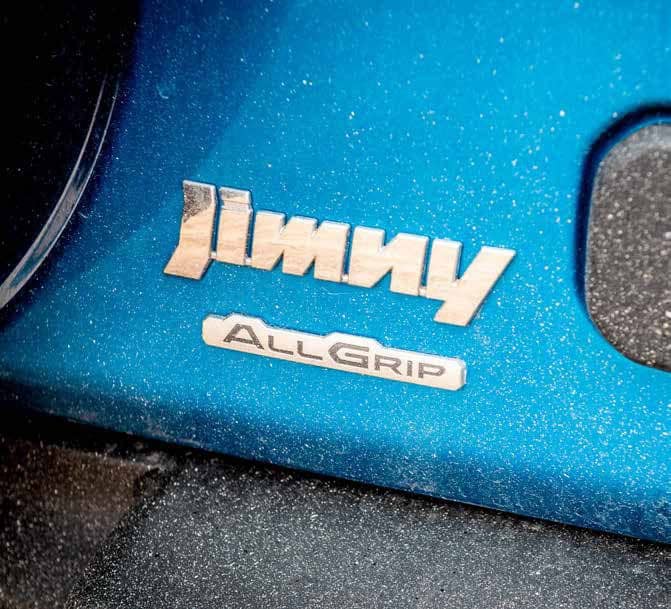 The new Jimny stays true to the compact two-door body, ladder chassis and live axles the brand is known for, but there's no longer a soft-top version or a long-wheelbase cab-chassis/ute offering. The leaf springs of the early LJ series are long gone and coil springs now support the body on the newer Jimny and Sierra, improving ride quality and wheel travel.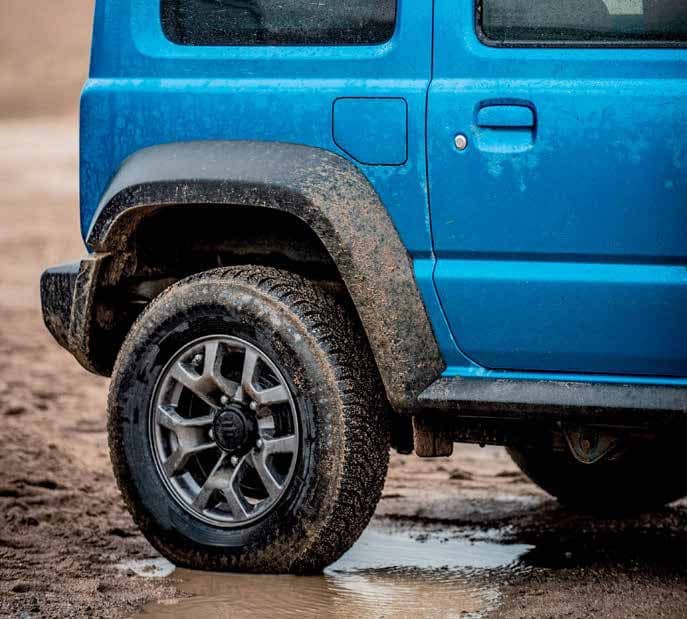 The new Jimny even features comfort, convenience and safety features that were unheard of in the past. Satellite navigation, Apple CarPlay, electronic stability and traction control all bring a look and feel of modernity to a car that traces its roots back to 1970.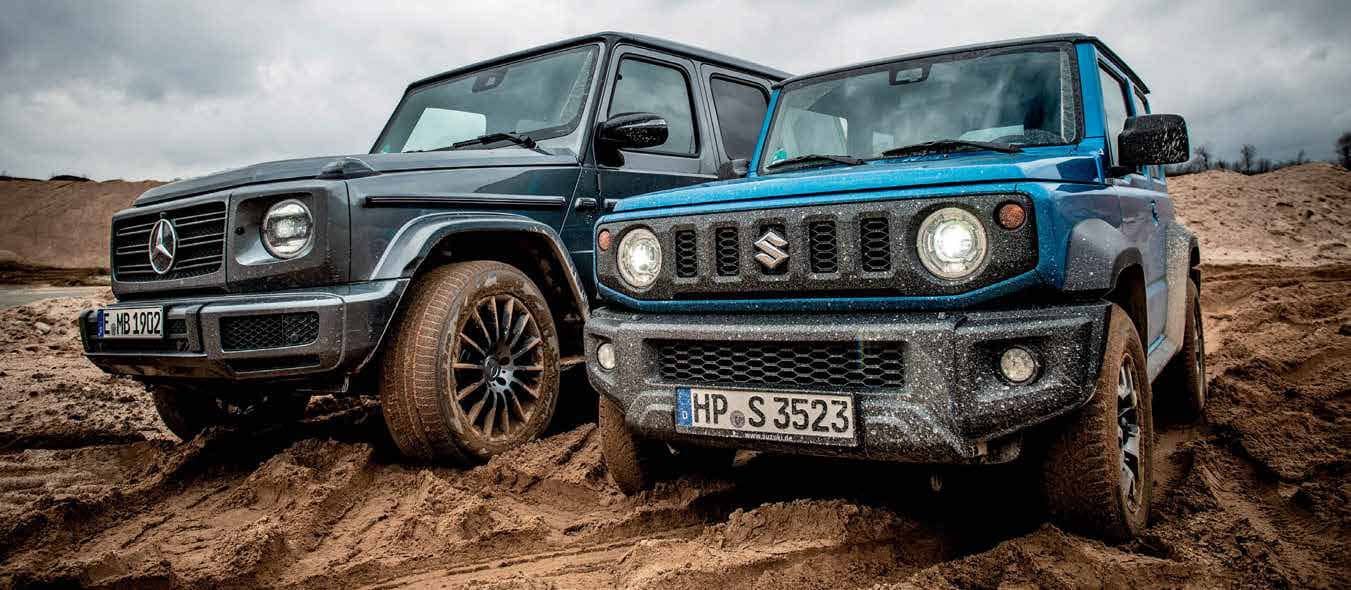 In 2019, power comes from a new 1500cc fuel-injected petrol engine with a choice of five-speed manual or four speed auto transmissions. The engine might be modern but the two transmissions could each do with an extra ratio or two, as the low-geared Jimny gets pretty buzzy at highway speeds. A six-speed manual would be perfect in it. Of course, the Jimny comes with a dual-range, part-time 4x4 transfer case, which, with the aforementioned low gearing, is enough to give the pocket rocket plenty of climbing ability in steep, rough terrain.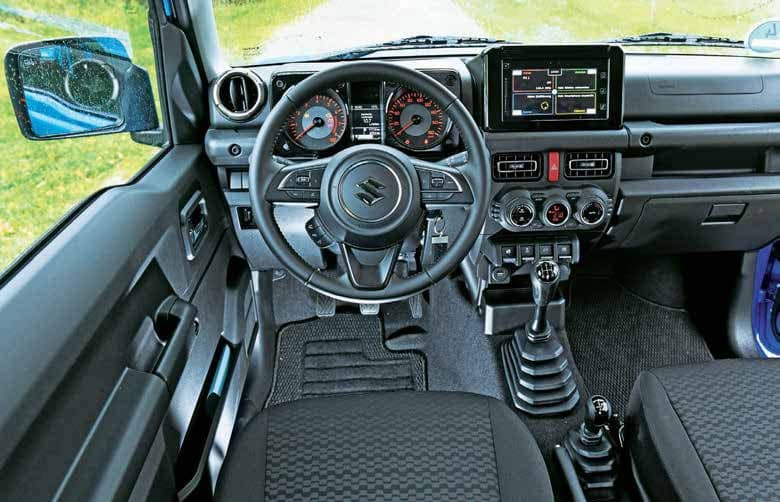 Due to its popularity the Jimny will be well-supported by the 4x4 aftermarket, which is just as well as there are a few areas that could be improved for off-road work. We'd start with a small suspension lift to provide more ground clearance, as we found it scrapes and bumps more than we hoped. We'd also step up the tyre size from the factory fitted 196/80 R15s, as these little tyres fall into every hole and bounce over rocks that a bigger tyre will ride over with relative ease.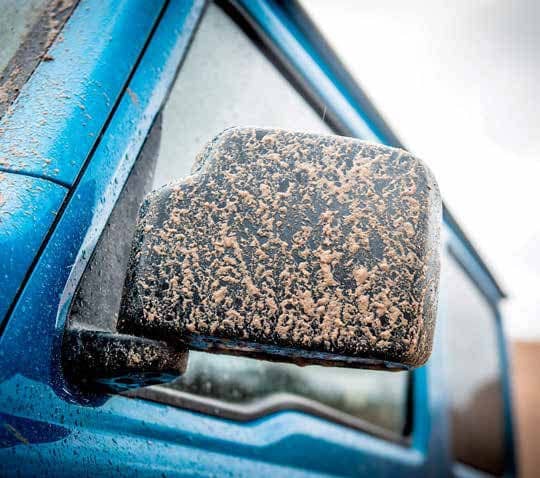 You can read up to 3 premium stories before you subscribe to Magzter GOLD
Log in, if you are already a subscriber
Get unlimited access to thousands of curated premium stories, newspapers and 5,000+ magazines
READ THE ENTIRE ISSUE
August 2019