PRODUCE DAZZLING PARTICLE EFFECTS
Award-winning designer Adrien Ravelli explains how you can take your particle systems to the next level with Notch
My name is Adrien Ravelli, and in this tutorial, I'm going to show you how easy it is to create particle-based visual effects in Notch.
The notch is a real-time motion graphics tool well known for creating brilliant particle systems in just a few clicks. I am going to explain how to create a good looking particle system in just four simple steps, and then show you ways to adapt this workflow for endlessly exciting results. Particle systems have huge potential when combined with other node families. They can drive all sorts of effects and are fantastic at animating a scene without keyframes.
You will see how I have combined particles with modifiers, procedurals, and video to create a suite of unique looks. The beauty of Notch's real-time generated particle systems is that they will generate endlessly without looping, meaning you can build hours of original generative content in less than ten minutes. Working in real-time allows me to create for many different canvases, whether that's rendering out the video for large-format screens using NotchLC, or creating installations driven by human interaction.
I hope that by the end of this step-by-step you will see how endless the possibilities are when creating particle effects!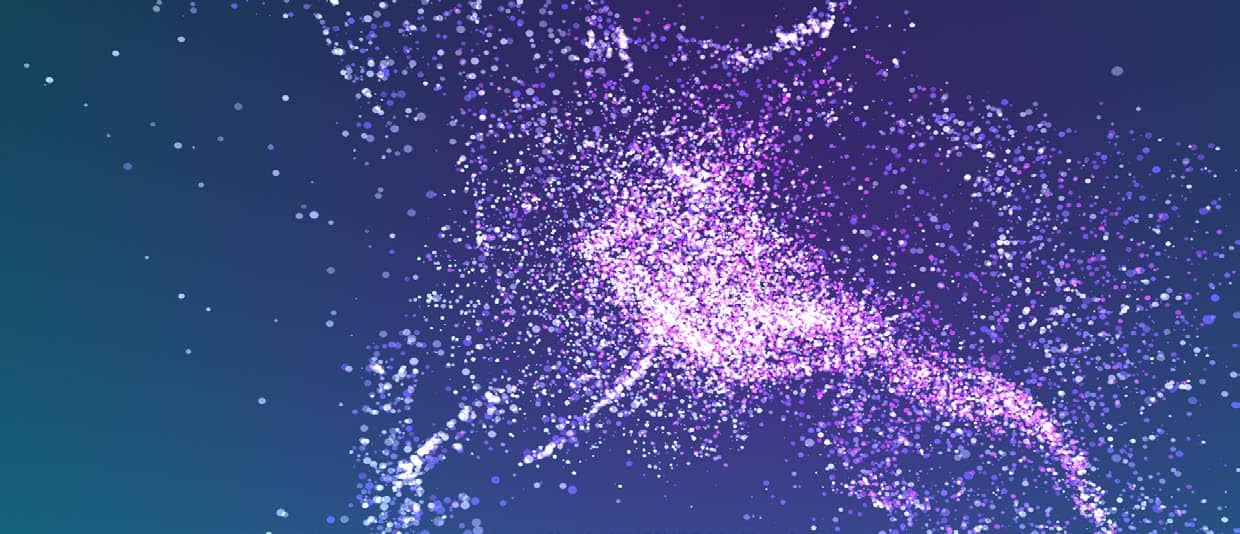 01 CREATE A BASIC PARTICLE SYSTEM
Here I am going to explain how you can easily create a particle system that will run continuously. Particle systems are incredibly easy to generate in Notch, and the workflow gives you a great deal of parameter control. The best bit about creating particle systems is that they are so versatile and look fantastic on a range of canvases. The Notch community is always coming up with new ways of using particle systems. The best bit is that working in real-time enables me to tweak and adjust settings and see the results instantly.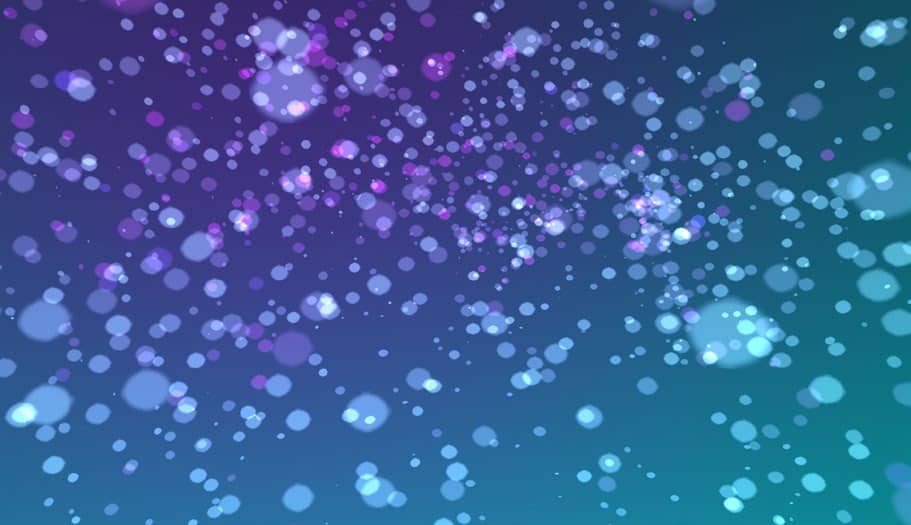 02 GET STARTED
I start by adding a Particle Root node to the node graph. The Particle Root node contains the particles themselves: their positions, velocities, colors and so on, in a pool waiting to be used. The number of particles in the pool is set within the node's attributes. We're not going to need a lot of particles for this, so I've set the number of particles within the root to 64,000.
03 DEFINE YOUR PARTICLES
I have chosen a Primitive Emitter – this node emits particles in the form of a 3D primitive shape. There are more than ten different Emitter nodes to choose from in Notch and each will add a different personality to your particle system. Simply parent to the Particle root with Ctrl+R. Next the particles need to be rendered. I have chosen a simple Point Renderer which renders a point sprite for every particle. To create soft, circular sprites I have input a Gradient node into the Point Renderer's Image input.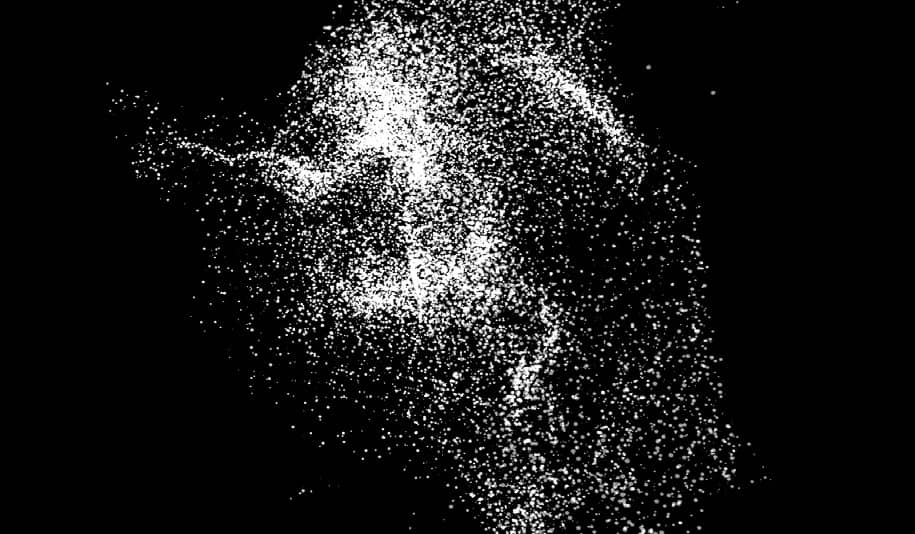 04 ADD MOTION
Get your ball of particles moving with Affector nodes. I have chosen a Turbulence Affector node which simulates a gust of wind. I combined Turbulence with a Curl Noise Affector to give the affected particles a fluidlike motion. Within the Properties panel, I can tweak the speed and motion of the animation. With Affectors, your particle system could run for hours without looping.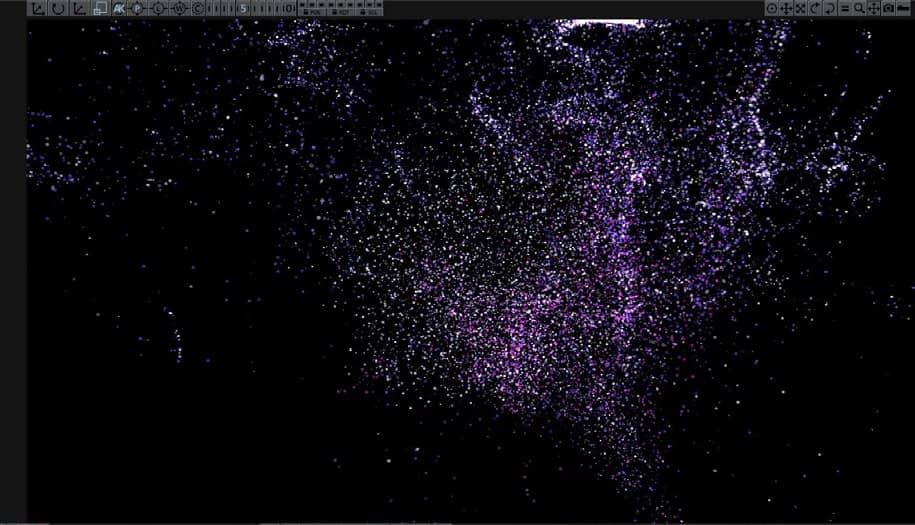 05 START DESIGNING
And in just four easy steps you have an animated particle system! Now you can add a bit of personality and flair. I chose to add a bit of color to my particles using the Life Colour Shading node. The combination of Emitter, Affector, and Renderer has endless possibilities. This is your time to experiment and explore the different nodes and their parameters.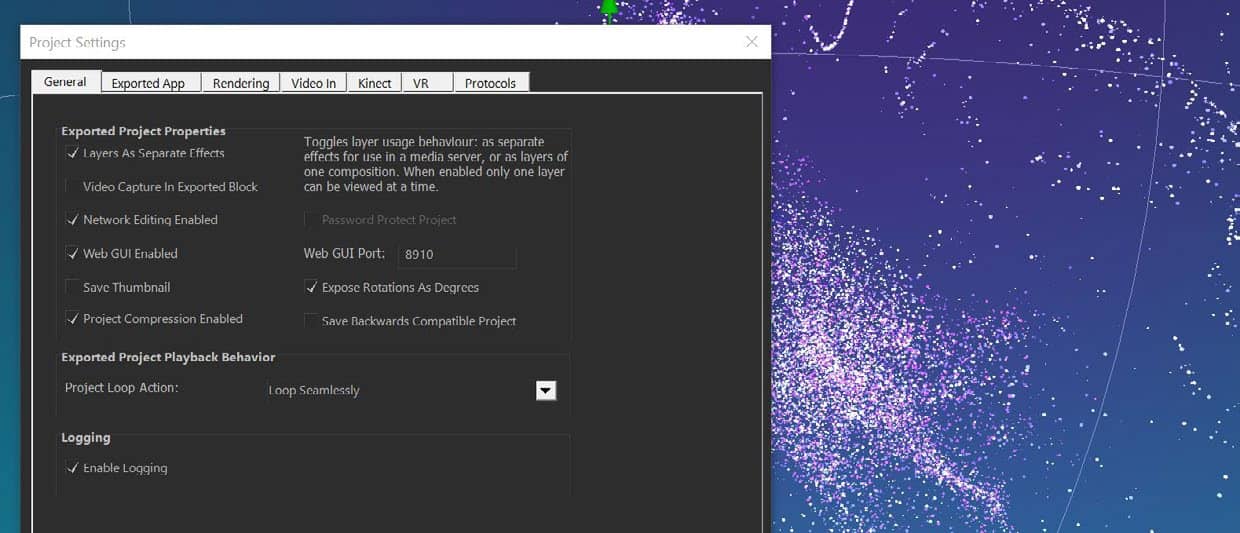 06 ADD POST FX AND INTERACTIVITY
I've chosen my favorite post-effect node Glow for this scene. I simply plugged Glow into the Notch Root node to add dazzling shimmer to the scene. My final step was adding a Fog Scattering node. This transformed my black background into a dreamy gradient. Next, I have chosen to make the X-axis of my Primitive Emitter interactive via Web GUI. I simply ticked the Expose button on the parameter and selected Web GUI Enabled in the Properties panel. I can now drive the animation of my particle system from any device on my network.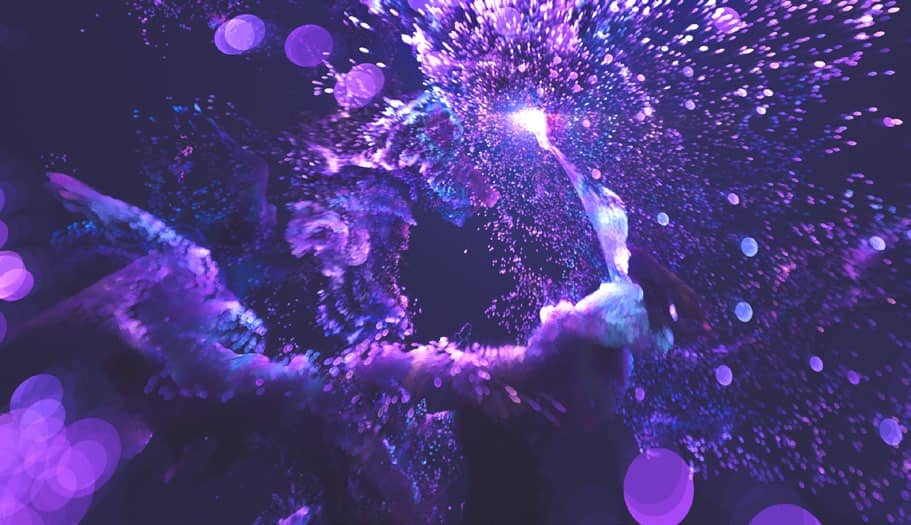 07 CREATE A DYNAMIC PARTICLE SYSTEM
The foundation of this next particle system is exactly the same as in part one, but with a few more tricks. In this scene, I've used moving Modifiers to create an intricate dynamic animation – all without keyframes! In these next steps, I will explain a few lighting and rendering nodes I have used to create this impressive particle system.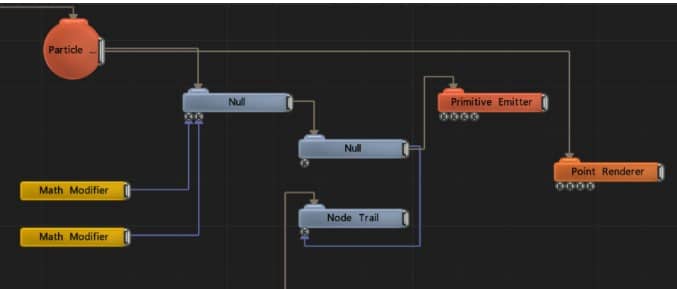 08 IT'S ALL ABOUT NULLS
A very simple technique to create dynamic animations is to combine various node families using Nulls. In this scene, I have parented my Emitter to a Null node, which is then parented to another Null that is being affected by Modifier nodes. These Math Modifier nodes are using mathematics to change the position of the Nulls and the Emitter. Nulls can be used to control other nodes, but are not rendered themselves. I've created an image to visualize the path that the Emitter will take once affected by the Math Modifiers.
You can read up to 3 premium stories before you subscribe to Magzter GOLD
Log in, if you are already a subscriber
Get unlimited access to thousands of curated premium stories, newspapers and 5,000+ magazines
READ THE ENTIRE ISSUE
July 2020