Make A Photorealistic Nature Scene
We're offering this story for free to read so that you can stay updated on the COVID-19 outbreak
Discover a simple process for creating a realistic-looking render with Megascans
In this tutorial, we will cover the process for achieving a photorealistic look in closeup nature scenes by utilising the most straightforward methods possible. Therefore, our priority will be focusing on convenient yet effective techniques to produce the desired result. The path to a realistic render has never been easier with the use of invaluable Quixel assets (Megascans) and apps, namely Bridge, which is an efficient tool for quickly and accurately importing resources to 3ds Max to achieve an instant realistic result. However, the manual process of using Quixel 3D scan assets will also be covered too.
Additionally, we will explore rendering and lighting by seamlessly combining the IBL method with artificial illuminations using Corona Renderer. Moreover, this tutorial will illustrate how to create chromatic contrast and colour harmony in conjunction with the composition of elements in a frame, and how this can be utilised to help send a message to the audience, establish the desired mood or even tell a story.
We will be using Photoshop and the Color Efex Pro plugin for sharpening the details in our image, colour correction and colour grading. Finally, we will conclude by introducing the Caesium Image Compressor as a free image compressor software for sharing the final output render on the web.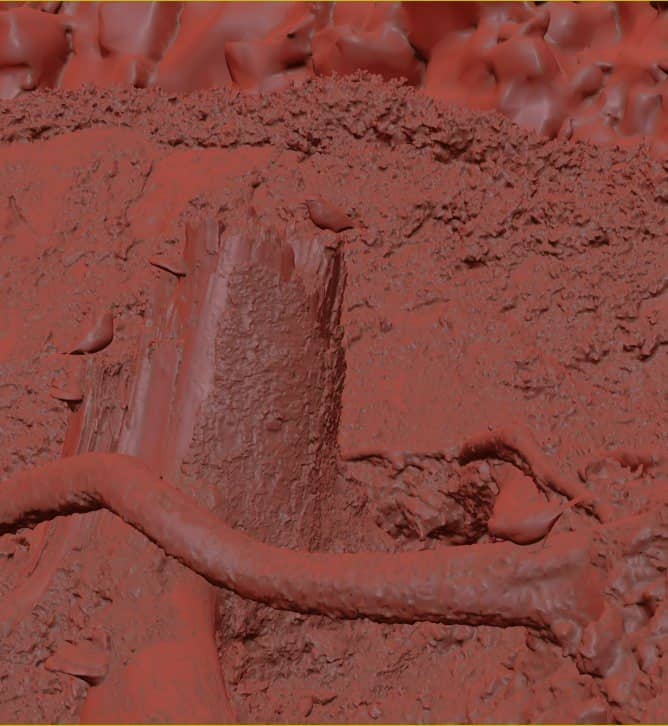 01 INITIAL MODELLING
For this scene I used 3D-scanned assets from Megascans for the models, including some rocks and stumps, and mixed them up together in 3ds Max to create a natural-looking environment with a very high level of detail, for producing a realistic render.
I have used the high-poly versions of those 3D scans, but you can also get nice-looking results with a LOD 0 version of it for a close-up shot like this scene.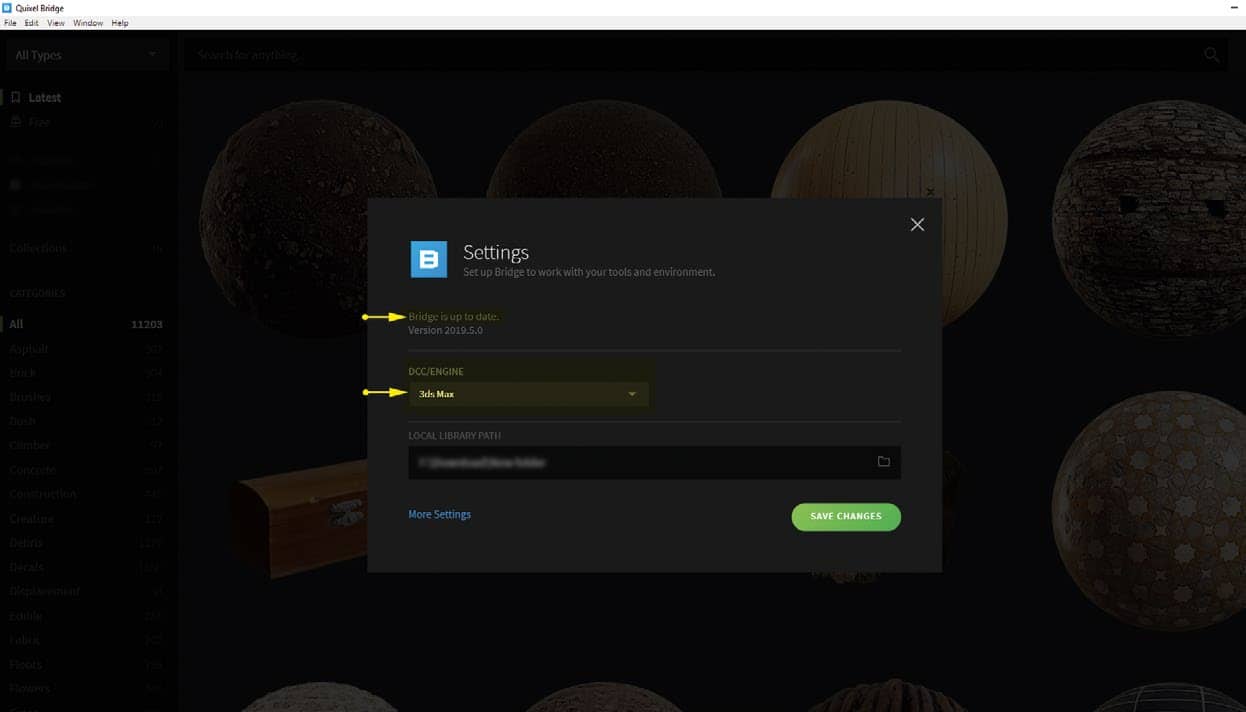 02 QUIXEL BRIDGE INTRODUCTION
Quixel Bridge is an app that provides easy access to a huge library of 3D-scanned assets called Megascans. Moreover, efficient management features are another benefit that comes with it. However, the best part of Quixel Bridge is the one-click integrations to major 3D software like 3ds Max, Maya, Unreal and so on. Using this feature, you will get an instant model with proper materials and shaders based on the chosen render engine.
To get started with this program after installation, click on Edit>Settings and make sure you have an updated version. Then simply choose the main program that you want to integrate to Bridge, which in the case of this tutorial is 3ds Max.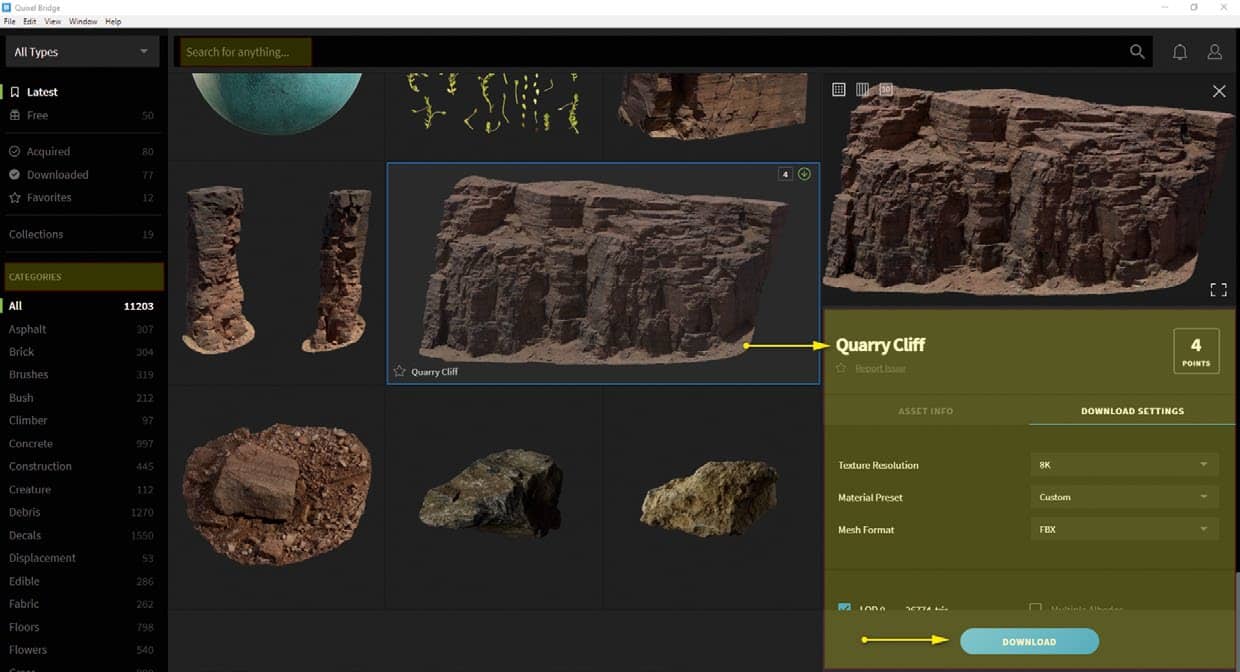 03 DOWNLOAD MEGASCANS ASSETS
Megascans assets can be downloaded from the Quixel website directly and also from Quixel Bridge (in this tutorial Bridge has been used because of its benefits). Firstly, you need to login to your Quixel or Epic (if you want to use it for Unreal Engine) account in Bridge, after that you may download and use the assets. Search for an asset from the search bar on top of the assets grid; the categories may help you to find the right assets. After selecting an asset, a sliding window will appear with Download Settings, with which you can tweak texture resolution, the material preset, and different channels of that asset can be determined to download. After setting up the windows just click on the blue Download button.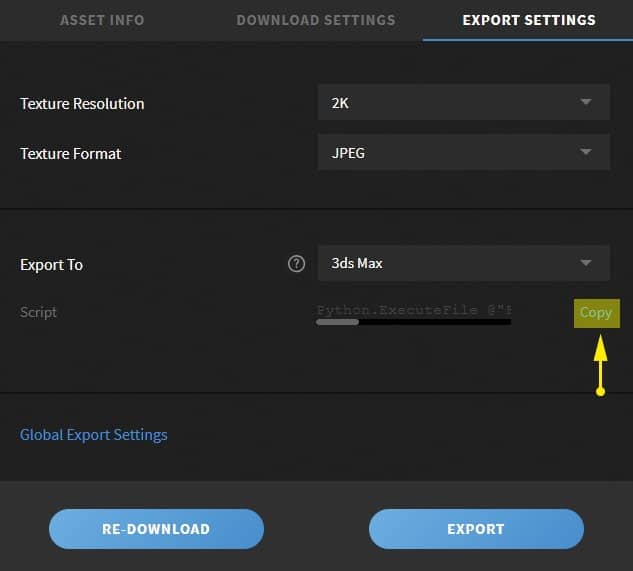 04 QUIXEL BRIDGE EXPORT
After selecting and downloading the right asset for your purpose, export it to the application of your choice, which here is 3ds Max. Next install the Megascans live link script in 3ds Max. To install the script (which is written in Python), find the Copy link in blue under the Script title in Export Settings, then click on it and the script will be copied to the clipboard. Furthermore, go to the Scripting menu and click New Script. Paste the script and use Evaluate All (Ctrl+E) in the Tools menu to run it. Then you can export assets with just one click to 3ds Max.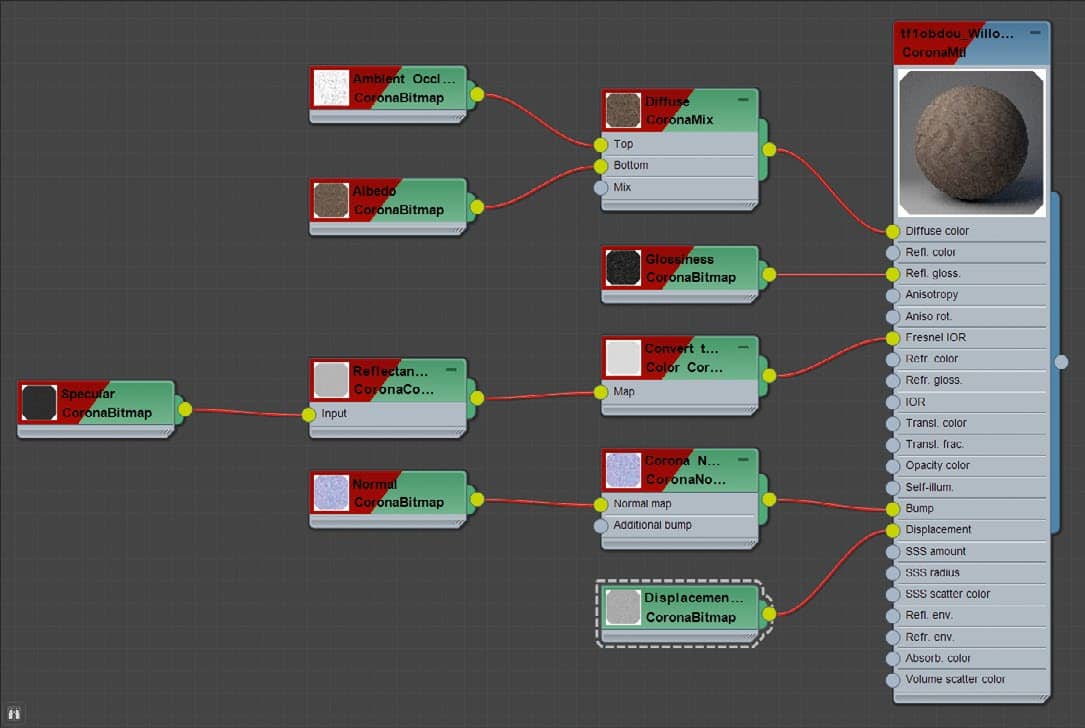 05 USE MEGASCANS WITHOUT BRIDGE (CORONA)
You can read up to 3 premium stories before you subscribe to Magzter GOLD
Log in, if you are already a subscriber
Get unlimited access to thousands of curated premium stories, newspapers and 5,000+ magazines
READ THE ENTIRE ISSUE
April 2020