The Discovery Of India
Domus India
|
November 2019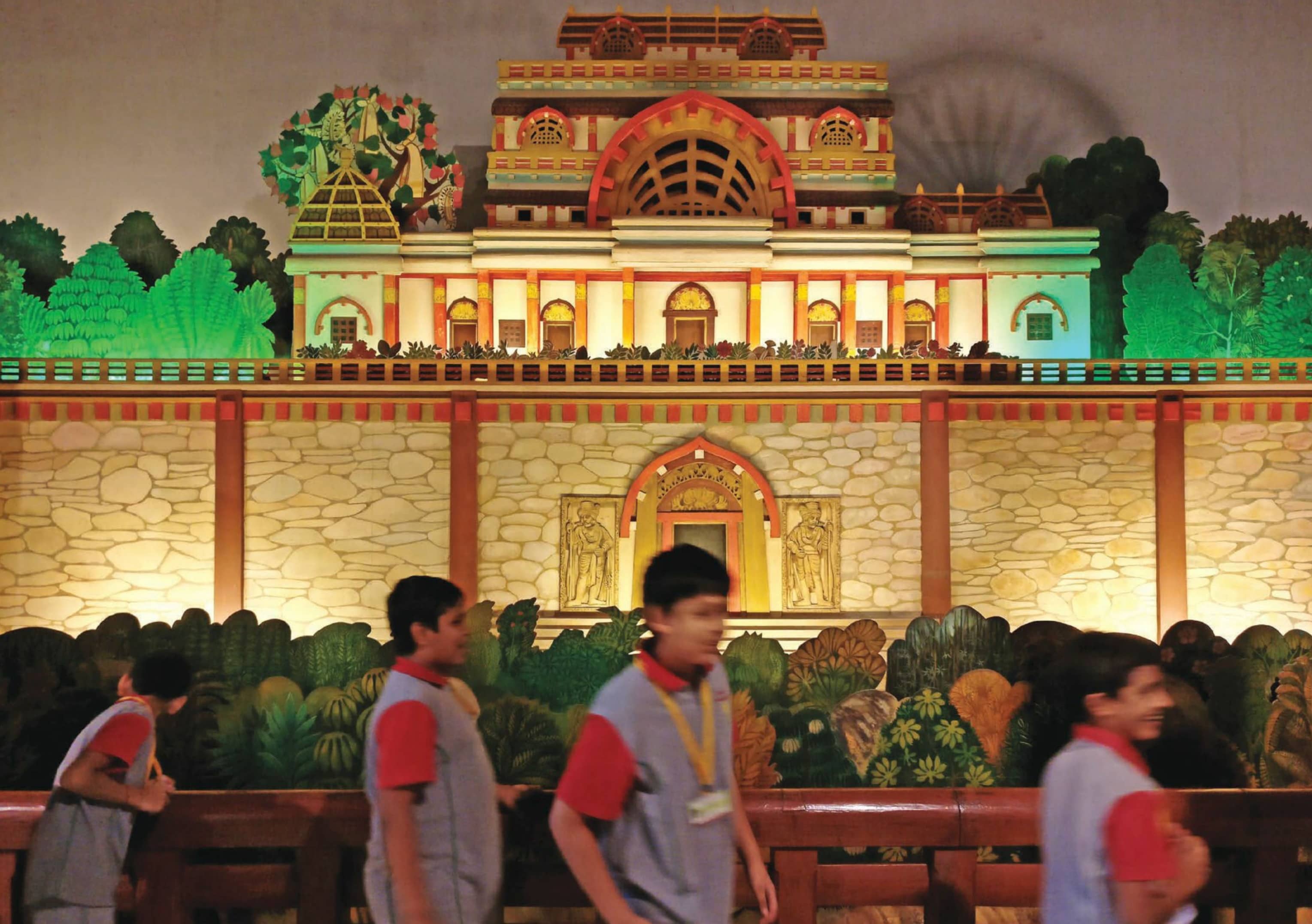 The Discovery of India is a permanent exhibition display at the Nehru Centre in Mumbai. Designed by the National Institute of Design, Ahmedabad, it is a physical manifestation of Jawaharlal Nehru's magnum opus The Discovery of India — a book that was a key text during India's struggle for independence from colonial rule as well as in the shaping of the first decade of independent India. It set the tone for a nation that is inclusive and believed in 'unity in diversity'. An important book of the twentieth century, manifest in the objects and tableaux is alive here in the exhibition, reminding us of its relevance, more so today. Designed and composed using various forms of visual culture — objects, prints, scenographies, cabinet displays and recreations, including the television series Bharat Ek Khoj — the displays draw from archaeology, history, art history, architecture, anthropology, thereby shaping an intense experience which is informed, rich and thoughtful. This photo essay, based on the current status of the exhibition, invites one to not only engage with the visual rendering of the text but also with the design of messages and ideas, presented here through some extracts from the book itself.
The Past in its Relation to the Present
This urge to action, this desire to experience life through action has influenced all my thought and activity. Even sustained thinking, apart from being itself a kind of action, becomes part of the action to come. It is not something entirely abstract, in the void, unrelated to action and life. The past becomes something that leads up to the present, the moment of action, the future something that flows from it; and all three are inextricably intertwined and interrelated.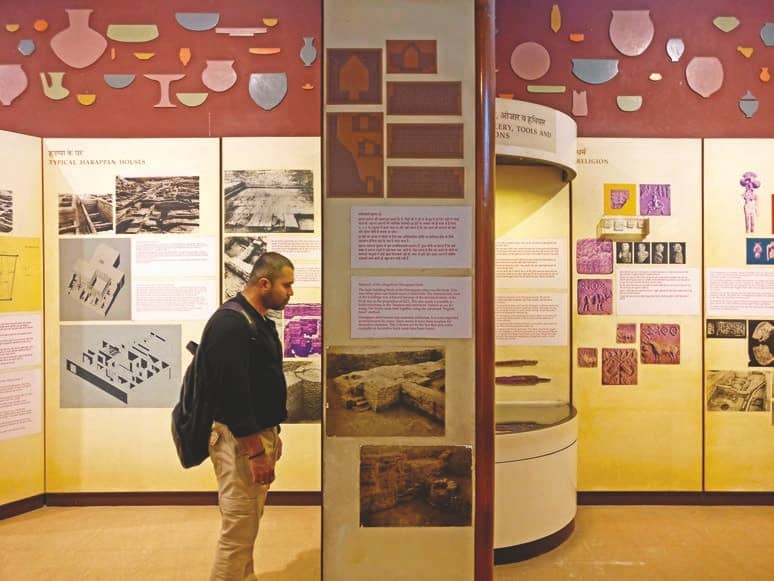 Even my seemingly actionless life in prison is tacked on somehow, by some process of thought and feeling, to coming or imagined action, and so it gains for me a certain content without which it would be a vacuum in which existence would become intolerable. When actual action has been denied me I have sought some such approach to the past and to history. Because my own personal experiences have often touched historic events and sometimes I have even had something to do with the influencing of such events in my own sphere, it has not been difficult for me to envisage history as a living process with which I could identify myself to some extent.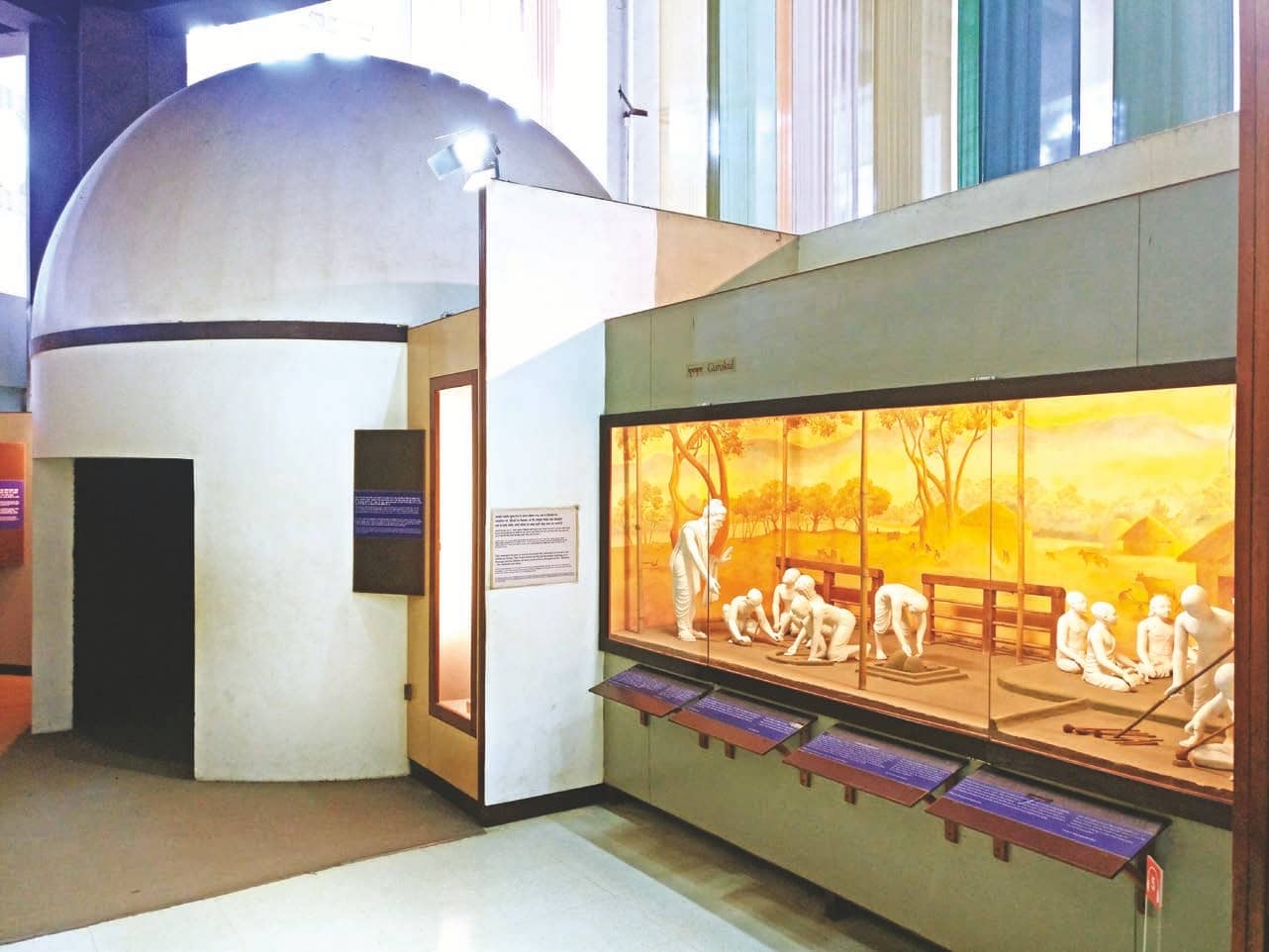 I came late to history and, even then, not through the usual direct road of learning a mass of facts and dates and drawing conclusions and inferences from them, unrelated to my life's course. So long as I did this, history had little significance for me. I was still less interested in the supernatural or problems of a future life. Science and the problems of today and of our present life attracted me far more.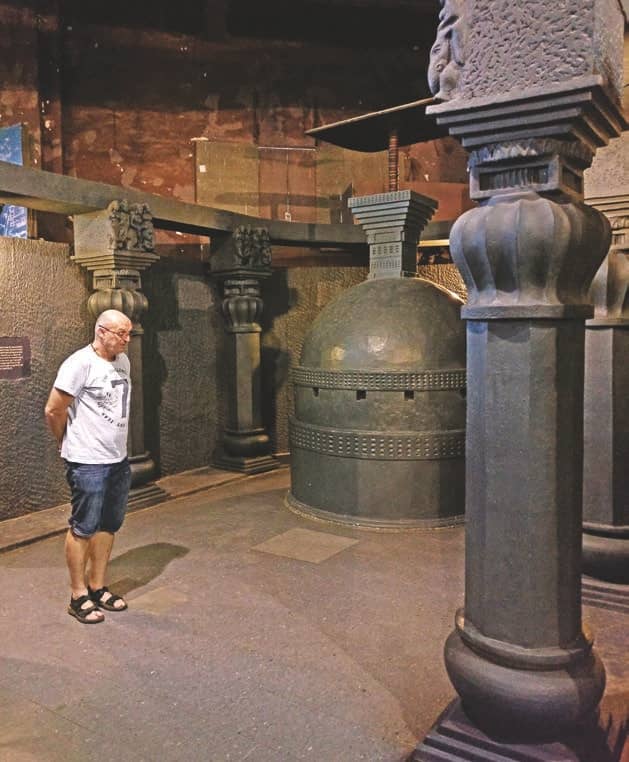 Some mixture of thought and emotion and urges, of which I was only dimly conscious, led me to action, and action, in its turn, sent me back to thought and a desire to understand the present.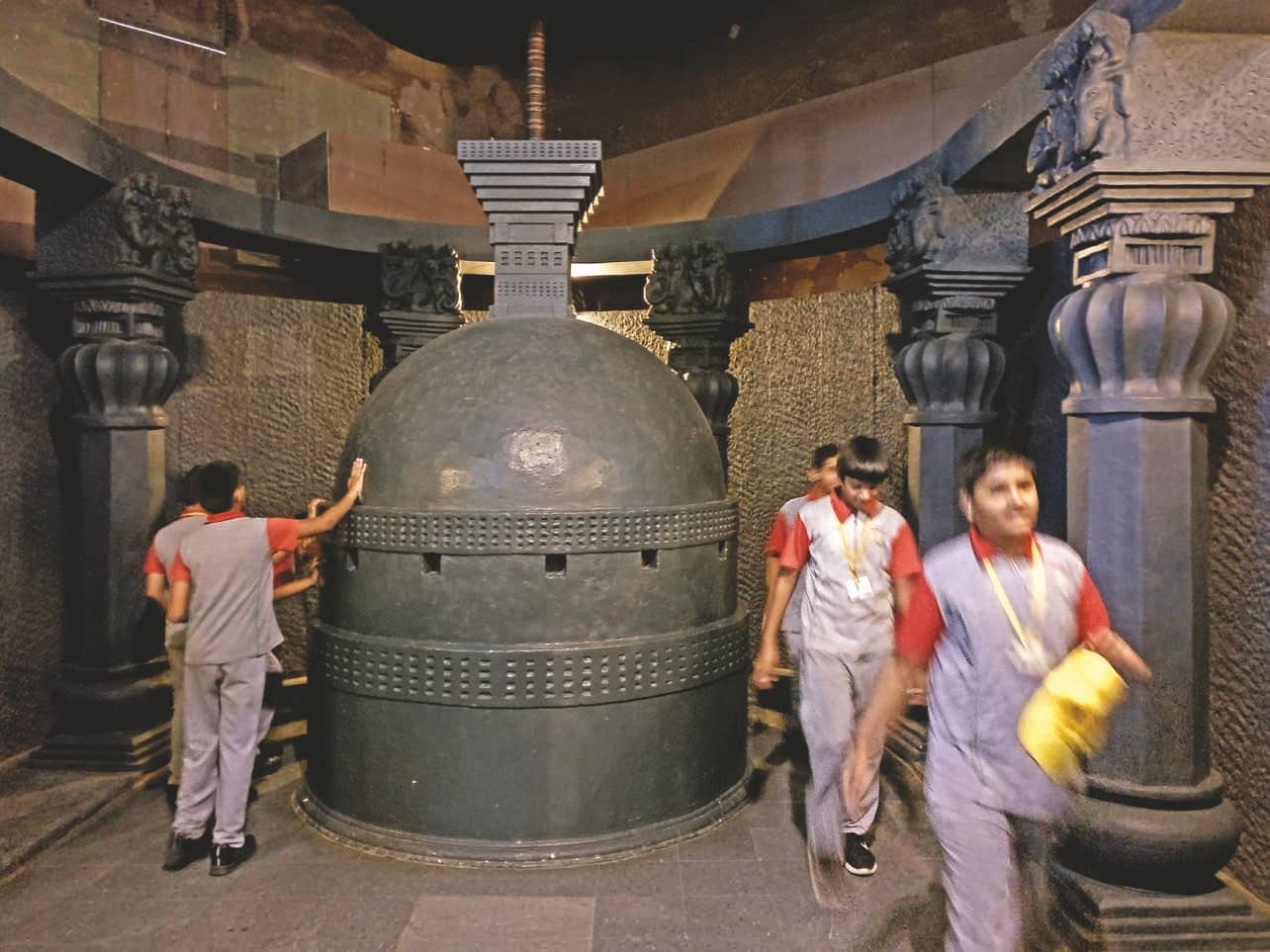 The roots of that present lay in the past and so I made voyages of discovery into the past, ever seeking a clue in it, if any such existed, to the understanding of the present. The domination of the present never left me even when I lost myself in musings of past events and of persons far away and long ago, forgetting where or what I was. If I felt occasionally that I belonged to the past, I felt also that the whole of the past belonged to me in the present. Past history merged into contemporary history: it became a living reality tied up with sensations of pain and pleasure.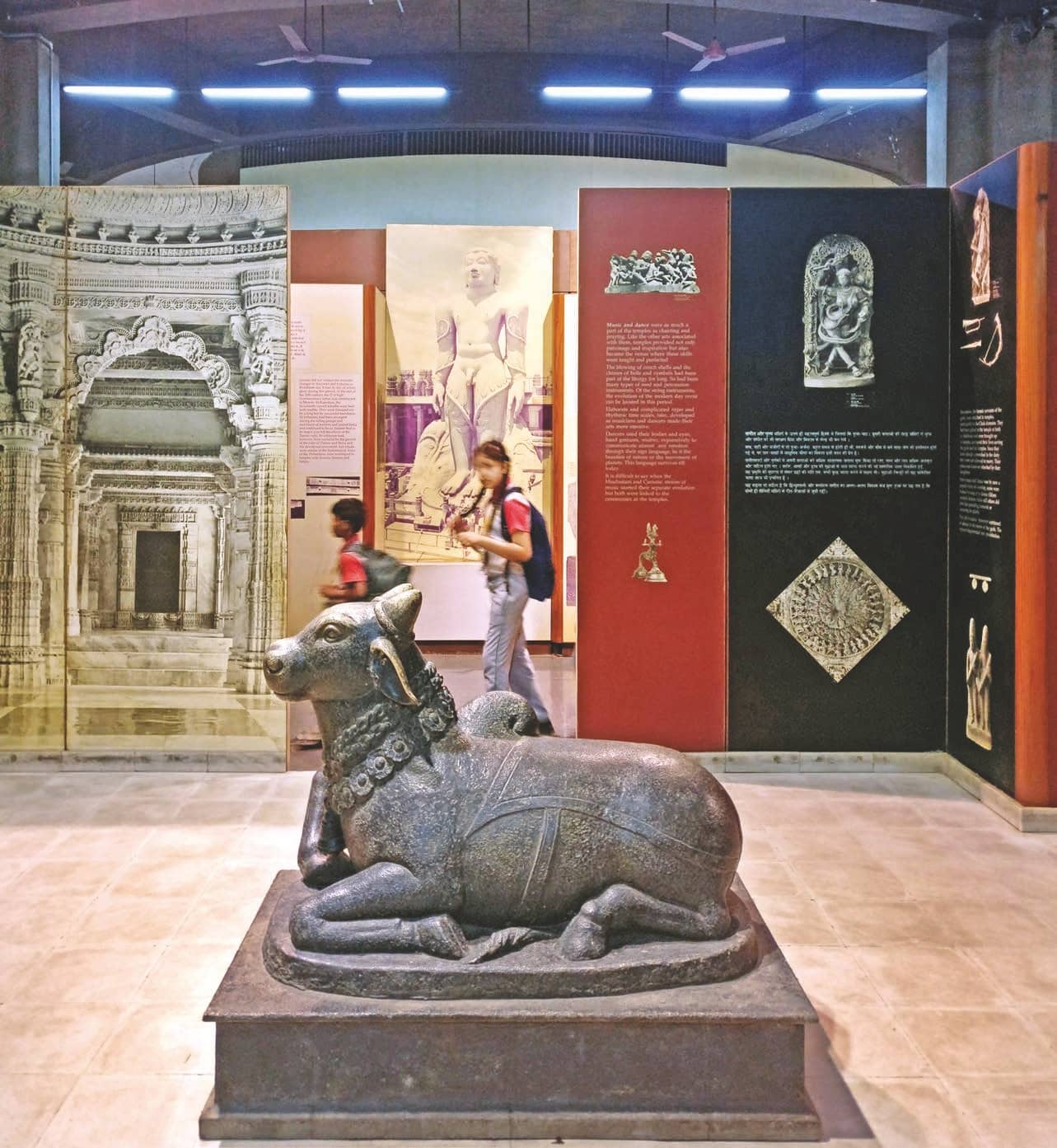 If the past had a tendency to become the present, the present also sometimes receded into the distant past and assumed its immobile, statuesque appearance. In the midst of an intensity of action itself, there would suddenly come a feeling as if it was some past event and one was looking at it, as it were, in retrospect.
You can read up to 3 premium stories before you subscribe to Magzter GOLD
Log in, if you are already a subscriber
Get unlimited access to thousands of curated premium stories, newspapers and 5,000+ magazines
READ THE ENTIRE ISSUE
November 2019