Keeping Center Store Relevant
5 ways to reinvigorate an underappreciated section of the store.
It doesn't get a lot of love these days, what with the current focus on fresh, but center store is still a force to be reckoned with."Center store absolutely has an important role to play in large stores, and research shows that this area of the store is a key profit driver — 75 percent to 80 percent of grocery bottom-line profit is contributed by center store," asserts Ron Hughes, senior manager of shopper strategy and innovation at the Coca-Cola Co., in Atlanta. "On the other hand, we know Millennial consumers believe the center store is uninteresting and unappealing. In fact, 25 percent of Millennials say [that] the 'center store is a boring part of the store,' and 23 percent say, 'I almost get claustrophobic when shopping center store.' Given that Millennials are a key shopper segment for growth, this presents a notable challenge."
Meanwhile, Shelley Balanko, Ph.D., SVP at The Hartman Group, in Bellevue, Wash., believes that the section "has lost a lot of relevance in modern eating. Today's consumers orient toward fresher eating and immediate consumption, so they are more inclined to shop the perimeter to meet their fresh quality expectations and get inspired for immediate or very near-term cooking/assembly. Contemporary consumers have generalized their 'fresh expectations' from the perimeter to center store, and now use 'minimal processing' and natural product formulations as cues for 'fresh packaged' food in center store.
Unfortunately, the majority of conventional center store aisles fail to have a strong assortment of such products, and thus, center store slips in relevance."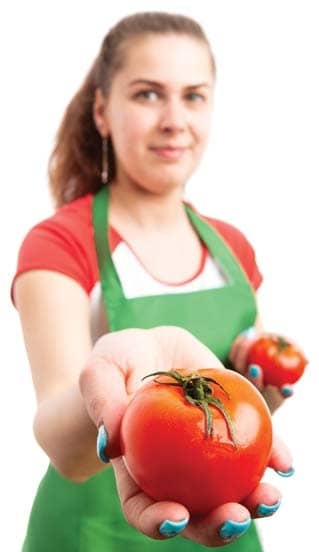 Faced with such drawbacks as these, how can the center store get its groove back? Following are some expert recommendations:
1) Engage shoppers through a spectrum of solutions:
"It is important that we appeal to all cohorts, but especially Millennials," advises Hughes. "We can do this by developing complete solutions that fit with their busy lives, that are environmentally conscious, and offer authenticity, which is very important to them. Calling out product features and benefits when defining value is very important as well."
These complete solutions would "cross departments, from center store, frozen, produce and beverages, and ways to link perimeter purchases to key center store items can be effective," he adds, going on to note, "Shoppers will require us to deliver on more experiential and holistic ideas across the total center store landscape."
Continue Reading with Magzter GOLD
Log-in, if you are already a subscriber
Get unlimited access to thousands of curated premium stories and 5,000+ magazines
READ THE ENTIRE ISSUE
OCTOBER 2019
'From 54 Stores Currently, We Plan To Grow To 100 Stores By 2022'
Progressive Grocer
Next-Generation Considerations
Progressive Grocer
Breakfast Beverages Well-Placed With Time-Pressed Indian Consumers
Progressive Grocer
Life Of The Party
Progressive Grocer
Flushing Friction
Progressive Grocer
How To Create Extraordinary — Or Wow — Retail Experience For Shoppers
Progressive Grocer
Planning For Healthier Holidays
Progressive Grocer
From A Staid Consumer Co-operative To A Modern And Eco-Friendly Grocery Chain
Progressive Grocer
Creating Safe Eating Environments With Smart Technology
Progressive Grocer
Ready or Not
Progressive Grocer