There's Space For An Older Sensual Woman
Women on the silver screen had just begun to showcase a certain confidence, independence and joie de vivre. And '90s superstar Raveena Tandon infused each of her performances with her distinguishable brand of physical energy and natural femininity. Paromita Vohra, writer-filmmaker, has a conversation with the accidental actor to examine the space she occupied on celluloid in her heyday, and follows her evolution into an even more self-aware sex symbol since then.
People who grew up in the 1990s will remember the advertisements for Maggi Hot and Sweet Sauce starring Jaaved Jaaferi and Pankaj Kapur. One of which featured this very entertaining line about the joys of having a colour TV: "Channel One — London, Channel Do — Raveena Tandon."
I'm smiling at the memory of it as I sit before Raveena Tandon now, in 2019, as we talk of her 28-year film career and what it meant to be an actress in the '90s. She is strikingly beautiful, disarmingly candid, naming names, airing opinions and girlishly voluble, but with an uncommon ability to pay attention to questions and really think about them before responding.
"Although I came from a film family, I guess we were very non-filmi. My mother sent me to school with oil in my hair for years, and people would mock me, calling me 'vernie' (vernacular) or 'behenji' (dork) or be like, 'Your dad works in Hindi films? Eww!'" We laugh because as part of a certain generation, we remember acutely a time when any Bollywood love you had, had to remain firmly in the closet, and public life and coolness was all about acting as if you only liked 'English' movies and 'English' music.
"Acting wasn't really in my plans as such. I was studying and thinking of doing the IPS exam, or becoming a pilot. But I was in the middle of an internship with Prahlad Kakkar, when I got a call from Shantanu Sheorey's office saying they had heard of me on the college scene and wanted to shoot me. That led to my doing an ad for Sunsilk. Then I ended up doing more ads — one for Bisca noodles, one for Dollops ice-cream. I was just 15 or 16, drifting along like most young people do. I thought, 'Ok, I'll do this now.'"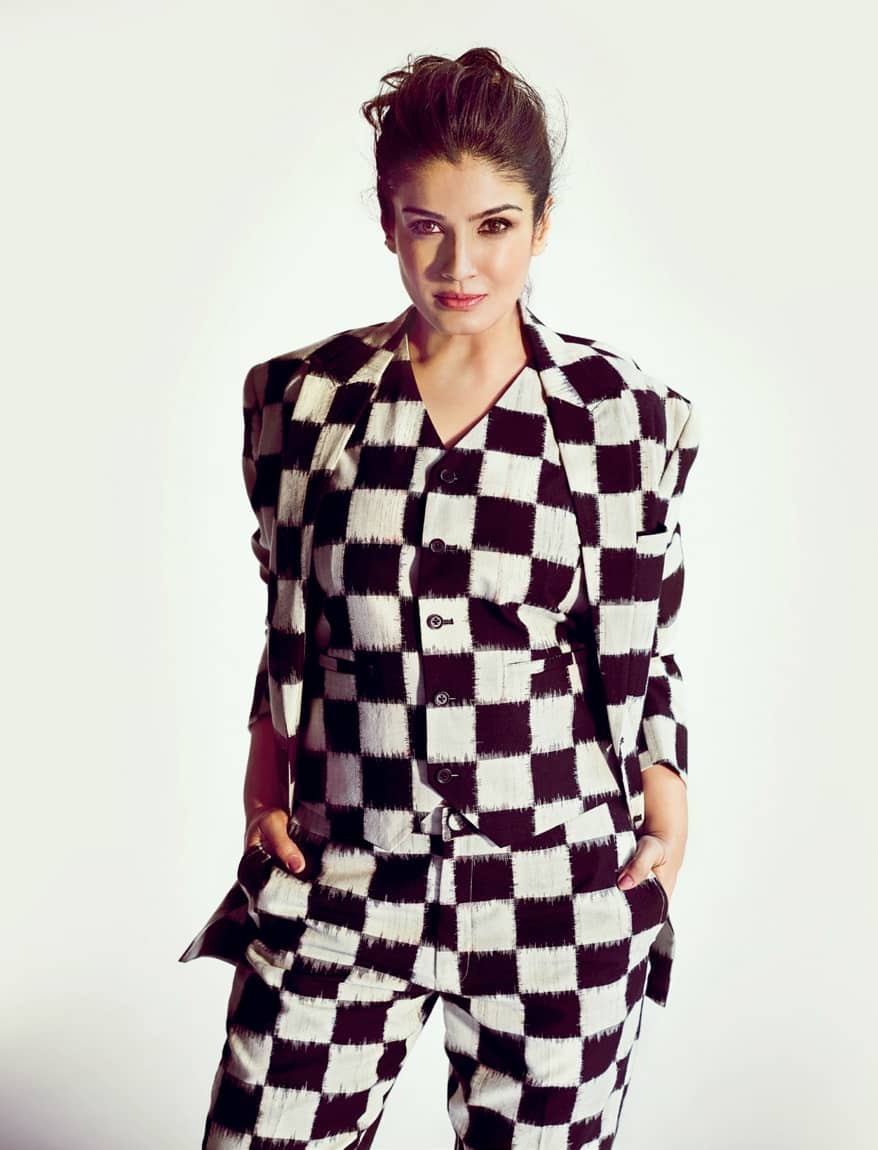 It's notable that most of the brands Tandon mentions don't seem to exist anymore. The first decade of Indian liberalisation was marked by a kind of libidinal energy. New companies, new brands, new television channels and new idioms of what it meant to be Indian bubbled up successively. If anything typifies those years, it is the sense of culture being remixed, mirroring a transition from an older, nationally focused India to a new one with global aspirations. English and Hindi mashed up to create a lively new vernacular, suggesting that these two worlds, so far separated by a strict hierarchy and snobbery, could mingle and reformat each other. There were other border crossings. Shah Rukh Khan went from being an anti-hero to a hero. Vamps began to vanish as heroines claimed more overt sexual expression. Women on screen went from stylised, elaborate displays of femininity to a more androgynous exuberance.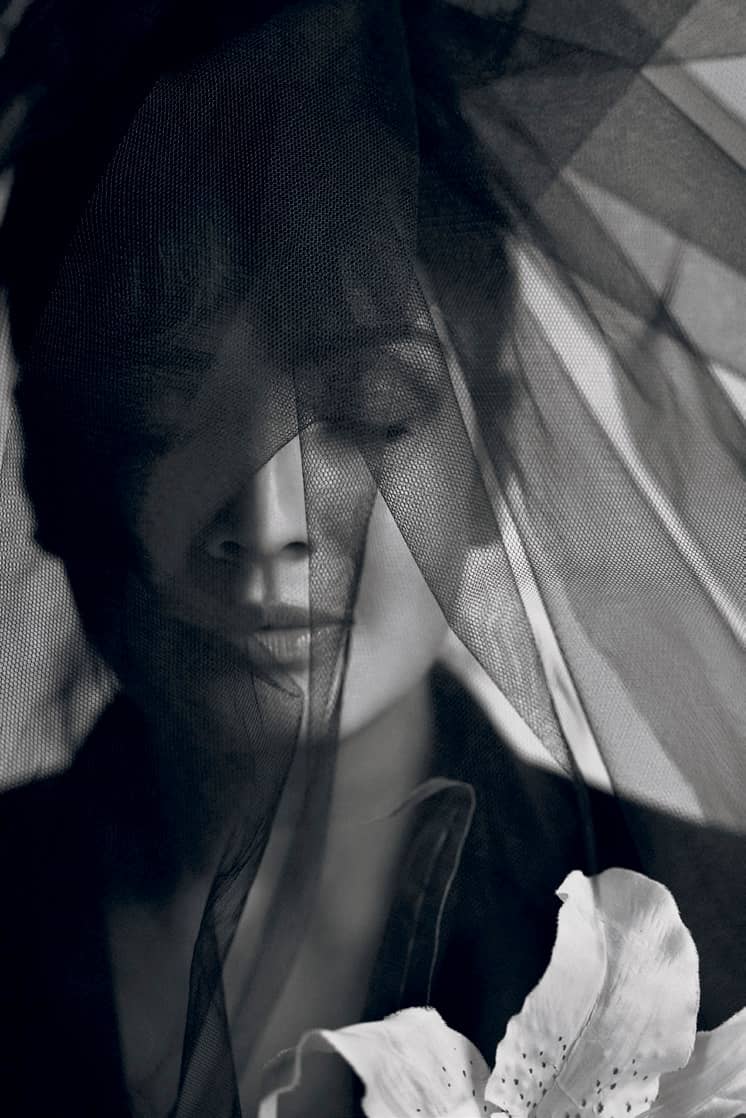 "Everywhere I went with my dad (director Ravi Tandon), people would say, 'She should do films.' I think it was because Mahesh Bhatt had just launched Pooja Bhatt, and Nagma (step-daughter of producer Chandan Sadanah) was coming into movies, so maybe people felt that I should do it too. One day GP Sippy called my dad with an offer. He said, 'Ravi, it's my home banner, your daughter is like my daughter, she will be perfectly protected.' My dad said, 'Ok, give it a shot.' We did one photo shoot with Sheena Sippy, who is Ramesh Sippy's daughter and had just started doing photography — and that's how I ended up acting in Patthar Ke Phool (1991) with Salman Khan."
This casually narrated anecdote is actually packed with a historic shift, mentioning as it does, four daughters in one breath. However progressive Bollywood's great and not-so-great men might have been, or what images of women they created on screen, they were firmly conservative when it came to their own daughters, quick to marry them off. Commercial Hindi film actors and directors launched their sons' filmi careers — but never those of their daughters. It's a telling indicator of how Bollywood actually viewed women in the workplace — a view they did not want to expose their daughters to.
Continue Reading with Magzter GOLD
Log-in, if you are already a subscriber
Get unlimited access to thousands of curated premium stories and 5,000+ magazines
READ THE ENTIRE ISSUE
January-February 2019
STIRRING UP CONVERSATIONS
Verve
EVERY MAN FOR HIMSELF
Verve
THE HOTTEST CHILL IN FRANCHISING
Entrepreneur
THE TOKYO JOB
Bloomberg Businessweek
PEOPLE ARE NOT DATA
Entrepreneur
The Pollution-Busting Drones Of Krakow
Bloomberg Businessweek
THE FOUNDER & THE IDEA MAN
Entrepreneur
The One Who Got Away
Bloomberg Businessweek
FRANCHISING'S FOUNTAIN OF YOUTH
Entrepreneur
Ready to Rock
Bloomberg Businessweek
You Can't Control Everything
Entrepreneur
Modi's Economic Mess
Bloomberg Businessweek