This was my second Detectival and I was filled with high hopes of finding something interesting – after all, the area is rich in history going back to the Romans and beyond.
I chose Field 12 as prior research showed its proximity to a nearby Roman villa. It was definitely worth a go, although other information indicated that the field had not been ploughed in 30 years, having been pasture for all that time. That was a slight negative for me, as very old artefacts could possibly be lying quite deep due to the soft clay – heavier items should theoretically sink slowly into the clay and mud through time. As with all such theories, this one can require some amending when you see flints that are millions of years old lying on the surface. However, the find of a 1920 dated penny at seven inches depth suggested that the theory might be correct here and logic told me that older artefacts could therefore be well below this depth.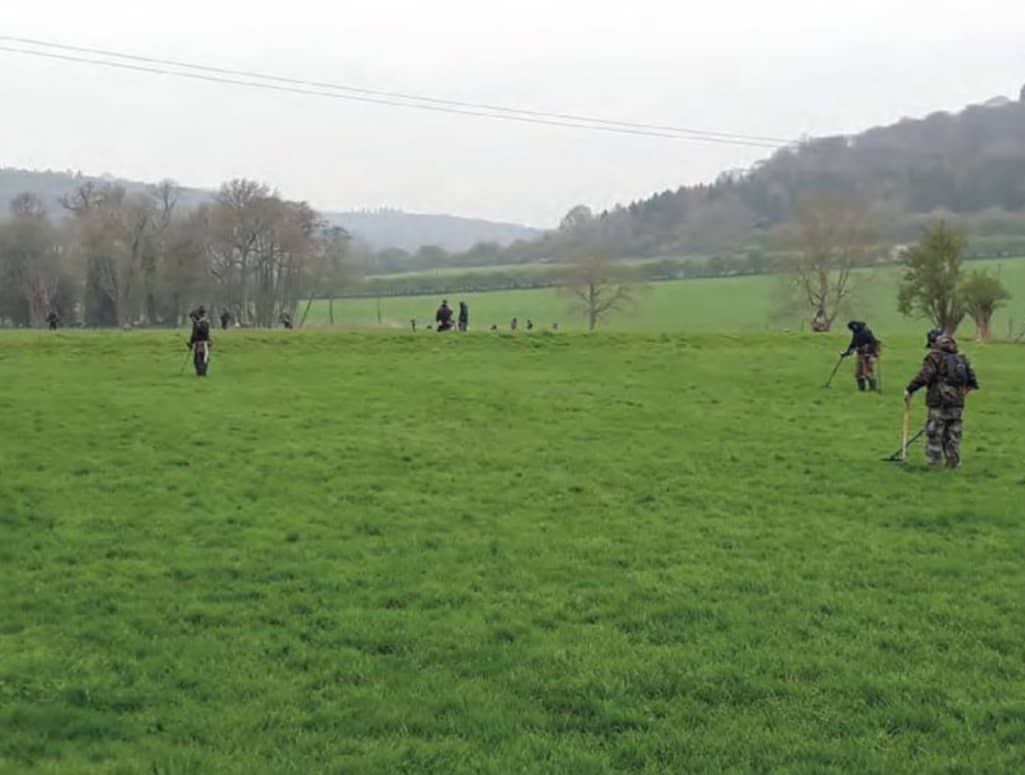 Never Discouraged
The wonderful positives of this hobby are that you never know what will be found on a day out detecting – you aim for one type of artefact and others soon replace that, as the nature of finds can be so very random and unexpected.
On the day in question, I was fortunate to find a cross section of history and long-ago events that had taken place over the yea