Very few examples have ever been found, although a similar pair was unearthed many years ago as part of the contents of a high-status Bronze Age grave in Northern Germany. There have also been a few examples located here in Denmark, mainly in the last century during extensive bog-digging activities.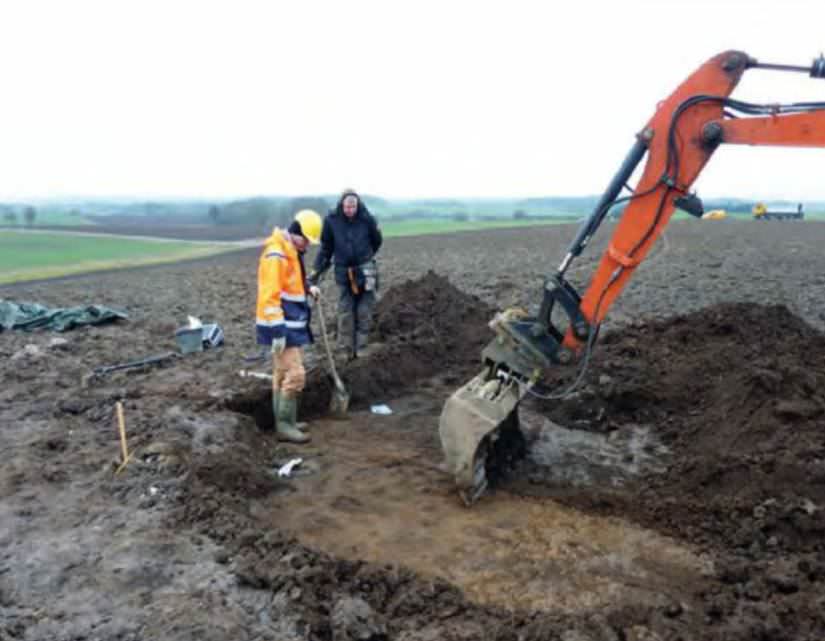 Strange and Mysterious
This is my story concerning the discovery of more examples of these strange and delightfully mysterious rings. In March 2017 I was out searching with my XP Deus on a very large field – I made my way over to a far corner where there was a little ridge. The photo above shows the field with the ridge prior to being ploughed. Although it was snowing gently and was bitterly cold, the ridge was a superb point from which to observe the magnificent surrounding scenery with a stunning view down to the local fjord.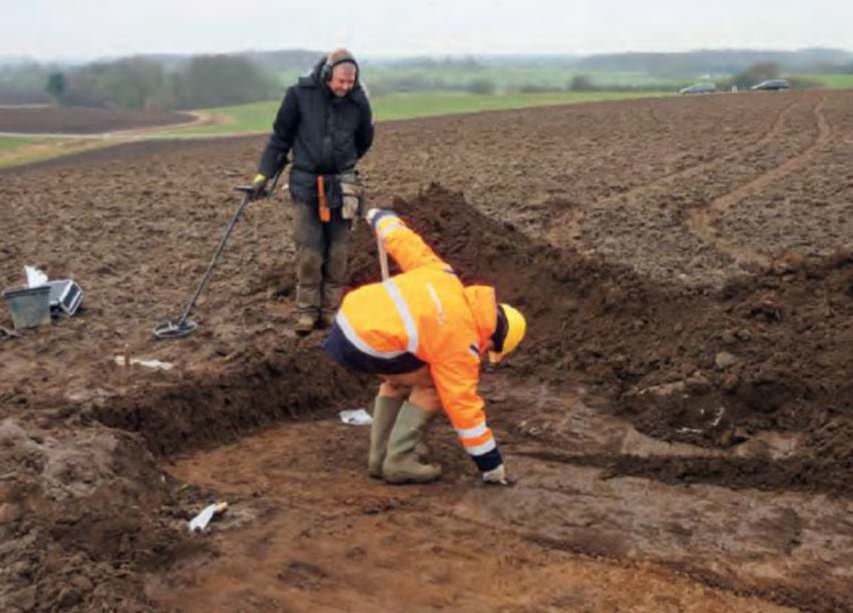 As I approached the ridge I received a faint signal and this led to the discovery of a small, green patinated section of bronze sheeting (Fig.1). I re-checked the hole and there were still several other very clear signals. I was starting to get quite excited, as it was obvious that the bronze piece rec