The air was full of anticipation as we were about to detect a new permission for the very first time.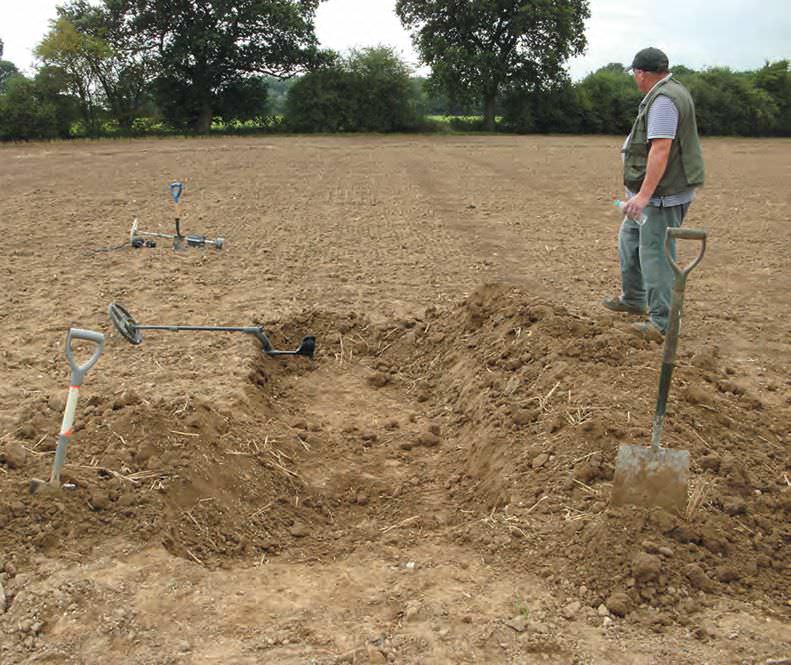 Dave started straight away at the entrance, while I plodded somewhat further on over to the far end. After an hour or so, the day looked as if it would be a pretty normal one, full of buttons and lead dross. So I decided to change tack and head back over towards Dave to see if he had fared any better.
I was about 50 yards away from him when my XP Deus gave a fantastic sounding high tone with an 87 meter reading. After a quick dig, up popped a lump of once-molten bronze, quickly followed by another. Now, to me at the time, neither looked particularly interesting – they could be just run of the mill lumps from just about anything. However, the next signal revealed something a bit different, it was a large section from the cutting edge of a Bronze Age axe-head!
I immediately called Dave over and showed him my finds, an action which was accompanied by a rather large grin. He was astounded and just couldn't believe what I had found, I showed him the area from which they had been unearthed and we both started working it in a grid like pattern. Soon we were digging up Bronze Age pieces everywhere! We carried on detecting over the next few weeks, adding to the hoard which eventually totalled 89 m