Jedi masters and storm troopers clash once again in the Star Wars chess set from Royal Selangor, pitting the Rebel Alliance against the Imperial forces in the eternal battle of good versus evil. Take your side and battle it out with this physical manifestation of the iconic war of the stars that will challenge your logic and strategic thinking.
The white versus black of classic chess turns into the bright finished pewter of the Rebel Alliance on cool grey porcelain plinths facing off against the dark tinted pewter forces of the Imperial Starfleet, who rest on matte black porcelain stands. The battle takes place over a tempered glass board, where only one side can reign supreme in the end.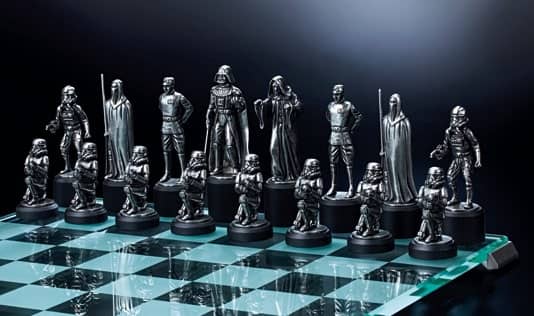 Play with your favourite characters from the beloved film series, with chess pieces in the shape of Darth Vader, Luke Skywalker, Princess Leia, Han Solo, Chewbacca, C-3PO and the lovable R2-D2, as you calculate your next best move to call checkmate on the opposing side.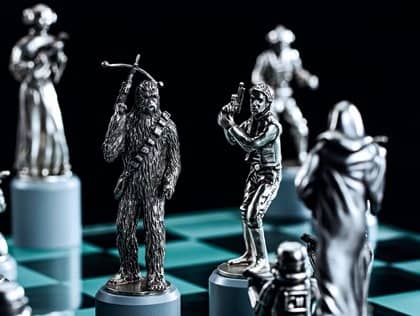 For fans of the biggest sci-fi film franchise, the Star Wars chess set from Royal Selangor is a great collector's piece, and lets the legacy of the se