Size of the spa: The Nirvana Nature Cure campus is spread across 6 acres of landscaped gardens where amenities include over 35,000 square feet area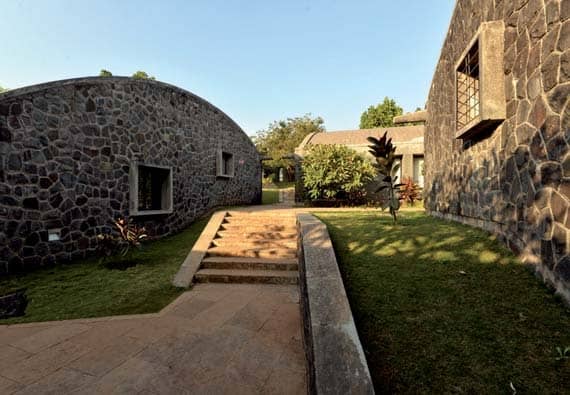 Time taken to complete construction: The first phase took two years, and a further 18 months to finish the interiors and install over 50 machines and equipment.
Owner: Jayshree Parekh and Paresh Parekh. Architect and interior designer: Madhav Joshi and Ketki Nikhil Jadhav.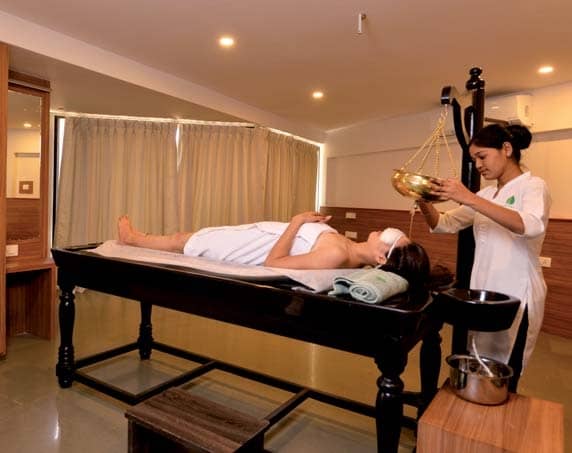 About the spa: Away from the city, Nirvana is nestled 2,200 feet above sea level at the highest altitude between Mumbai and Pune. The campus stretches across 6 acres of flora and fauna in the historic hill town of Talegaon which helps to connect with the spiritual side. At Nirvana, you can experience a life-enriching health break. The wellness programmes offer solutions for detox, stress and burnout. Therapies from Eastern and Western traditions promote wellness as a harmonious integration of body, mind and spirit.
The entire 35,000 square feet built up is constructed on load-bearing stone walls having attractive basalt random dressed stone masonary gable wall