GIRL POWER FIGHTING FOR OUR SHEARING SHEDS!
Woman's Day Magazine NZ
|
July 20, 2020
With the shearing season steaming ahead at full throttle, there's been a changing of the guard on our farms
The humming of the shears sounds the same, as does the bleating of the flock about to get a haircut. The work ethic remains high and the bustling nature of sheep shearing hasn't changed a bit.
But for some shearing sheds out the back of NSW, there's been a changing of the guard in the past few years in this traditional and almost exclusively male domain.
Gone are the local barrel-chested roustabouts who try to ease the back-breaking burden on the shearers. Gone are the greyhaired wool classers who silently stretch the fibre before piling it into bales. And gone too is the gentle echo of country music to pass away the time.
In its place has come in-your-face, rock'n'roll millennial wool classers and roustabouts that have swapped thick denim for exercise pants as the unintentional canvas for their lanolin art.
Yep, the girls have taken over the sheds – and the blokes could not be any more impressed.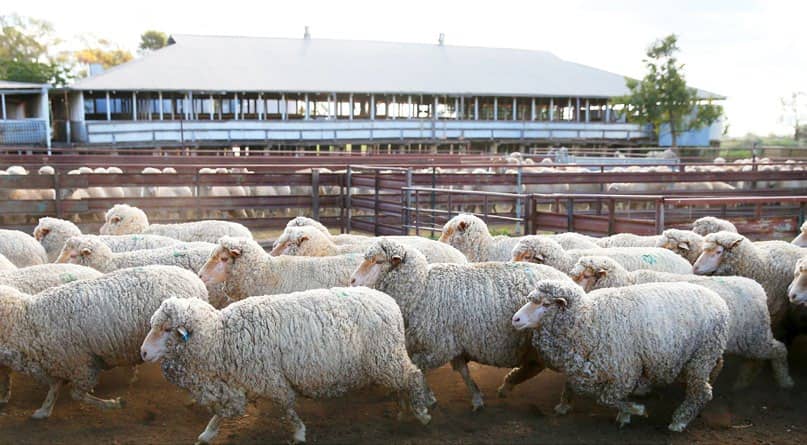 Take Mullengudgery Station, a family-owned, 16,000-hectare sprawl near Nyngan in northwest NSW, which has produced some of the best wool in the country for almost 100 years.
You can read up to 3 premium stories before you subscribe to Magzter GOLD
Log in, if you are already a subscriber
Get unlimited access to thousands of curated premium stories, newspapers and 5,000+ magazines
READ THE ENTIRE ISSUE
July 20, 2020