SANITY IS EVERYTHING
True Love|March 2020
Four women share how getting out of the corporate rat race — restored their well-being — and set them on a path to freedom!
VUYO DLAMINI, 32, a former magazine writer is now the owner and creative director of Tintfo le Tinhle — a Joburgbased store that sells an eclectic mix of beautiful items.
My biggest motivation: "At my very core, I'm tenacious and found that this spirit wasn't celebrated in most corporate places. During a media trip, my reaction to a racist incident – which went against everything I believed in – fast-tracked my decision to become self-employed. I first needed to heal, so it took me a year-and-a-half to establish the store. In hindsight, this was the best decision ever because, now, as a mom, I'm able to dictate my hours and that allows me to determine my quality of life. From witnessing me make bold career choices, I hope that as my daughter gets older, she'll remember me as a woman who pursued what she loved. Whenever the going gets tough, and I find myself tempted to return to corporate, the lessons I'd like her to draw from my life always bring me back to my senses. What I appreciated about being a travel writer, in my past life, was that it opened my eyes to the beauty of various cultures and how people express themselves through art and clothes. I'd always wondered how I'd capture all these lessons in a setting — which led me to buying beautiful items during my travels and housing everything under a boutique setting. That's essentially how my store came about.
Lessons learnt: I'm not fearful of hitting rock bottom doing what I love. In a job, one gives so much to help build someone else's dream. There are days when I stress about reaching a daily sales target, then a new customer will randomly walk in and buy items that far surpass the sales goal I'd set for myself that day. There's no way corporate would have given me such opportunities to exercise my faith. Also, witnessing how money isn't this limited 'thing' that only lands in my bank account once a month has been a real eye-opener. As an entrepreneur, I've come to know money as a rubber band that can stretch as far enough as possible — provided I respect it."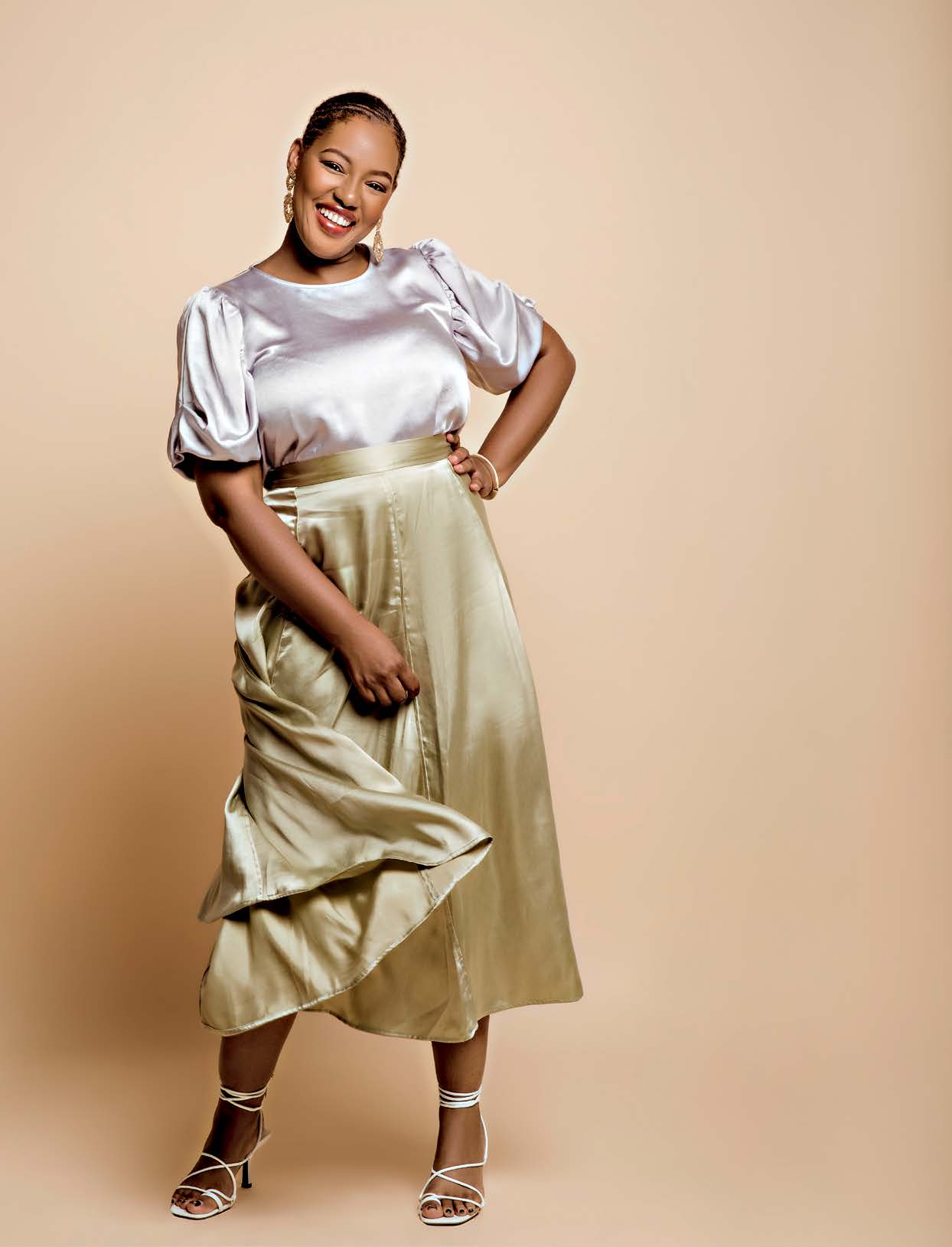 MAKGOMO MATSHABA, 36, was a call centre team leader at a bank but left it all behind to be a nursery school teacher. She now owns and runs Marang Montessori Pre-school in Soweto.
You can read upto 3 premium stories before you subscribe to Magzter GOLD
Log-in, if you are already a subscriber
Get unlimited access to thousands of curated premium stories and 5,000+ magazines
READ THE ENTIRE ISSUE
March 2020