MOB RULE
PC Gamer US Edition|July 2020
Conquering EMPIRE OF SIN's Chicago as AI Capone
It's not an easy job, working for a prohibition-era Chicago mob boss. Empire of Sin lets you recruit and nurture a gang drawn from a pool of 60 crooks, all eager to make a name for themselves—and a buck or two— in the criminal underworld, but I suspect they would have had second thoughts if they'd known what was in store for them when I slipped into the shoes of the infamous Al Capone.
Capone's one of 14 playable mob bosses, some invented, some historical, and some even related to members of the team—like Elvira, a 70-year-old brothel owner based on John Romero's great-grandmother. It's a cast with a lot of big characters, and it features a level of diversity that you don't usually see in prohibition-inspired fiction, though it's one that's actually more true to life.
Just doing a spot of interior decorating, don't mind us.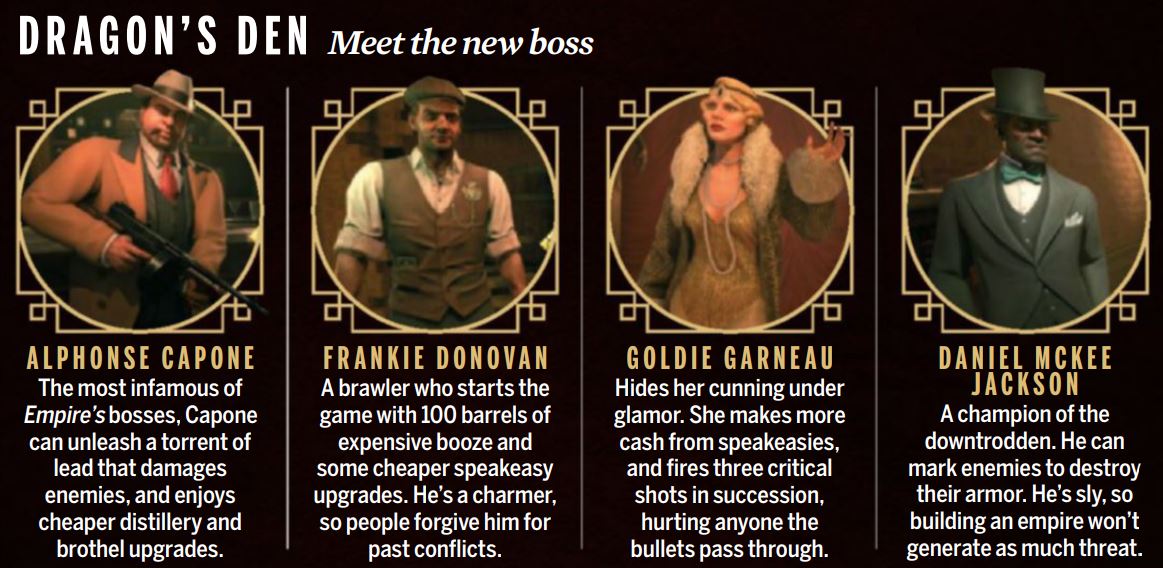 "I do think it was a significant design challenge," says game director Brenda Romero, who also has a family connection to one of the bosses. "Like, hey, we would like to have a 70-year-old woman as a boss. You know what? Why not? And it's especially important, as it's a nod to John's heritage. His grandmother and great-grandmother before that were the absolute matriarchs of the family. But that's a challenge because this is a combat game and you're pretty hardcore."
A CLOSE QUARTERS SCRAP IN A FILTHY ALLEY IS NOT AN ELEGANT THING
Despite her age, Elvira can handle herself pretty well, and she needs to, as bosses play a big role in gang warfare thanks to their unique abilities. She can use drugs to control minds, for instance, while Capone can spray a sizeable area with lead, suppressing and damaging anyone trying to move. Equally as impressive is his ability to keep sucking on that cigar even while he's beating a man to death in the park with a crowbar.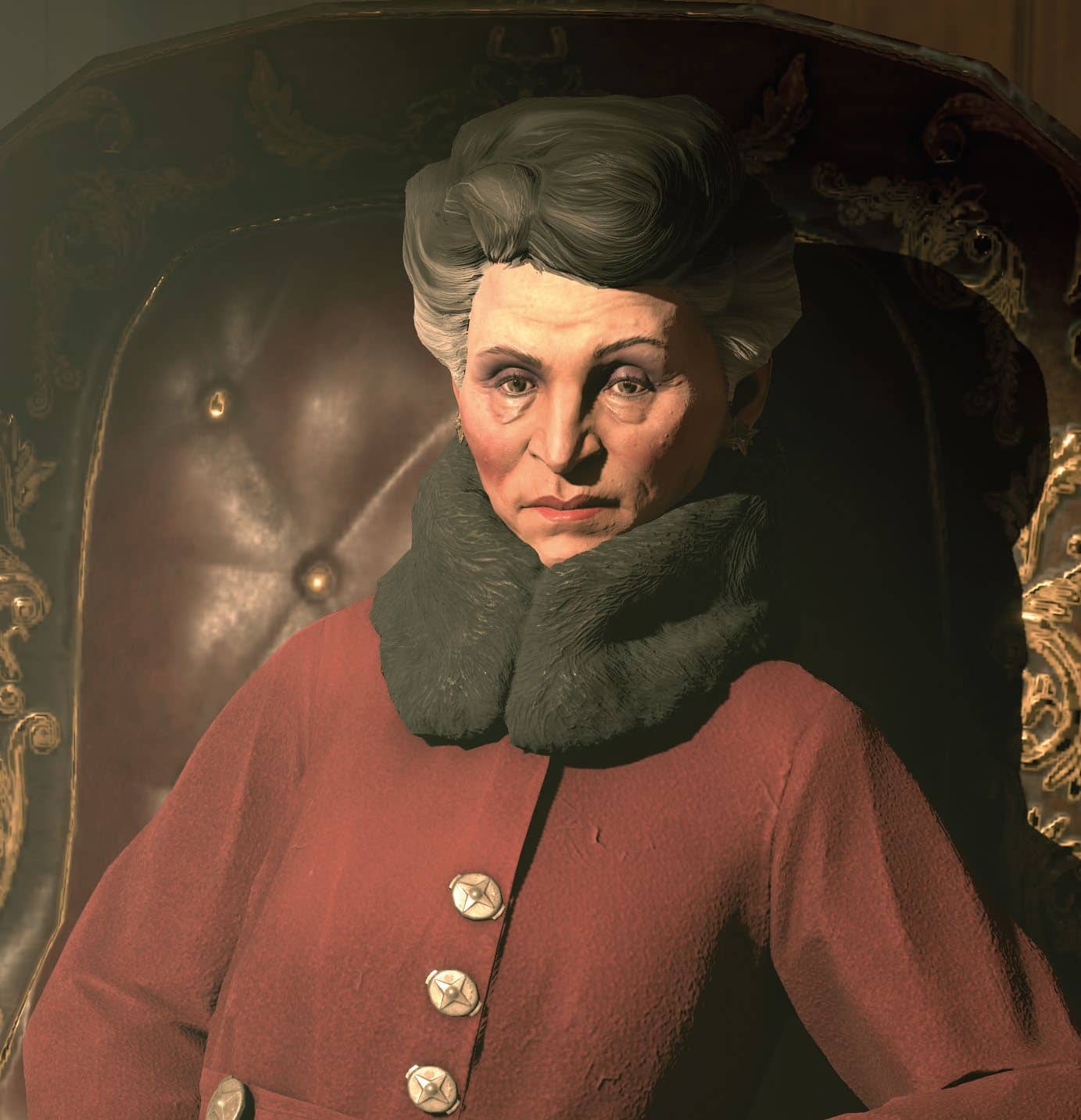 John Romero's great-grandmother means business.
ODD JOBS
Having played some of the early game last year, I was dropped into a later save with several rackets up and running and a bunch of gangsters ready to do my bidding. I had cash, I had booze, and the future was looking bright. Ten minutes later, two of my gangsters were riddled with bullets and in critical condition.
Though it's a strategy game, Empire of Sin dips into RPG territory. There are classes, talent trees, special traits, color-coded loot, and plenty of missions and side quests. As my gang sauntered down the streets of Chicago, which can be pored over from the strategic world map view or explored close-up, we encountered a bloke with a missing wallet, and a few seconds later we were in combat with the thugs who'd pinched it.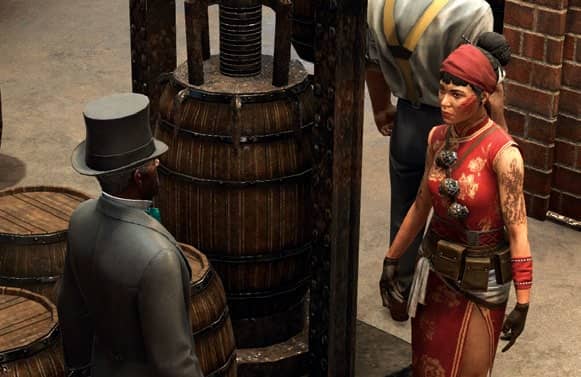 A scrap in an alley is not an elegant thing, especially when there are six people fighting and only one dumpster for cover. Everything is real-time with pause until combat begins, at which point it becomes turn-based and more evocative of XCOM. It's all cover and hit percentages and praying to the gods of RNG. This time, they were ambivalent, letting us get through it alive, but with some bad injuries. I'd only just started, but half of my gang was going to be out of commission for a whole year.
The severity of the combat is a more recent addition. At the end of fights, gangsters used to immediately get all of their health back, but now they're at risk even when they're not in critical condition, as health takes a lot longer to regenerate. It pays to employ some doctors in your gang, then, and they're just as capable in a scrap as any other goon on the mean streets.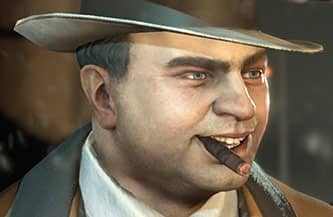 "Originally, we wanted to reduce the amount of minding the player had to do with the crew," principal combat designer Ian O'Neill explains. "But it also reduced the strategic choices that the player had to make after combat." Med packs, doctors, and a trip back to the safe house will get your gangsters back in tip-top shape, but the risk is heightened just enough so that the outcome of a battle isn't as simple as winning or losing—you can definitely have pyrrhic victories.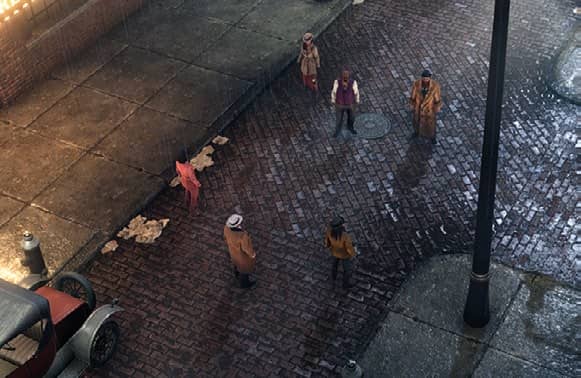 CRIMINAL PAST
So while the random diversions where you lend someone a hand or get into an impromptu fight seem inconsequential, they can still leave a mark. Maybe you'll end up having to deal with the cops or, like me, lose some key members of your gang. Then there's the more story-driven missions—stuff connected to specific bosses and characters. You could think of them like companion and personal quests to get involved in.
You can read up to 3 premium stories before you subscribe to Magzter GOLD
Log in, if you are already a subscriber
Get unlimited access to thousands of curated premium stories and 5,000+ magazines
READ THE ENTIRE ISSUE
July 2020