DEAD ON ARRIVAL
PC Gamer US Edition|July 2020
Capcom breaks its streak with RESIDENT EVIL 3, a half-baked remake that falls flat in almost every respect.
The Nemesis' hideous new look is a winner, at least.
When I first encountered the Nemesis in Resident Evil 3, a monstrous bio-weapon sent by the Umbrella Corporation to hunt and kill protagonist Jill Valentine, I felt my pulse rise. This towering stack of ugly muscle can move alarmingly fast, snag you with a pair of slimy tentacles, and even use weapons, including a colossal rocket launcher. You can outrun the Tyrant in the Resident Evil 2 remake fairly easily. Wait for a gap to open up, then slip through it. The worst he can really do is give you a firm slap. But running can't save you from the Nemesis.
It stalks you relentlessly through the zombie-ravaged streets of Raccoon City, and always feels one step ahead of you. Seeing something that big and scary move so quickly is really unnerving, and for this first hour or so, I was starting to think this might be the scariest Resident Evil game ever.
Character animation is top notch, but the story's weak.
At this point I assumed Resident Evil 3 would be one long, tense game of cat and mouse against a dynamic and unpredictable enemy—and I think that's what lots of fans will have been expecting going in. But, sadly, that's far from the case. That first run-in with the Nemesis is not only more scripted than it first appears, but basically a one-off set-piece in disguise. And for the remainder of the game the creature is promptly relegated to cutscenes and pedestrian boss battles, which is deeply disappointing. All the dread built up by that first encounter quickly dissipates.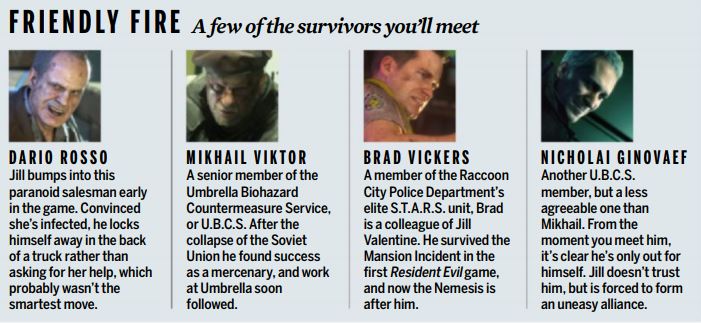 DEAD WRONG
Replay that initial meeting with it, and you'll notice that the Nemesis always appears in the same places at the same time, which swiftly shatters the illusion that this is an intelligent killing
machine with a mind of its own. It feels like it's always one step ahead of you because it literally is, set to spawn when you reach certain parts of the level. Every time you approach a certain gate, it appears at the top of it—even if it was way behind you just a moment before—which just feels disappointingly clumsy. I wasn't expecting Alien: Isolation levels of reactive AI from Resident Evil 3, but I'd have liked at least something to chew on. It's frustratingly half-baked, and so, unfortunately, is the rest of Resident Evil 3.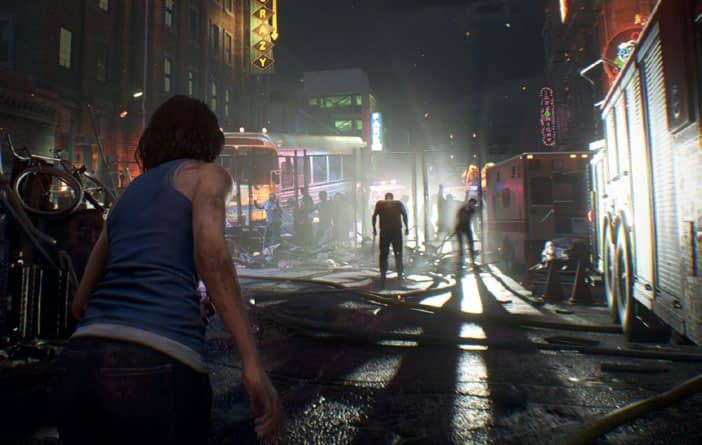 You can read up to 3 premium stories before you subscribe to Magzter GOLD
Log in, if you are already a subscriber
Get unlimited access to thousands of curated premium stories and 5,000+ magazines
READ THE ENTIRE ISSUE
July 2020