BREEZE BLOCK
PC Gamer US Edition
|
September 2020
MINECRAFT DUNGEONS is a lightweight dungeon crawler that keeps the sandbox's playful humour.
I'm in a dark crypt, surrounded by skeletons and creepers. I'm blasting mobs with my firework arrows which explode into a cloud of colorful sparks, dual-wielding sickles that freeze enemies, and harvesting the souls of the fallen to power my laser cube that obliterates everything in my path. Throughout this whole spectacle, the llama I've summoned keeps charging head-first into mobs in a throw of spitting rage. It's ridiculous, and I'm enjoying every second.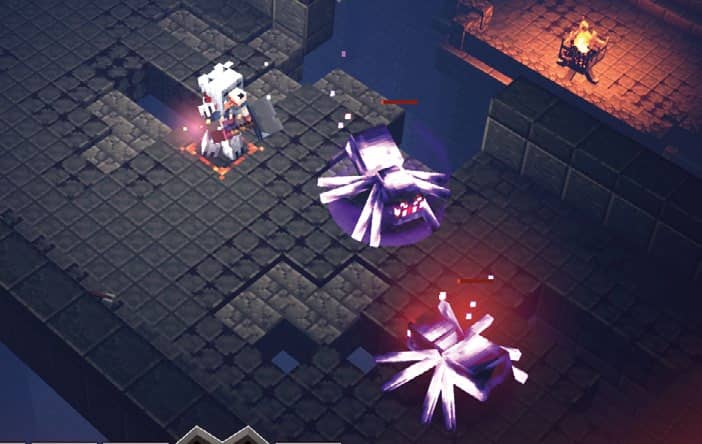 It's safe to say that Minecraft Dungeons doesn't take itself too seriously. It's set in the same universe as its sandbox predecessor, but there's no crafting or building in his world. It's a dungeon crawler that challenges you to furiously hack-and-slash your way through hordes of enemies with an arsenal of fun enchantments and items. I've cleaved a swathe through hordes of slime cubes, shot a mass of burning (and exploding) arrows at spiders, and gone toe to toe with sinister, teleporting Endermen. It's bombastic, frantic fun, and it offers four-player local or online co-op so your friends can get in on its blocky brawls too.
The story is fairly straightforward. The main villain is the evil ArchIllager who finds a powerful artifact called the Orb of Dominance, and seeks revenge on those who shunned and bullied him. He's gathered an army of familiar Minecraft foes to take over the world, and your party must stop him. Occasionally you'll be tasked with freeing captured villagers as a challenge within a level, but the story is mostly just a reason for mindless brawling. Although, it does have a grand Lord of the Rings-inspired narrator who introduces the goal of each level—a nice touch.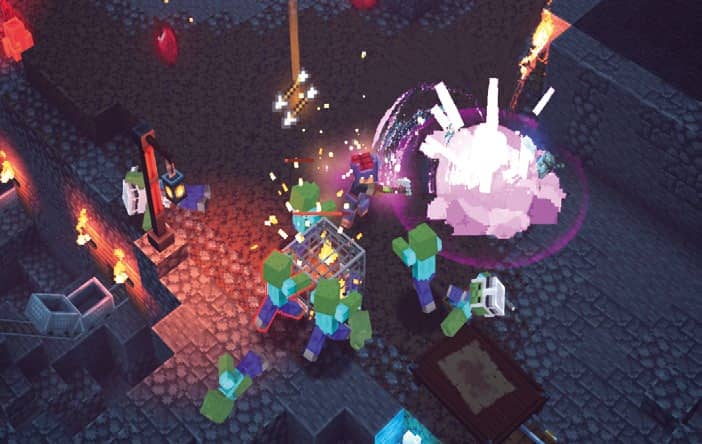 The world of Minecraft Dungeons has been given a glorious glow up from its sandbox counterpart. There are a handful of different biomes for you to choose from, including woodland, mine, swamp, temple, and canyon areas, each with their own loot drops and enemy types. One of my favorites is Fiery Forge, where glowing red lava cascades into the lower layers of the level. It looks amazing against the blue-infused iron walls of the forge.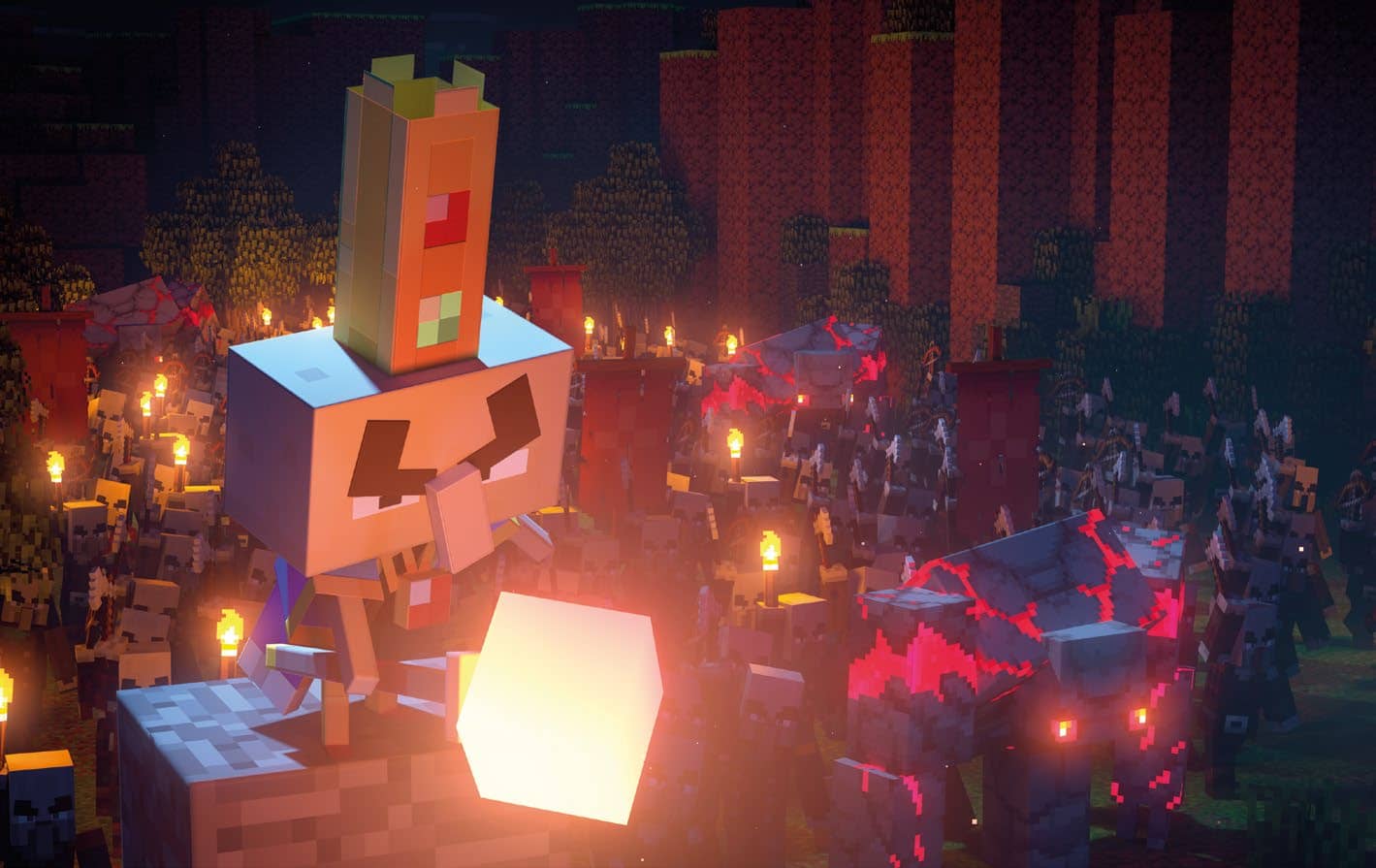 It's also refreshing to see Minecraft's world from an isometric perspective. In another level, Redstone Mines, you can peer down the mine shafts and watch pulleys lift out the glowing Redstone, giving the level a great sense of depth and character. Minecraft Dungeons catapults the blocky world to new heights. It's like looking at Minecraft with a load of visual upgrade and ray-tracing mods on—with the bonus that it won't fry your computer.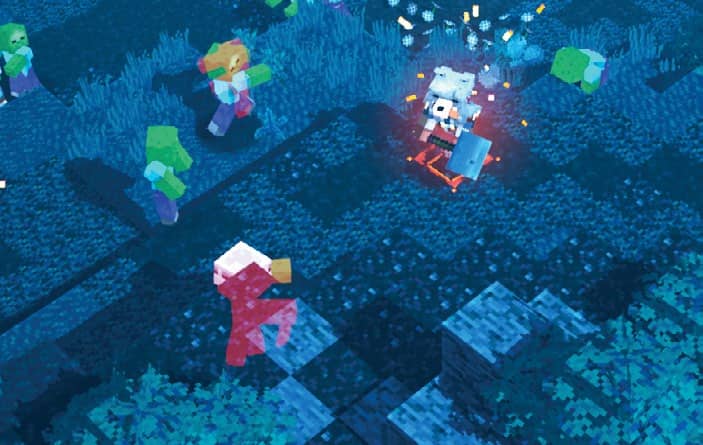 HIP TO BE SQUARE
You can read up to 3 premium stories before you subscribe to Magzter GOLD
Log in, if you are already a subscriber
Get unlimited access to thousands of curated premium stories, newspapers and 5,000+ magazines
READ THE ENTIRE ISSUE
September 2020