Norman The Conqueror!
Tottenham Hotspur Publications|Spurs v Norwich City, FA Cup
Norfolk-born and bred, Maurice Norman started his illustrious career with norwich city before going on to become one of our all-time greats.
A League championship and FA Cup 'Double' winner in 1961, the defensive rock made 411 appearances for us between 1955 and 1967, adding the 1962 FA Cup and the 1963 European Cup Winners' Cup to his list of honours. In this fascinating Q&A, Maurice – now aged 85 – talks us through his Spurs career…
How did you first get into football all those years ago? Did Norwich sign you after a scout had watched you play for Norfolk Schools?
Maurice: "I always 'knew' I would be a footballer. I know most boys want to be the next Greaves, Pele or Best but I had a feeling deep inside that nothing else would do for me. I played for my school and a local club called Wymondham Minors. I was tall and big for my age and so had an advantage over the other boys. Also, I lived in a small village called Mulbarton with a large village common where I spent hours of my life kicking a football about with my pals. I even played truant from school just to be able to play on the common! Often I played at center-forward and inside left and I was spotted by a Norwich City scout when playing in the final of a cup with Wymondham Minors. I scored two goals that day at inside forward."
When did you find out about Spurs' interest?
Maurice: "When I was called into Tom Parker's (Norwich manager) office. He advised me to take the offer - a transfer fee of £18,000 plus a swap with Johnny Gavin. Tom said he needed transfer money to build floodlights as at the time, Norwich did not have any. It was a complete surprise to me. I was enjoying playing for Norwich and my Dad was always watching me from the terraces."
Was it a surprise, as you'd only played 35 games for Norwich?
Maurice: "As I said, a complete surprise. I felt a little anxious. Would I be good enough? It was strange to be leaving the village and the countryside, but I was also excited about the future."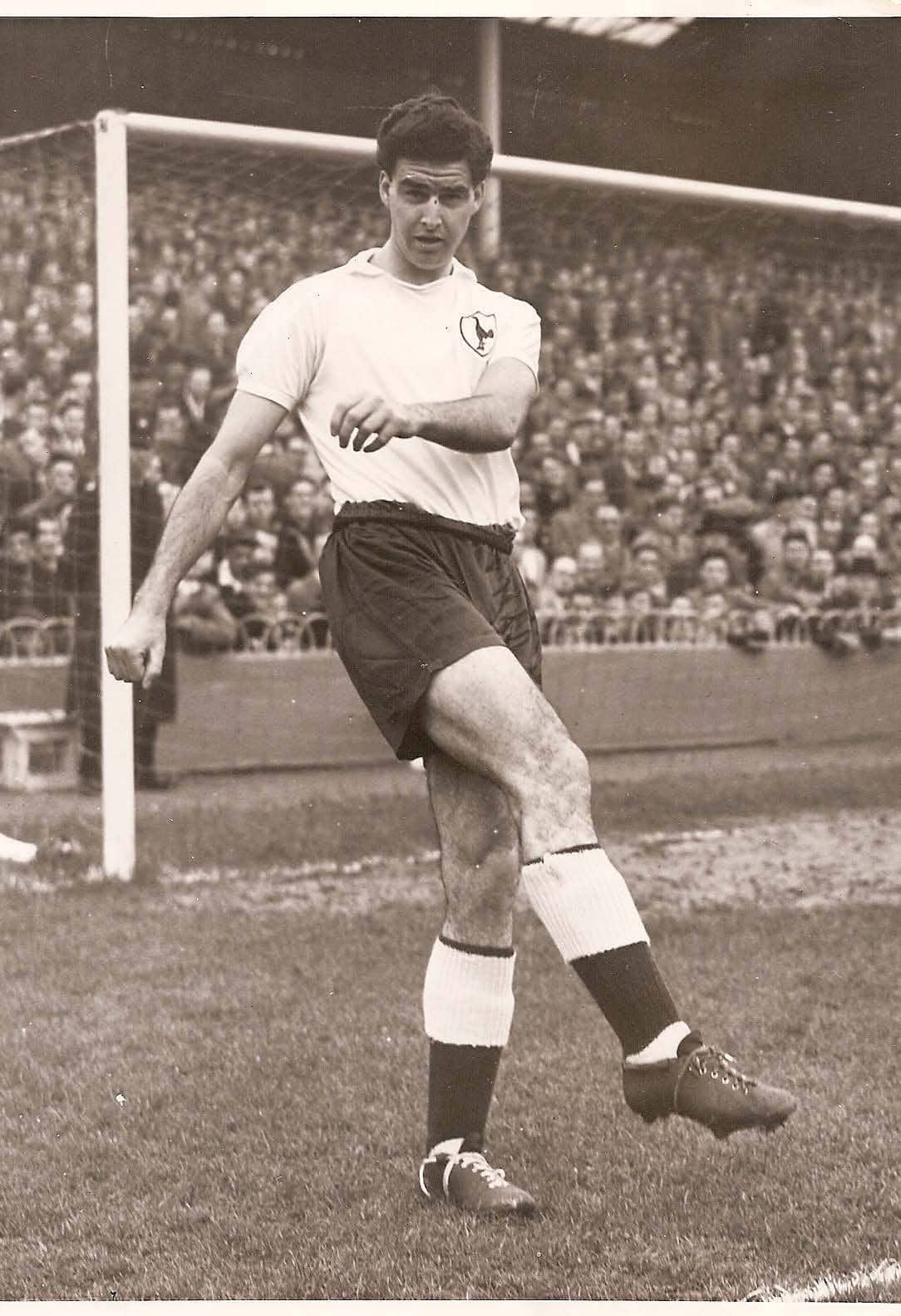 Your debut was against Cardiff City at home on November 5, 1955. Can you remember that day? How did it feel to pull on our famous white shirt for the first time?
Maurice: "It was my first visit to White Hart Lane and I had to travel up by train, then catch a bus and find my way to the ground. Until then, I had never been to London and it was very strange finding my way around. Then, when I walked into the dressing room for the first time and saw the other players, many of whom were internationals, I really wondered what I was doing there! I was so overawed by the players around me. They all shook hands with me and wished me well. I changed beside the legend that was Ted Ditchburn, one of the greatest goalkeepers of all time and a true gentleman - we kept in touch until he passed away. Eddie Baily was also in the team that day."
Can you remember what it was like when Bill Nicholson took over as manager in October, 1958? How did the players feel about that?
You can read up to 3 premium stories before you subscribe to Magzter GOLD
Log in, if you are already a subscriber
Get unlimited access to thousands of curated premium stories and 5,000+ magazines
READ THE ENTIRE ISSUE
Spurs v Norwich City, FA Cup