FLO Mirtain
I Don't Even Have My License Interview
Yo, Flo, what's up? Are you happy to be back in Lyon after that long trip in Asia?
I am good, chilling. Just got back and I'm getting ready for the French winter. The Asia trip was sick. It was a good way to end up this year, for sure. First time I've been to Japan, which has been a dream since I was a little kid. I loved it, but I have to say it was pretty hard to skate there.
Congrats on getting on Habitat. You're about to release a welcome-to-the-team part. How was filming for that compared to your Tricolor part?
Thanks! Yeah, I am super stoked on it. Habitat has been one of my favorite companies since I started skating. I want to thank them for having my back since Cliché went down, especially Marius Syvanen and Mark Suciu. I know they did a lot for me. I filmed this part with my homie Vincent "Bist" Jugnet over the past year. At first we were just stacking footy—no real plan at the beginning—and at some point Brennan Conroy from Habitat asked me if I was down to release an introduction part. I was stoked and super down to do it, for sure. So it is kind of similar to how the Tricolor part happened. I just filmed this one in Europe and the Tricolor one was filmed in LA. I'm not sure if Franky Villani and I were initially supposed to have parts in Tricolor. We were filming for a team montage that was supposed to be in PJ's part and I guess we both ended up having enough footy for a part. So both of them happened kind of naturally, which is sick. It's less pressure in some ways. You´re not worrying about deadlines and stuff.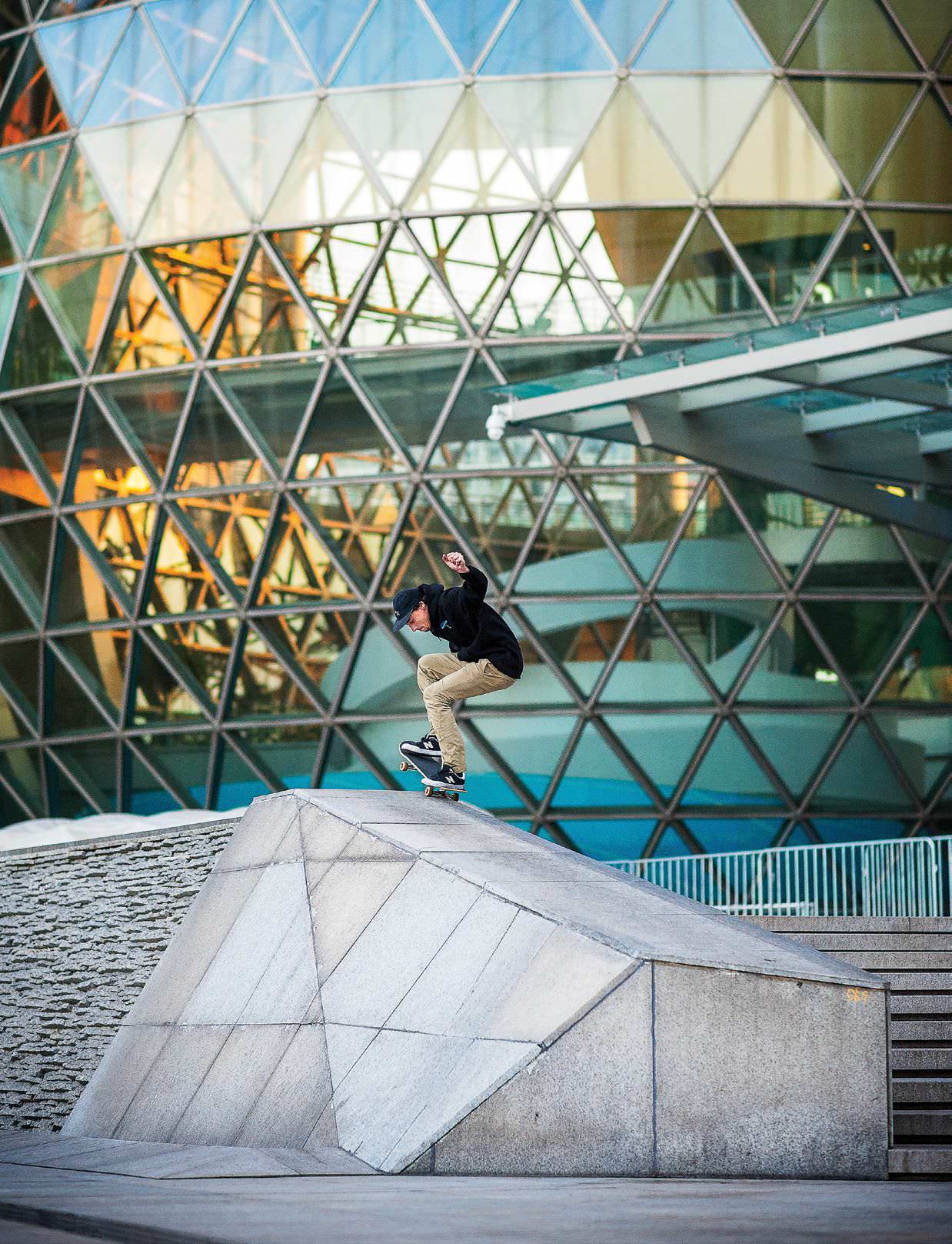 Is skating in the US a lot different than skating in Europe?
Yeah, 100 percent, especially in California. The East Coast is little bit different. The vibe is more similar to Europe. But in LA, you have to get a car. Sometimes you have three hours of driving just to get kicked out of a spot which is already a bust 'cause everything has been done on it. Here in Europe, I never have to drive. I don't even have my license. You can just cruise from spot to spot with your crew and if something cool happens, you film it. It makes the process easier, more spontaneous. And maybe because I am from here, but I care less about getting kicked out.
I can just come back whenever I want.
I know board graphics are important to you. How was it to work on a new one with Habitat? What was the inspiration?
I kind of trust them on that. I am a big fan of Joe Castrucci's artwork, so I was already stoked that he was gonna design it. I just submitted them the idea of the Lyon's Hotel de Ville plaza's pyramid statue. I skate the spot pretty much every day, so I thought it would make sense to have a graphic with it, especially since they're trying to shut the spot down. We've tried to keep it alive and I think it's gonna be good, though.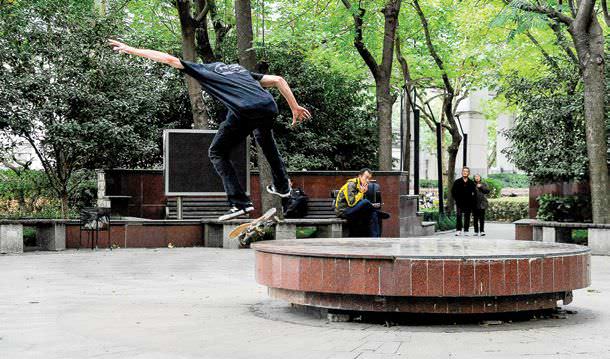 Growing up skating in a small town in France, how did you discover skateboarding?
You can read up to 3 premium stories before you subscribe to Magzter GOLD
Log in, if you are already a subscriber
Get unlimited access to thousands of curated premium stories, newspapers and 5,000+ magazines
READ THE ENTIRE ISSUE
February 2018