Do What Needs to be Done and Change
Heartfulness eMagazine|May 2020
The guru of change management, DR ICHAK ADIZES, shares some thoughts on how to make the most of the current world crisis and prepare for the future – as individuals, families, companies, nationals and humanity as a whole.
Humanity is facing a major challenge with the coronavirus crisis. It is estimated that millions of people might die worldwide. Beyond those who will die, scientists predict there will be many more millions of sick people who will not be productive for some time, until they recuperate.
This prediction is based on the estimate that between 50 to 70% of the population will get sick, out of which 80% will have a mild flu-like sickness, 17% will be very sick and hospitalized but will recover, and only 3% will die. They will be those with compromised health and the old.
One does not have to be a rocket scientist to realize that 20% of the population of any country going to hospital will lead to the collapse of the health delivery system, and it will be a challenge to bury or cremate 3% of the country's population.
But that's not all.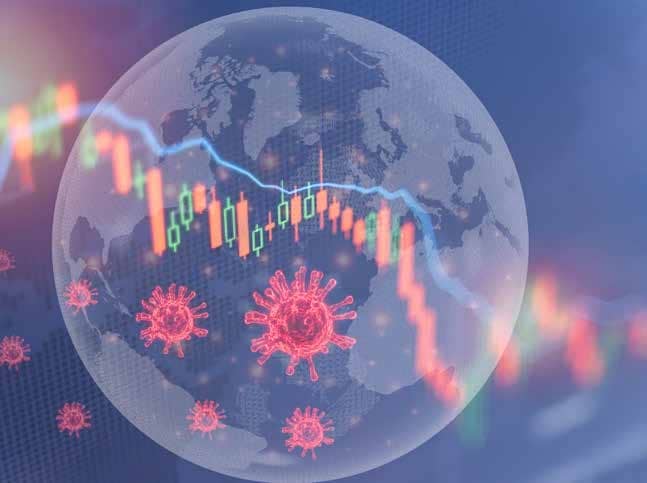 With 80% sick, 17% feeling like they will die any minute, and 3% actually dying, it will cause a major reduction in active customers and, thus, consumption. When people experience fear, they are not inclined to separate themselves from their cash. Furthermore, people sheltering at home to avoid getting sick will lead to a stoppage in factory production and delivery from logistics companies. As revenues shrink, companies are going to fire part of their workforce, and all these changes cumulatively will cause the health crisis to result in an economic crisis, heading to recession and predictably depression. Ah, not necessarily so, some might say. The government and the central bank will pump cash into the market to stimulate the economy, as they have done in the US in trillions of dollars.
This will not work because, no matter how much money is pumped in, only a small portion will be spent on the truly indispensable items like food and medicine. People will put the rest under the mattress, and companies in the bank. Why? Fear of the unknown. More money will not bring about more spending. What drives consumption is not how much money you have but how confident you feel, how safe you feel. But when the coronavirus is defeated, that money will eventually be used to buy and invest. It will be put to use. Just imagine those so far unused trillions of dollars entering the market all of a sudden. Potential outcome: serious inflation; The money is already in the market to be used, while to increase supply will take time. While inflation might rule the nest, the government, by now in serious national deficit for pumping those trillions of dollars into the market, will have to increase taxes.
Welcome to the next serious crisis.
You can read up to 3 premium stories before you subscribe to Magzter GOLD
Log in, if you are already a subscriber
Get unlimited access to thousands of curated premium stories and 5,000+ magazines
READ THE ENTIRE ISSUE
May 2020