Outriders
Xbox: The Official Magazine
|
April 2020
The makers of Bulletstorm are back with a shared-world, (slightly) less sweary shooter Dave Meikleham
It's been almost ten years since we last kicked a space mutant genitals‑first into a cactus for a tear‑inducing 'Pricked' Skillshot. A decade on, there's still no other shooter that revels in the sort of relentlessly inventive slaughter that Bulletstorm made its calling card. If you've been pining for Grayson Hunt's monster‑mangling brand of pain, you're in luck. The showboat shooter's studio is back on its own, and ready to make a splash with a new IP that once again excels in creative carnage.
For years, People Can Fly was owned by Epic Games, leading to the Polish studio working as a co-developer on everything from Gears Of War 3 to Fortnite DLC. Now that the team has bought itself out and is once again independent, the leash is off. Freed from Lancer-revving fan service and with a blank creative cheque at its fingers, People Can Fly has created a universe that feels unique and laced with fresh opportunity.
Outriders may share Bulletstorm's love for gory thrill kills and decapitations galore, but there are parallels with a certain Bungie shooter, too. Whether it's the almost carbon-copy menus or tight co-op firefights, Outriders is crushing on Destiny hard. Yet while this sci-fi third-person blaster has clearly taken cues from Bungie's Guardians, it's far from a slavish copy.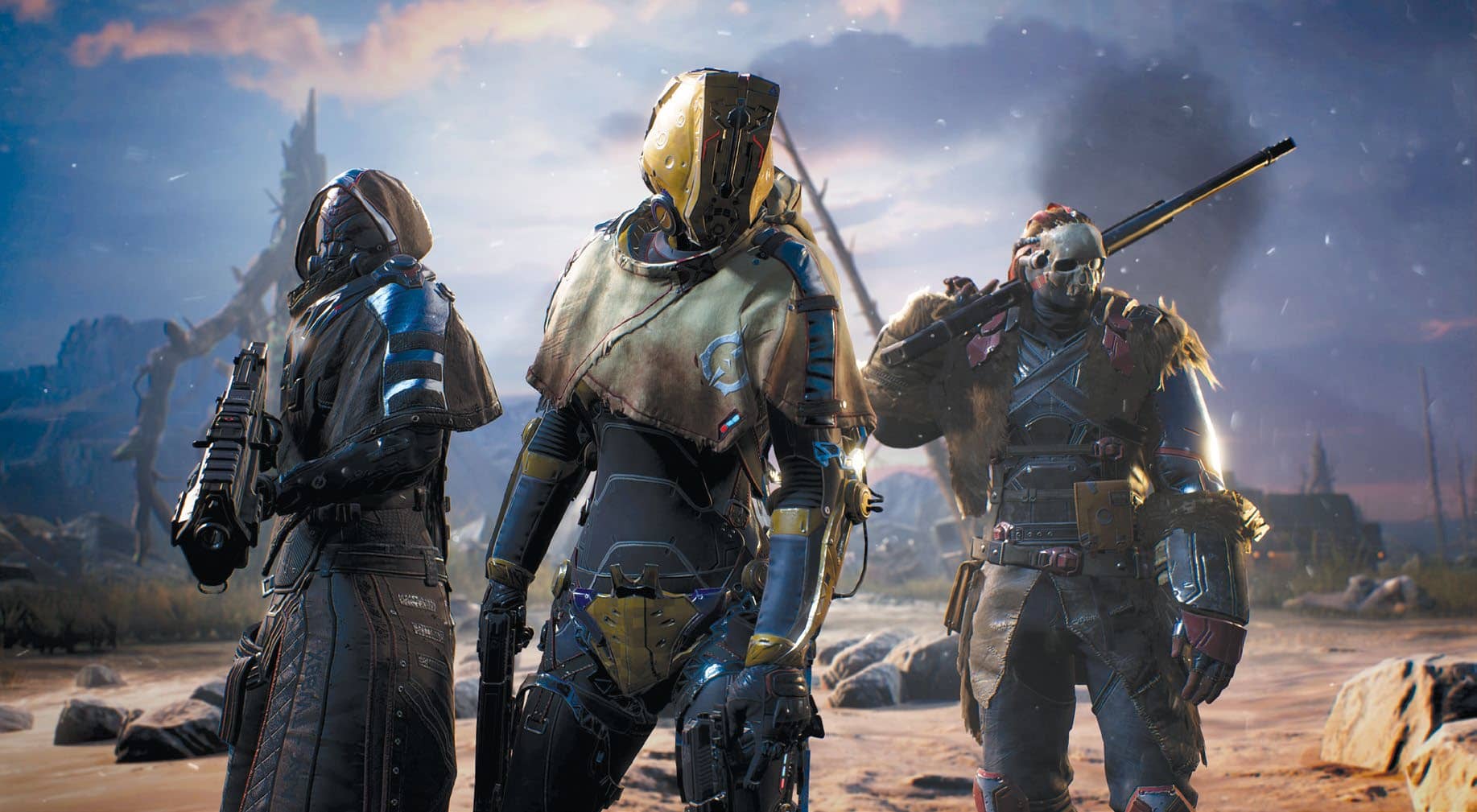 We recently went hands-on with an early build of Outriders at an event in Warsaw, and though certain aspects are a little rough, the potential is clear to see. Confirmed for both the current family of Xbox One consoles and the upcoming Xbox Series X, this is a forward-looking title that takes the studio's esteemed shooter history and drops it into a shared online world spliced with RPG elements.
You can read up to 3 premium stories before you subscribe to Magzter GOLD
Log in, if you are already a subscriber
Get unlimited access to thousands of curated premium stories, newspapers and 5,000+ magazines
READ THE ENTIRE ISSUE
April 2020