Ancestors: The Humankind Odyssey
A CULT CLASSIC GOD GAME HIDES BEHIND AN IMPENETRABLE INTRO
You've got to admire any game that has an intellectual agenda, and that is certainly true of Ancestors: The Humankind Odyssey. Which shouldn't come as a surprise to anyone aware of its provenance: developer Panache is headed by Patrice Désilets, who was creative director of the first Assassin's Creed game and two of its successors.
Ancestors is nothing less than a human evolution simulator, backed up by impressively rigorous (or at least very convincing) scientific underpinnings. So there's no way anyone could accuse the 35-strong indie studio Panache of lacking ambition. Frankly, you can see why: the word 'compromise' clearly isn't in Désilets' vocabulary. Ancestors kicks off with a bravura opening cutscene in which a fish is scooped up by various predators, before being picked up by a primitive ape (your raw material for eventually breeding humans) with a baby on its back. The pair are then attacked by a giant bird, and the baby ape falls to the rainforest floor.
You are then given control of that infant, and told to find somewhere it can hide. In the spirit of rigour, you're met with an interface which offers very little by way of assistance. You can activate the baby ape's senses of smell and hearing (which produce pretty abstract visual effects), and via standing still and looking around, you can use its innate intelligence to identify objects of interest.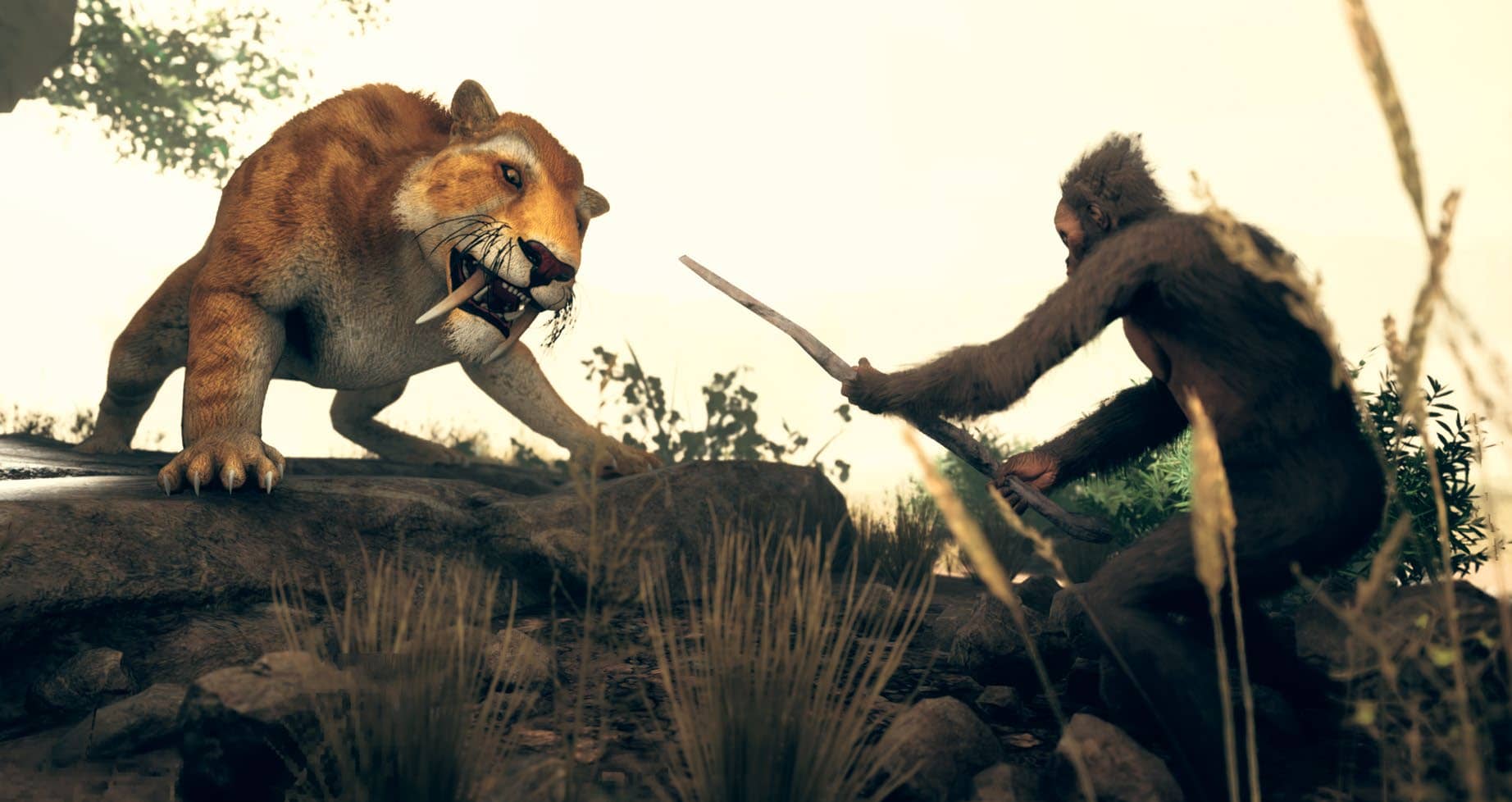 You can read upto 3 premium stories before you subscribe to Magzter GOLD
Log-in, if you are already a subscriber
Get unlimited access to thousands of curated premium stories and 5,000+ magazines
READ THE ENTIRE ISSUE
February 2020