HOW TO MAKE LEARNING MATH FUN FOR YOUR CHILD
ParentEdge|March - April 2020
Dr. Pallavi Rao Chaturvedi, is the Executive Vice President of the Early Childhood Association and the Founder of Brainy Bear Pre-Schools. After years of research in the early childhood learning domain along with her own experience as a mother, she wishes to share the acquired wisdom with other parents. For this purpose, she has recently launched a YouTube channel called 'Get Set Parent with Pallavi', where she addresses common parenting issues and concerns and suggests ways to turn everyday interactions with children into insightful learning experiences.
Dr. Pallavi Rao Chaturvedi
Parents' mindset influences children As children grow older and enter the domain of education, they come across some concepts that they often have trouble grasping. One subject that seems to have many such concepts is Mathematics. Most of us have grown up with Mathophobia. So before we begin the journey of being on the other side of the table and teaching Maths to our children, we must address some of our personal issues with the subject.
Children being the observant creatures that they are, can smell fear very easily. So when we, as parents, view Math as something frightening, children start stepping away from it. Stereotyping and creating a gender bias surrounding Maths is a mistake that many of us make. Statements such as "Daddy will help you with Maths, let Mom help you with English," send out wrong messages. Some self introspection is required in order to make the child open minded about Maths .
The root cause of 'Mathophobia'
After pondering over our own perceptions of Maths, the next step is to understand why Maths appears to be a dreadful tormentor to children. Quite often, we look at Mathematics as a subject that the children need to be taught – in this way, we look at it in isolation from the environment. Mathematics or learning as a whole, when looked at as an isolated domain, becomes difficult to understand. For a young child still in the process of learning to be a part of the environment, grasping something that seems to be away from that environment becomes a tough job. Integrating learning in everyday processes is the key to creating a healthy and fun learning environment. When children learn through everyday activities, not realising that the activities they are taking part in are based on concepts of Mathematics, they tend to enjoy the process.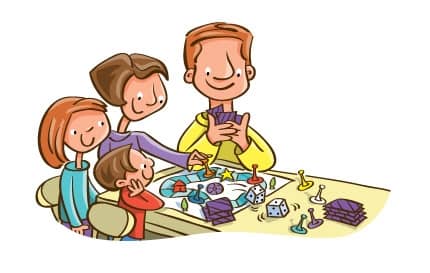 Merging the domains of care-giving and knowledge dissemination and blurring the blurring the boundaries built around various aspects of learning, especially in the early years of a child's life, can prove to be both an impactful and a rewarding process. When the distinctions between play time and study time are done away with, children automatically gravitate towards learning. Integration of learning into fun activities thus yields the best results . Encourage children to help out with chores such as serving equal number of sweets to guests, sorting out items by colour, distributing food articles in a group according to everyone's needs, picking out the correct number of glasses, plates and forks for a certain number of people. All these activities help not just in integrating learning but also work towards building a sense of responsibility in children.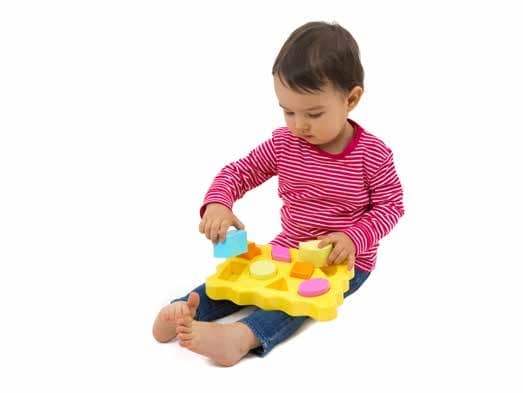 Some parents may be inclined towards the idea that introducing complex Mathematical concepts, especially when children are very young, is too difficult for them to handle. But then, Mathematics is not just a subject, it is all around us. Also, it is essential to build numeracy skills in young children for the following reasons:
a) To build their analytical skills that would help them make sense of the information given to them.
b) To build an understanding of patterns and enhance spatial awareness.
c) To enable them to make optimum, financially sound choices in life.
You can read up to 3 premium stories before you subscribe to Magzter GOLD
Log in, if you are already a subscriber
Get unlimited access to thousands of curated premium stories and 5,000+ magazines
READ THE ENTIRE ISSUE
March - April 2020