The moments are fleeting, experience is forever
IS IT POSSIBLE TO CELEBRATE EVERY MOMENT? IS IT POSSIBLE TO HAVE AN ACTION PLAN THAT HELPS YOU SAVOUR LIFE? YES AND YES. TWO WORDS — ICHIGO ICHIE. AN AWARD- WINNING SPANISH AUTHOR TRAVELS TO JAPAN TO LEARN THE SECRET, AND RETURNS TO SHARE THE WISDOM IN A BOOK. THE MAN GETS TALKING TO AUTHOR FRANCESC MIRALLES, TO LEARN TO DRINK LIFE TO THE LEES, EVEN DURING THE LOCKDOWN!
THE FIRST time I saw the cover of Ikigai, I fell in love with it. That book exuded Zen.
Ikigai is a Japanese concept which translates as "the reason to jump out of bed each morning". The book, authored by Francesc Miralles and Hector Gracia, offers tools to find one's Ikigai and live a happy and long life.
I wasn't done revelling in its warmth when another book by the author-duo started ruling everyone's social media feed, Ichigo Ichie. The book (it's cover is poetry) offers you ways to celebrate every moment highlighting the fact that a moment gone, is lost forever.
Well, what better time to appreciate the ephemeral life than the COVID-19induced lockdown? So, on a long-distance call to Spain, I discuss Ichigo Ichie with Miralles. "It means 'exactly one time, one opportunity', but when read together, the Japanese expression means what's happening now is never going to be repeated, the moment will never return," he explained patiently.
Miralles illustrates the significance of being aware of the fact that not a single second comes back ever. "It is a message that we find in all the houses in Japan. It belongs to the tea ceremony actually, dating back to the 16th century. It was important that everyone around the table was attentive, engaged with their five senses in what they were doing."
They relished tea with all their senses and that's how we ought to savour every moment.
TO FIND YOUR IKIGAI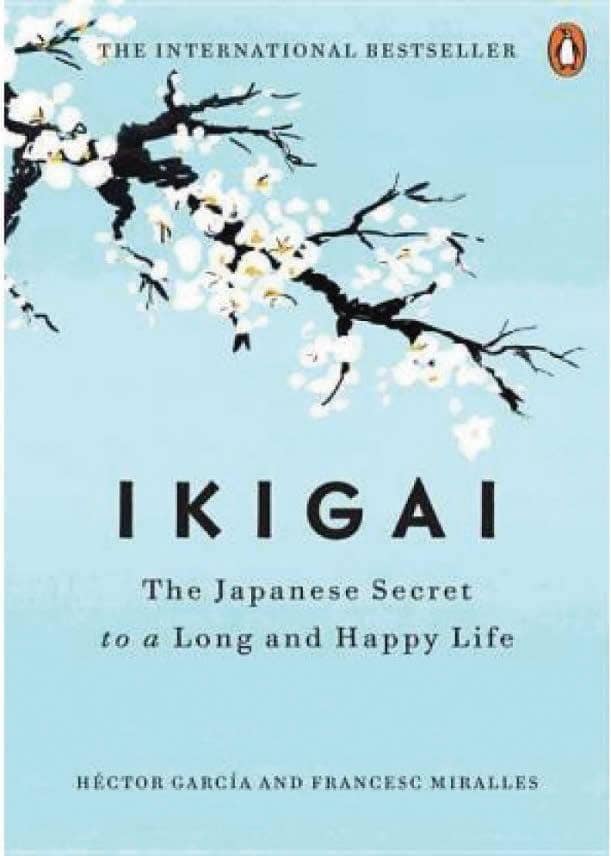 If you haven't found it yet, Miralles suggests:
Use the trial and error method. Do different things, and stick with what brings you joy
Connect with your childhood: As kids, we were all connected to our talents and passions; think as a kid, what did you want to be?
He says that one can have more than one Ikigai, and it can even change with the age
"Ichigo Ichie is the art of celebration, the art of being present. It means that when we are with a friend or family or just by ourselves, if we are immersed in an activity, we ought to put 100 per cent of our attention there to create memories which last forever," says Miralles, who took his first trip to Japan about 15 years ago. He always had an affinity for all things Japanese, including Haiku, Haruki Murakami, Zen.
Ichigo Ichie sounds similar to Carpe Diem, the latter would translate to 'seize the moment' or 'make the most of now'? He doesn't agree.
"Actually, the two phrases are very different. Both concepts have to do with 'living in the here and now', but the intention is different. Carpe Diem comes from the Romans, and it had a negative connotation. What they meant is that we are going to die soon so we can burn everything; drink a lot of alcohol, have sex with everyone, live a life of decadence and danger. While Ichigo Ichie is a call to be fully present and mindful in every moment of your life. It means that you have one chance to live the moment and if you miss the chance the opportunity is lost forever."
You can read up to 3 premium stories before you subscribe to Magzter GOLD
Log in, if you are already a subscriber
Get unlimited access to thousands of curated premium stories, newspapers and 5,000+ magazines
READ THE ENTIRE ISSUE
August 01, 2020