Kai King - Transcending Bodybuilding
Muscular Development|December 2019
In a sport rife with characters and personalities, there's never been anyone quite like Kai Greene.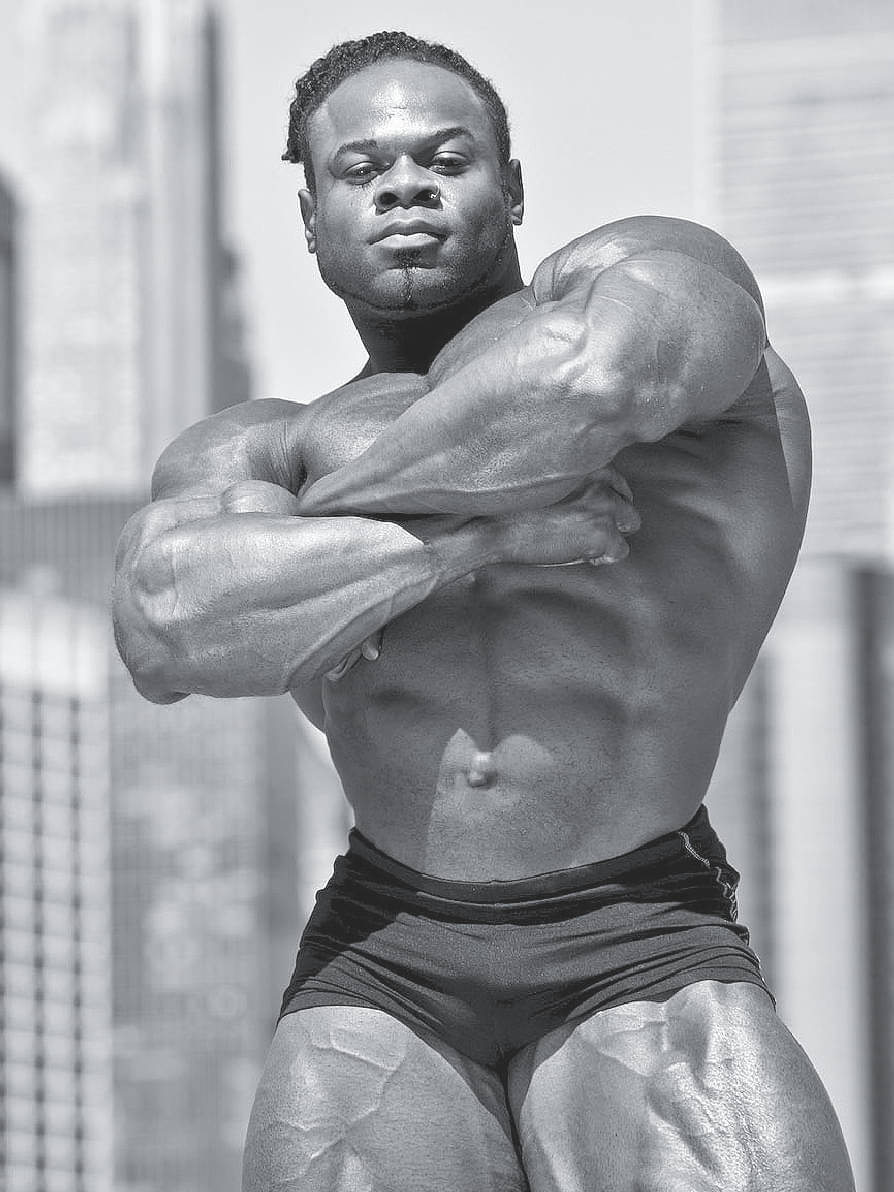 You probably know his "origin story." He spent his youth in institutions with other kids who had no one to care for them, and it was there that he discovered weight training and bodybuilding. While still a teenager, he competed as a pro in natural federations. After winning the Overall Team Universe for the second time in 2004, he earned pro status in the IFBB. Often homeless and barely scraping enough money together to eat, he clawed his way up the ranks, eventually adding 80 pounds of muscle from his teenage shows, until he began winning shows. By 2014, he'd collected two Arnold Classic wins and had pushed Phil Heath to the very edge three years in a row at the Mr. Olympia. Greene set entirely new standards in dense mass with shape, and took posing performance to the level of true art. Since then, Kai has evolved into something far beyond a mere athlete. Since co-starring in the film "Generation Iron," he went on to other roles including a recurring character on season two of "Stranger Things" on Netflix. Soon, Kai was in demand for major appearances all over the world. Today, he juggles so many businesses and projects that it's hard to keep up. It had been nearly a decade since I'd had the chance to sit down and talk with this man who comes across as more of a philosopher and a motivational speaker than a bodybuilder, but it finally happened. As you can see, Kai Greene has grown and evolved in many ways since he stepped away from the stage nearly four years ago.
I'm going to lead with the question everyone has been asking for over three years now since you last competed. Will you compete again, or are you retired?
It's possible. Stranger things have happened!
That's true, you were gone for two years and came back to win three Arnold shows in 2016. Would preparing for a contest interfere with the many other business ventures you have going on? Can you give us a quick breakdown of all the things you've been working on recently?
Right now, we're in a wonderful place. We've been working for a long time and now we get to grow into that time of your life and career where you actually start to reap the sweeter fruit from a lot of the work you've done earlier on. We just finished filming in India. I was really fortunate to develop a relationship with the producer Gangana for Jagadamba Productions, and we did a really cool move called "Pogaru" starring Dhruva Sarja and directed by Nanda Kishore. I'm thankful for the opportunity, and we have another four films to do. I also have an awesome partner for Dynamik Gyms, and we are opening three locations in India. We have some really big ideas and plans for continuing to grow that. Dynamik Muscle the supplement company is doing really well. My Chronicles of King Kai graphic novel series could potentially become an animated film, and I'm developing a new company called Dynamik Muscle Comics. That would include Chonicles, and also four new titles I developed that other writers and artists will continue to build. It's a lot! I've also been forced to develop new skills in an effort to realize the larger successful person that I dream to be.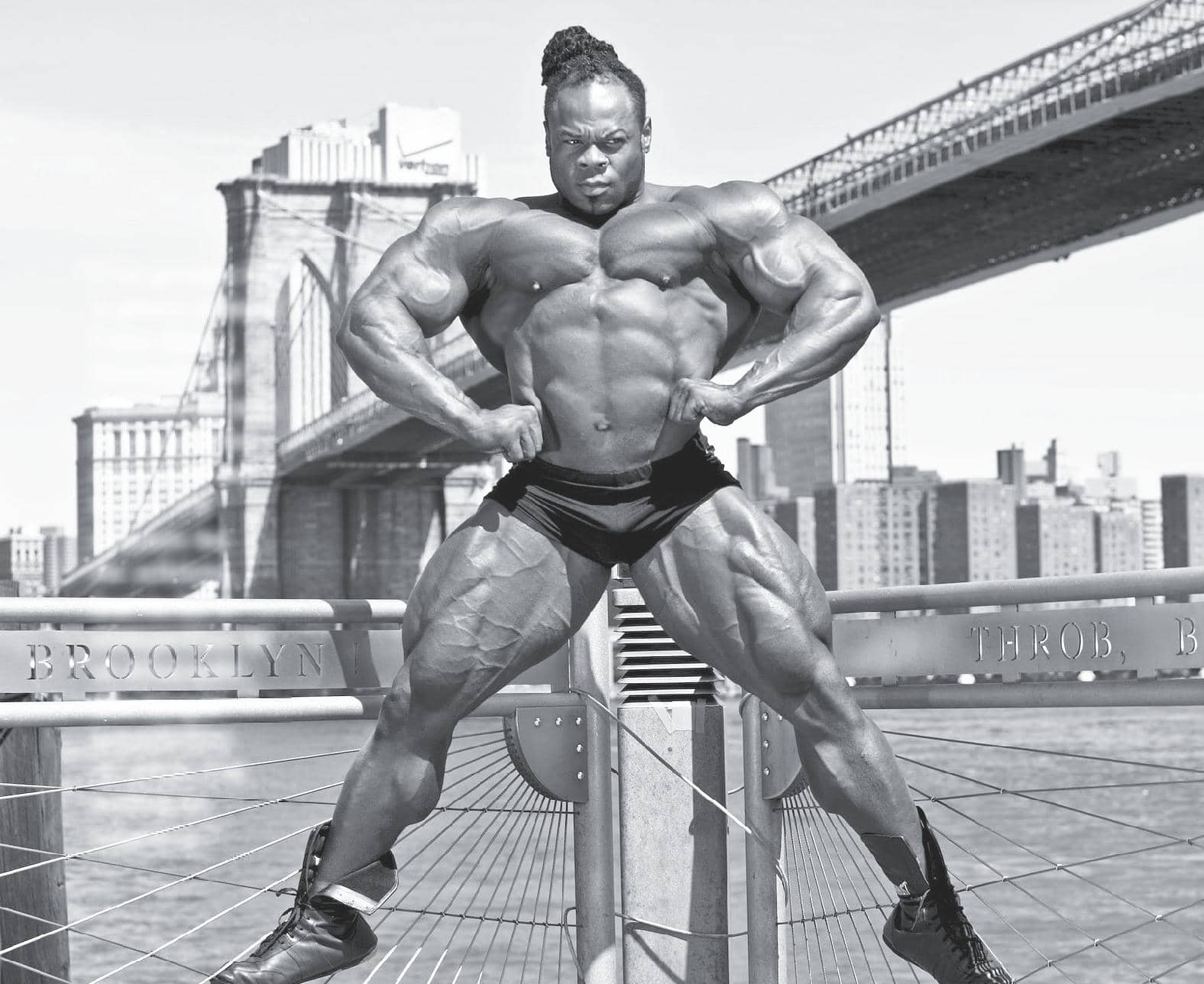 Such as?
I'm discovering a new business sensibility. It wasn't so long ago that I saw myself as just an athlete, and only capable of entertaining thoughts and ideas that were restricted to that part of my development. I've been fortunate to have had some experiences that forced me to grow and to realize that I can do these things and even more. It's all from a desire to succeed. That was more responsible for my success in bodybuilding than my genetics. I was willing to dig a little deeper, work a little harder, and aim a little higher.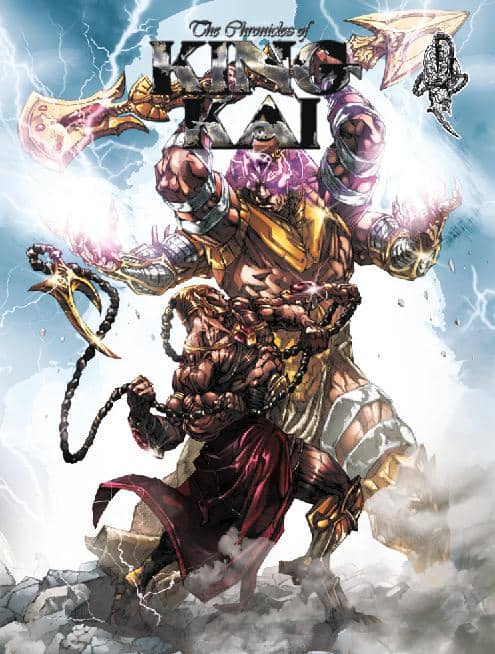 You can read upto 3 premium stories before you subscribe to Magzter GOLD
Log-in, if you are already a subscriber
Get unlimited access to thousands of curated premium stories and 5,000+ magazines
READ THE ENTIRE ISSUE
December 2019