Have Your Cake And Eat It Too!
Muscular Development|December 2019
People who consumed chocolate frequently had a lower body mass index, despite consuming more calories, saturated fat, and having higher scores on a depression scale.
There is a saying that a person cannot have his/her cake and eat it too. This expression conveys that you can't keep the value of something if you have spent or consumed it. You can't have the benefit without the cost.
Despite promises to the contrary, Americans have learned that you can't "sit and be fit" or "eat your way into smaller jeans." So it is with a skeptical eye that revelations such as the "French paradox" are initially viewed; this is the observation that despite consuming considerably more saturated fat and alcohol, the French have a lower prevalence of cardiovascular disease (cardiologists have yet to prescribe butter and Bordeaux).
A study published in the scientific journal Steroids describes findings that are equally contrarian— adding a piece of chocolate cake to breakfast promoted weight loss/weight management!1 Seriously, if true, this could be one of the first documented cases for having your cake and eating it too. For generations, popular and professional advice dictated that weight loss required sacrifice.
Heart attacks and cardiovascular disease were once the undisputed Grim Reaper of health care. The cause of death in most cases was due to atherosclerosis— the buildup of cholesterol-laden plaque in arteries that progressed to the point where it effectively cut offblood flow and oxygen supply to the heart and other tissues. Cardiologists and dietitians errantly latched onto a narrowly focused diet plan, recommending to the nation that it turn away from fat. The overly simplistic model intended to reduce dietary fat and cholesterol, so the body would gain less fat and reduce dangerous levels of cholesterol in the blood. Well, that didn't work so well. If it had, we never would have heard of Lipitor and the citizenry of this nation would have reversed the increase in weight and girth. Instead, obesity continued to climb, and cholesterol-lowering drugs became one of the top-selling categories of pharmaceutical drugs.
During the 1990s, two diet plans gained a popular following, despite professional skeptics— the Zone Diet and the Atkins diet. Both recommended lower carbohydrate intake, with the Atkins diet being more extreme. The Zone Diet and Atkins diet have generally proven to be superior to the low-fat diets in terms of weight loss for those who can stay with the program. There are suggestions that both may be healthier relative to cardiovascular benefits as well, but there is not a strong consensus among the health professions. In the few head-to-head studies, all diets appear to do as well in regards to weight loss when comparing only those who adhere to the program and consume equivalent, calorie-deficit diets (eating below maintenance calories to lose weight).2,3 The most obvious advantage appears to be in favor of the Atkins diet, in that it has the most rapid effect, but also has disadvantages in regards to adherence. People struggle to stay on a carbohydrate-restricted diet. There are social, financial and time challenges to following the Atkins diet.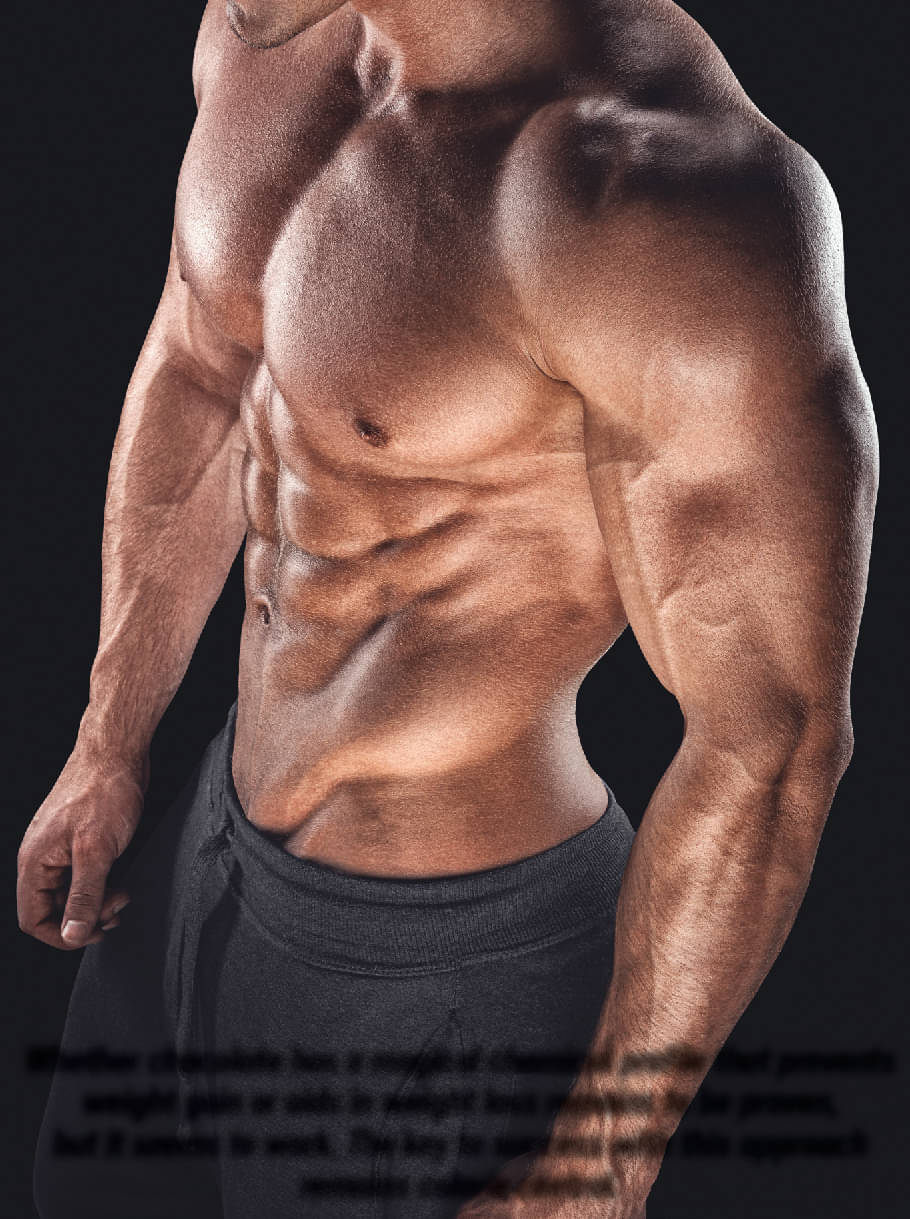 CHOCOLATE EATERS HAVE LOWER BMI?
The results of an observational study of more than 1,000 people published in the Archives of Internal Medicine revealed that people who consumed chocolate frequently had a lower body mass index (BMI), despite consuming more calories, saturated fat, and having higher scores on a depression scale— all three factors generally associated with higher BMI.4 Further analysis by the authors showed that the chocolate eaters did not exercise more; correcting for age, gender, and other dietary factors did not change the findings. The overall effect was approximately one point on the BMI, the equivalent of 5 to 7 pounds less weight on the average person.
You can read up to 3 premium stories before you subscribe to Magzter GOLD
Log in, if you are already a subscriber
Get unlimited access to thousands of curated premium stories and 5,000+ magazines
READ THE ENTIRE ISSUE
December 2019