George 'Da Bull' Peterson A Step Closer to Greatness
Muscular Development
|
November 2020
Road to the Olympia, Part 3
Our goal for the 2019 Olympia was the same as it always was: for George to be the best Classic bodybuilder in the world. We knew we achieved that. It took us three years and three months of working together, but we did it. The irony is that George was caught between a transitional wrinkle in history and the winning criteria of two different divisions. More bodybuilder than "Classic," George Peterson III was the only Classic Physique competitor in the 2019 Classic Olympia that could have realistically contended for a title in a bodybuilding category at that same contest. Any doubt on the fact George could be a serious 212 competitor was recently put to rest when he won the 2020 Tampa Pro in the 212 division, qualifying him for the 2020 Mr. Olympia as a 212 bodybuilder. Unfortunately, George being that level of a bodybuilder was part of the problem on the 2019 Classic stage.
The IFBB Pro League has categories for a reason. There must be a differentiation between those categories. If the champion in one division can possibly also win in another division then that blurs the line. This put George in a curious position at the 2019 Classic Olympia. We recognized after looking at photos and video that George would have likely been competitive at the 212 Olympia as well, and unfortunately that was actually a slight knock against him as a Classic competitor. Losing an Olympia knowing you are the best bodybuilder there is not an easy thing to accept. All the hard work and pain that goes into getting into that kind of condition and then losing for being a hybrid of sorts, stings pretty badly, but it is what it is. George is a champion and a consummate professional at all times. He wins like a champion and loses like one as well. George is also a human being and he has had his private moments where he got down. That's life; it's always going to challenge you. George also knows that it's how you respond to the most challenging moments that define you and ultimately create what you will become.
George was the first-ever Classic Physique National Champion and he went on as a professional to place top three in the Mr. Olympia each of his first three years as a pro. He also won an Arnold Classic title in this division. His success proved that George was indeed Classic, but he was also viewed as a very good bodybuilder. With each show George gained more fans, but oddly enough he got more haters in the Classic division. The better George got as a bodybuilder, the more backlash there seemed to be about whether he was Classic. So, after showing up on point at the 2019 Olympia but losing because although he made the weight limit, he was also a unique hybrid of two divisions, George and I had a decision to make. Either get "more Classic" in his quest for a Classic Olympia title or add quality muscle and go after the 212 Olympia bodybuilding title. The logical conclusion was what we already knew. The time had come to take the handcuffs off. It was time to evolve and grow.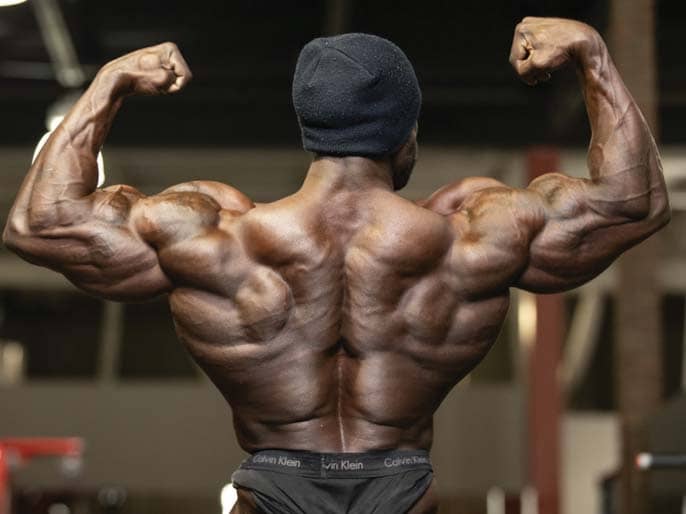 NOW WAS THE TIME
We did what we set out to do in Classic and we went about as far as we could go with a 192-pound weight limit. It was a great ride, but it was time for us to make what seemed like a completely organic move into the 212 division. The universe was talking to us (more like screaming at us, actually) telling us to make the move. George posted a 212 symbol on his Instagram page that reminded me of the Batman symbol and didn't write a caption. No words needed to be said because the whole bodybuilding world knew what it meant. The move George was so reluctant to make was finally made for us in a way. We just both knew that now was the time.
Almost like magic, George's critics suddenly became his supporters overnight. His original supporters didn't go anywhere and all of a sudden George's fan base seemed to double in size immediately. Many Classic division fans that thought he was too big for Classic now supported him as a bodybuilder. All the bodybuilding fans that felt George was stunting his potential in Classic now came on board as well, supporting the switch. As funny as it sounds, it was an adjustment for us. Now instead of proving critics wrong, it was almost all about proving his supporters right. The most important thing to George, however, is not the supporters. It's not about money, nor is it about fame for George. At the end of the day for George it's all about greatness. He wants to stand out among the very best in the world and establish himself as the undisputed champion because he wants history to remember his name. That is what moves him.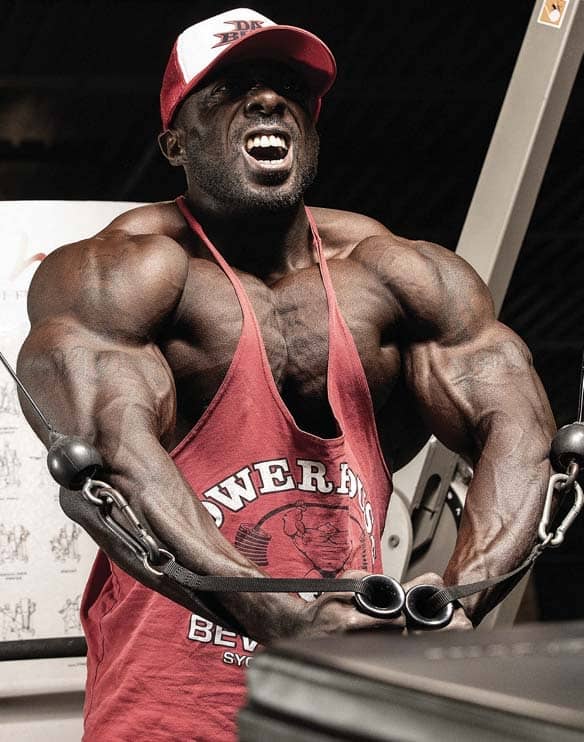 You can read up to 3 premium stories before you subscribe to Magzter GOLD
Log in, if you are already a subscriber
Get unlimited access to thousands of curated premium stories, newspapers and 5,000+ magazines
READ THE ENTIRE ISSUE
November 2020